Alpha 7R IV 35mm Full-Frame Camera with 61.0MP
61.0MP 35mm full-frame Exmor R CMOS sensor and high-speed imaging engine
Phenomenal AF performance and 10fps continuous shooting
Comfort and reliability supporting tough operation of demanding pros
Details
https://store.sony.com.au/interchangeablelenscamera-a7/ILCE7RM4A.html
Product Actions
Request a price match*

Delivery
Back Order
Next estimated shipping date is 18 August 2022
Shipping & Delivery: Timeframes shown are subject to change. Delivery cut-off times are based off AEST, and approximate business days. *Shipping defined as departure from warehouse
Request a Price Match
Request a price match, and if successful we'll respond soon.*
Make sure to create a Sony account and leave a phone number.
What can I request for a price match?
Your request may be eligible for price matching if it is:

An identical model
The product must be a matching brand, model number and colour to be eligible.

Available to purchase
We may match selected local retailers (including their online prices) once verified and item must in stock or pre-order online or in store.

Not shown on our exclusions list
Exclusions apply including, but not limited to, competitor's service prices, special or hourly sales, bonus buy offers.
See our full list of exclusions

A local retailer
The retailer must have a local business number (ABN/ACN or NZBN) and be registered for Goods and Services Tax ("GST").

Request a Price Match online or in-store
After reviewing the above criteria, follow the simple steps below:
Find a Qualifying Product
While online, find a qualifying product from a local retailer's website that would like to request a price match from. Make sure the product is identical to our product (model number and colour). The price must be current on the day of request and available to purchase at that price. The retailer must have a local business number (ABN or NZBN) and be registered for Goods and Services Tax ("GST").
Fill out the form to request a Price Match
On selected pages, fill out the form and submit your request. Note, some models are excluded. Please be prepared to direct our support staff to the ad or website that is displaying the current lower price you would like to match.
Should your price match request be successful, we will contact you and update your shopping cart. Make sure to create/sign into your account and add the product to cart to make this quicker.
Find a Qualifying Product
Find a qualifying product that you want Sony to price match from a local retailer. Make sure the product is identical to our product (model number and colour). The price must be current on the day of request and available to purchase at that price. The retailer must have a local business number (ABN or NZBN) and be registered for Goods and Services Tax ("GST").
Price Match In Store
Take your catalogue, flyer, or printed email into one of our Sony Stores to request a price match.
Price Match Details & Exclusions
If you have any questions, contact us here or simply submit a price match a request.
Product Gallery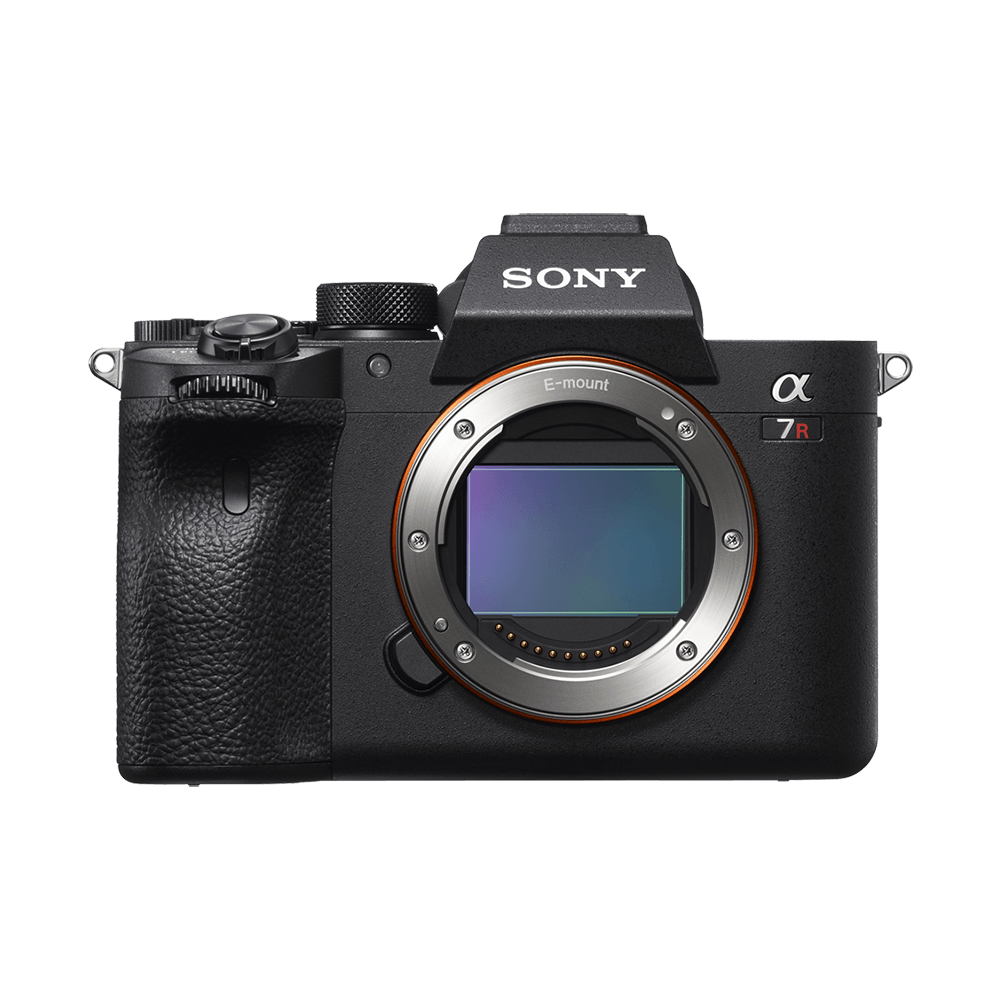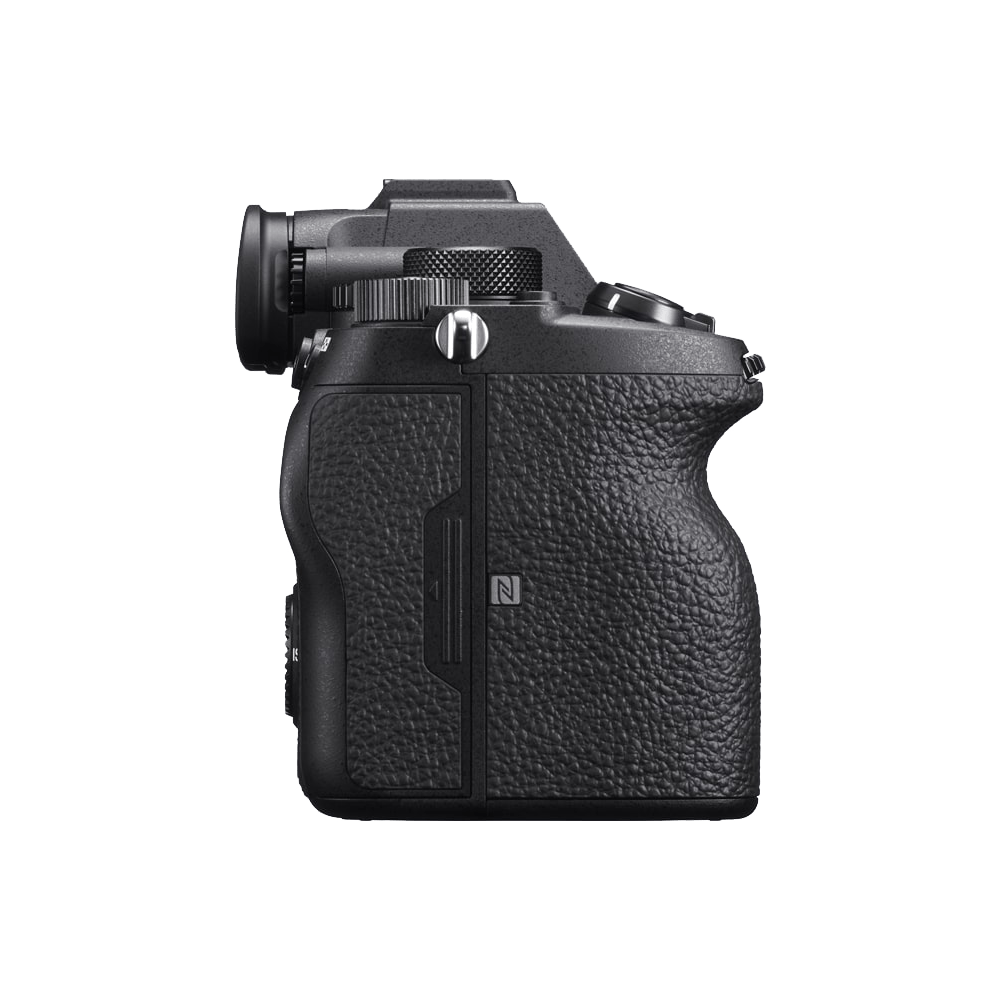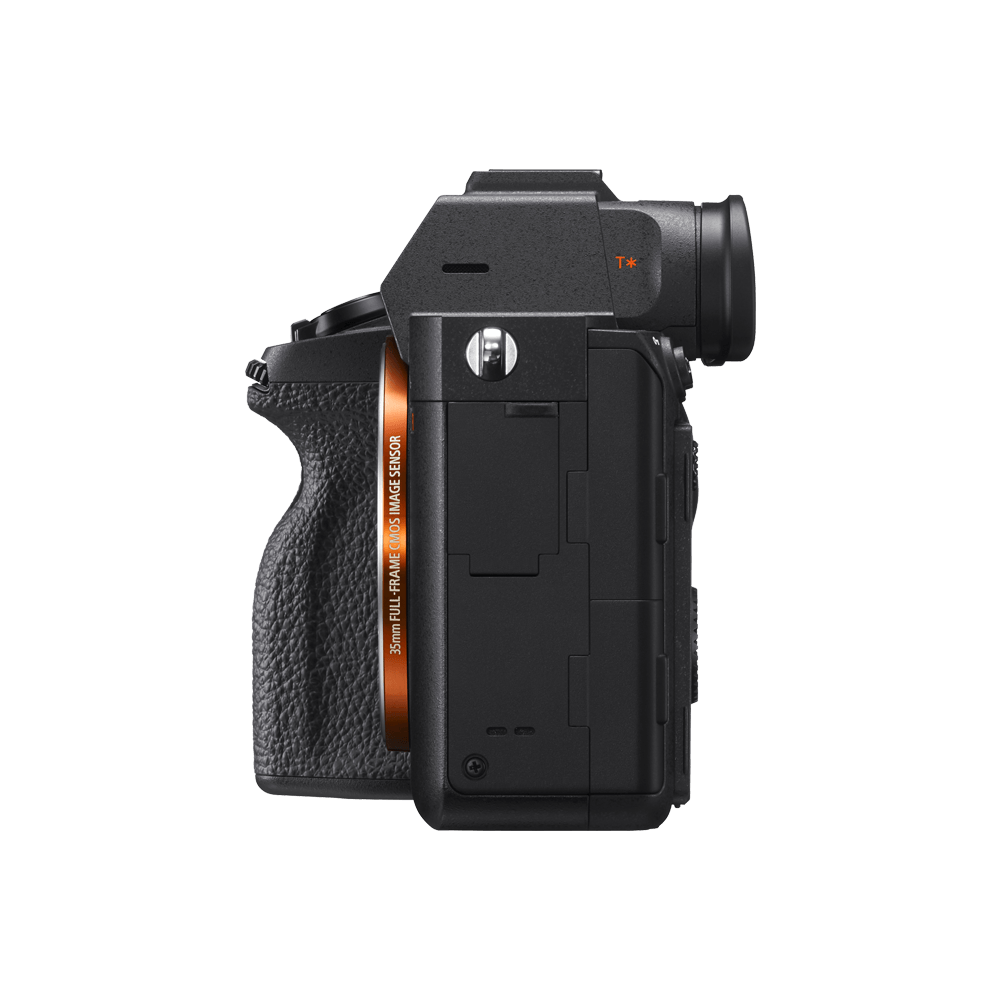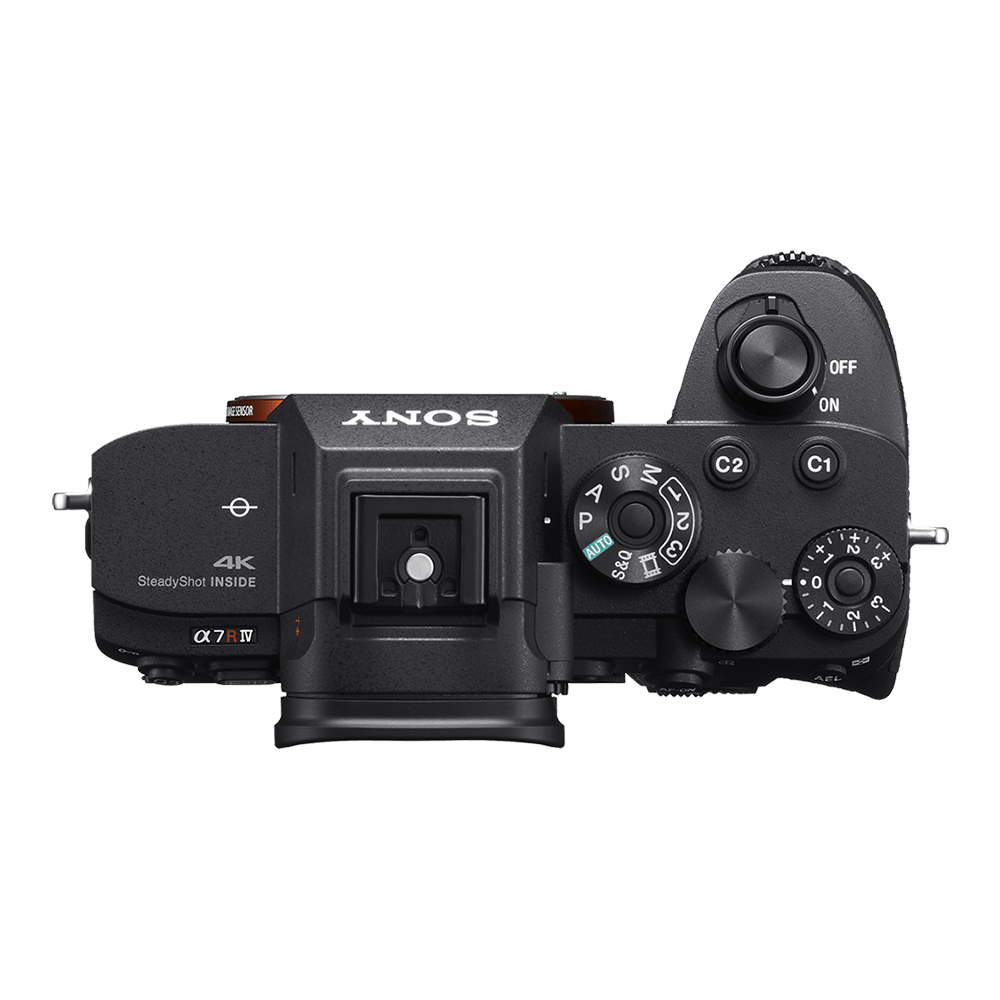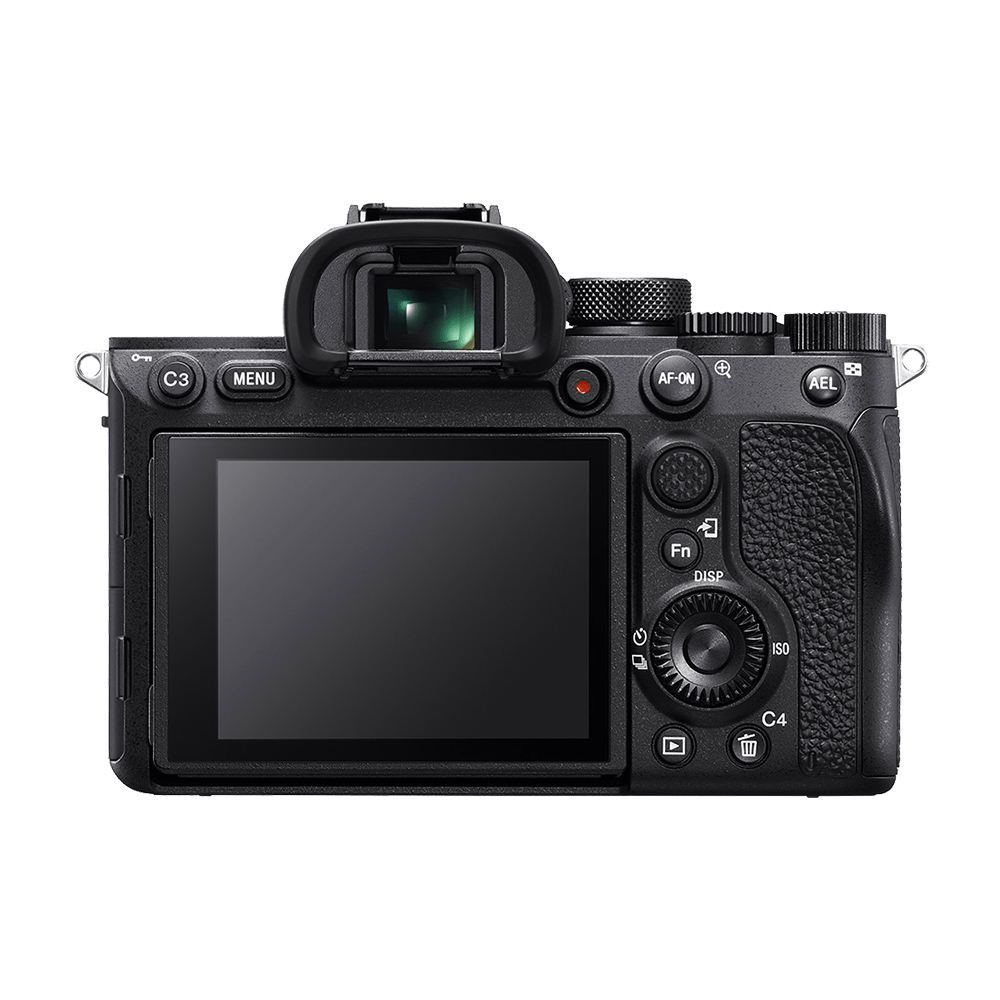 Key Features
Pixel Shift Multi Shooting newly supports compositing a picture from 16 pixel-shifted images
A different dimension of resolution opens with Pixel Shift Multi Shooting. The Alpha 7R IV now supports image compositing from 16 pixel-shifted images in addition to previously available compositing from four images. Applying advanced image stabilisation control, this renewed feature precisely shifts the sensor in half-pixel increments four times and in one-pixel increments four times alternately, to capture a total of 16 pixel-shifted images. These are composited by PC into one high-precision image of approx. 240.8 million pixels (19,008 x 12,672) from original data that holds the equivalent of approx. 963.2 million pixels to achieve overwhelming resolution in a single picture. Still images of architecture and art are captured in true-to-life detail, texture, colour, mood, setting, and 3D-like realism, recreating hues with minimal moire or colour artifacts, and even reproducing atmosphere and surroundings with breathtaking fidelity for unprecedented accuracy in real-life imagination.
Reliable durability and weather resistance in tough situations
The Alpha 7R IV brings you further enhanced body durability, with full use of lightweight, high-rigidity magnesium alloy for covers and internal frame, keeping the camera highly rigid and light. In response to pro opinions, enhanced sealing is applied to battery cover, terminal cover, and all joints in the chassis, and a double-sealed sliding mechanism replaces the hinge to the media compartment lid for better moisture resistance. Routes to dust and moisture entry have been re-examined, and a cushion around the lens mount is added to ensure reliable operation in challenging environments.
Redesigned controls for confident and comfortable operation
A new multi-selector lets you shift point of focus quickly and intuitively to avoid missing moving subjects. The surface texture is changed to enhance button response for easier and more confident operation, in reply to pro users' requests. In addition, the AF-ON button is enlarged and optimised for easier access, with an adjusted click feeling and location. And, the new Exposure Compensation Dial Lock Button locks or unlocks alternately at each press, and prevents accidental turning when set to lock position. These improvements enhance your concentration on shutter release to "capture the moment" instantly.
Various touch operations for operational freedom
Touch Focus enables you to simply touch the monitor screen to specify a desired subject near frame edges. Touchpad focus point control allows you to drag the focus frame to any point with a fingertip while using the viewfinder. Touch Tracking makes it easy to initiate subject tracking in stills and movies. Double-tap is for magnified view. Also, Alpha 7R IV response speed of Touchpad operation is approx. 1.5 times faster than Alpha 7R III.
Making true-to-life high-resolution 4K movies
For high-resolution 4K movies with great detail but minimal moire and jaggies, Super 35mm mode condenses approximately 2.4 times the data required for 4K movies (QFHD: 3840 x 2160). Advanced Alpha 7R IV processing records 4K movies with enhanced reproduction of skin colour and smoother gradations. In addition to S-Log3 and S-Log2 gamma curves, the Alpha 7R IV offers HLG (Hybrid Log-Gamma) picture profile for instant HDR workflow, supporting a wide range of HDR movie production needs. The Alpha 7R IV incorporates XAVC S recording format for 4K and enables high-quality images at high bitrates of up to 100Mbps. [1] High flexibility to fine-tune images as desired (Colour grading required) [2] Instant and high-quality image (Colour grading not required)
Increased Fast Hybrid AF speed and precision for smoother, more stable movie AF
Faster, more precise Fast Hybrid AF achieves smoother, more stable autofocus in movie recording. This greatly reduces the need for focus operation when the camera is used on a gimbal or in assistance-free movie shooting. New Touch Tracking function is also available in movie recording, allowing you to simply touch an aimed subject on the monitor to initiate tracking. Swift AF-S operation is activated when shutter button is pressed halfway (or AF-ON button is pressed), for simplifying movie-making in "must succeed" situations including weddings and documentaries.
Sophisticated digital audio recording via new MI Shoe
Digital audio interface is added to Multi Interface Shoe (MI Shoe). Combination with new ECM-B1M Shotgun Microphone or new XLR-K3M XLR Adapter Kit enables clear sound recording with minimised quality deterioration by sending digital audio signal to the camera. Cable-free, battery-free style enhances the flexibility of the a system movie shooting.
Versatile movie recording functions
The Alpha 7R IV newly allows you to change XAVC S movie file names. For example, you can designate a prefix in advance for easy identification when shooting with multiple cameras. Also, interval shooting function is available for producing time lapse movies. A wide array of functions for pro video workflow is also provided, including clean HDMI output, time code / user bits (TC/UB), rec. control, marker display/setting, zebra function, Slow and Quick Motion, simultaneous proxy movie recording, extraction of a still from a movie, and Gamma Display Assist.
Aspect ratios of 4:3 and 1:1 supported
In addition to the conventional aspect ratios of 3:2 and 16:9, the Alpha 7R IV newly supports 4:3 and 1:1. These new aspect ratio settings give professional users more diverse types of delivery data that support a wider span of media.
Improvement of camera settings saving function
Now, a dramatically increased number of camera settings can be stored in the memory card, and saved settings can be read by other cameras of the same model. Moreover, up to 10 sets of camera settings can be stored in a memory card, thanks to Save/Load Setting function. Camera setups can also be imported to Imaging Edge Mobile application while imported setups can be exported to other cameras of the same model.
5.76-million-dot UXGA OLED Tru-Finder
Newly featured in the Alpha 7R IV, this 5.76-million-dot electronic viewfinder provides high-precision, high-brightness, and high-contrast visibility, reproducing fine detail with 1.6 times higher resolution than Alpha 7R III. "High Display Quality" mode draws on the effective 61.0MP (approx.) image sensor to suppress moire and jaggies for highly precise and natural images on viewfinder; 120/100fps of "High" finder frame rate mode shows smoother motion, so it's simpler to trace moving subjects. Fluorine coating makes it easier to remove dirt or a fingerprint from the lens, for more comfortable viewing in inclement weather and better concentration on shooting. [1] Ultra-XGA OLED Tru-Finder [2] Quad-VGA OLED Tru-Finder
Wide, fast, and steadfast AF evolution
Thanks to increased coverage and density of AF points and enhanced algorithm for tracking moving subjects, overall AF performance has evolved to provide steadfast, accurate tracking of complex subject motion and speed changes. The Alpha 7R IV's Fast Hybrid AF system combines high-speed, highly trackable phase-detection and high-precision contrast-detection autofocusing, even for shooting venues as dimly lit as EV-3. 567-point phase-detection AF and 425-point contrast-detection AF provide wider image area coverage of 99.7% height and 74.0% width. In addition, this remarkable AF system provides as rapid response as Alpha 7R III, despite mass data handling due to the extremely high-resolution CMOS sensor, even in dim shooting venues.
Exceptional high-speed 10fps burst shooting with AF/AE tracking
Despite high resolution of 61.0MP, an ingenious algorithm enables efficient processing for high-speed continuous shooting of up to 10fps with AF/AE tracking through a mechanical shutter. It is also possible to shoot continuously at up to 8fps in live-view mode, with minimal display time lag for capturing fast-moving subjects. After a full-frame image is cropped down to APS-C size or if APS-C shooting mode is chosen, you can still get 26.2MP high-resolution images. This is a great advantage for wild animal photographers who rely on cropping after capturing images of quickly moving animals/birds afar.
Specifications
Lens Compatibility
Lens Compatibility

Sony E-mount lenses
ISO Sensitivity
ISO Sensitivity

Still images: ISO 100-32000 (ISO numbers up from ISO 50 to ISO 102400 can be set as expanded ISO range.), AUTO (ISO 100-12800, selectable lower limit and upper limit),Movies: ISO 100-32000 equivalent, AUTO (ISO 100-12800, selectable lower limit and upper limit)
Number Of Pixels (Effective)
Number Of Pixels (Effective)

61MP
LCD Screen
Screen Type

7.5cm (3.0-type) type TFT
Drive
Continues Shooting

Continuous shooting: Hi+: max. 10 fps, Hi: max. 8 fps, Mid: max. 6fps, Lo: max. 3 fps
Battery Life (CIPA, Still Images)
Battery Life (CIPA, Still Images)

Approx. 530 shots (Viewfinder) / approx. 660 shots (LCD monitor) (CIPA standard)
Power
Power consumption with Viewfinder

Still images: approx. 3.7W (with FE 28-70mm F3.5-5.6 OSS lens attached), Movies: approx. 6.2W (with FE 28-70mm F3.5-5.6 OSS lens attached)

Supplied Battery

One rechargeable battery pack NP-FZ100
Viewfinder
Viewfinder Type

1.3 cm (0.5 type) electronic viewfinder (color), UXGA OLED
Size and Weight
Width (cm)

16.00

Height (cm)

14.50

Weight (kg)

1.64

Carton Width (cm)

15.50

Carton Height (cm)

27.00

Carton Weight (kg)

3.55
Recommended Accessories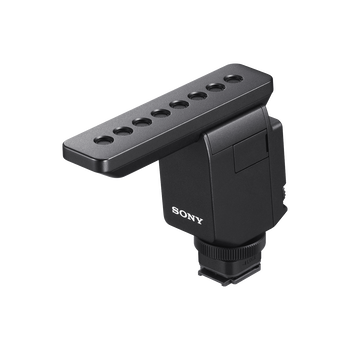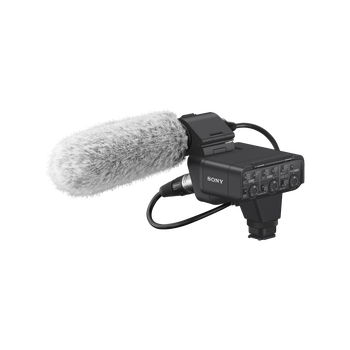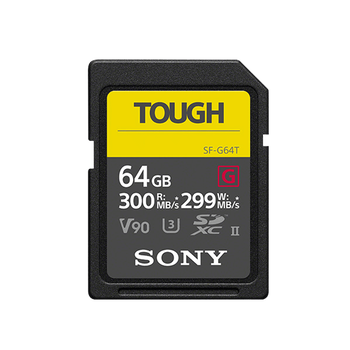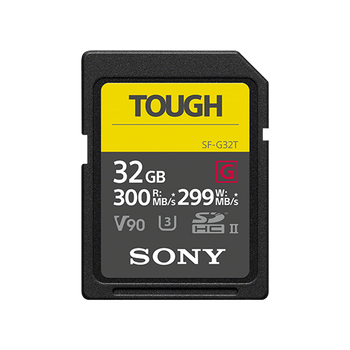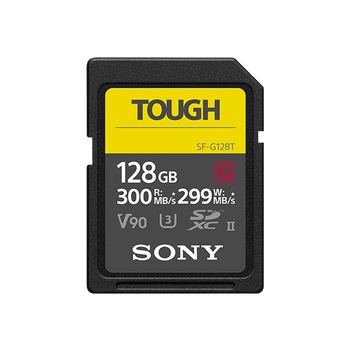 Support
Warranty
When you purchase a Sony product, you have the peace of mind in knowing that your product is covered by Sony's Standard Warranty provided by Sony Australia Limited (for Australian purchases) and Sony New Zealand Limited (for New Zealand purchases)
This product is searchable
Search for this product by using any of the following codes or IDs

ILCE7RM4A
4548736128538
WW447485
ILCE-7RM4A/QAP2