Alpha 6400 Premium Digital E-Mount Camera with APS-C Sensor (Black Body)
Phenomenal 0.02 sec. AF performance including newly developed Real-time Tracking
Details
https://store.sony.com.au/interchangeablelenscamera-a6000/ILCE6400B.html
Product Actions
Request a price match*

Delivery
Shipping & Delivery: Timeframes shown are subject to change. Delivery cut-off times are based off AEST, and approximate business days. *Shipping defined as departure from warehouse
Request a Price Match
Request a price match, and if successful we'll respond soon.*
Make sure to create a Sony account and leave a phone number.
What can I request for a price match?
Your request may be eligible for price matching if it is:

An identical model
The product must be a matching brand, model number and colour to be eligible.

Available to purchase
We may match selected local retailers (including their online prices) once verified and item must in stock or pre-order online or in store.

Not shown on our exclusions list
Exclusions apply including, but not limited to, competitor's service prices, special or hourly sales, bonus buy offers.
See our full list of exclusions

A local retailer
The retailer must have a local business number (ABN/ACN or NZBN) and be registered for Goods and Services Tax ("GST").

Request a Price Match online or in-store
After reviewing the above criteria, follow the simple steps below:
Find a Qualifying Product
While online, find a qualifying product from a local retailer's website that would like to request a price match from. Make sure the product is identical to our product (model number and colour). The price must be current on the day of request and available to purchase at that price. The retailer must have a local business number (ABN or NZBN) and be registered for Goods and Services Tax ("GST").
Fill out the form to request a Price Match
On selected pages, fill out the form and submit your request. Note, some models are excluded. Please be prepared to direct our support staff to the ad or website that is displaying the current lower price you would like to match.
Should your price match request be successful, we will contact you and update your shopping cart. Make sure to create/sign into your account and add the product to cart to make this quicker.
Find a Qualifying Product
Find a qualifying product that you want Sony to price match from a local retailer. Make sure the product is identical to our product (model number and colour). The price must be current on the day of request and available to purchase at that price. The retailer must have a local business number (ABN or NZBN) and be registered for Goods and Services Tax ("GST").
Price Match In Store
Take your catalogue, flyer, or printed email into one of our Sony Stores to request a price match.
Price Match Details & Exclusions
If you have any questions, contact us here or simply submit a price match a request.
Update available

Imaging Edge Webcam lets you connect your Sony camera to your personal computer, and use the camera as a webcam with a livestreaming/web conferencing service.
Released: 20/08/2020
View Imaging Edge Webcam support site
Grab the best of life.
Despite its compact size and light weight, the α6400 delivers speedy performance and a range of features you'd expect from a full-frame model. Whether you're taking still shots or movies, creative compositions or everyday selfie shots, you'll enjoy beautiful images that you'll want to share, on the go.
Product Gallery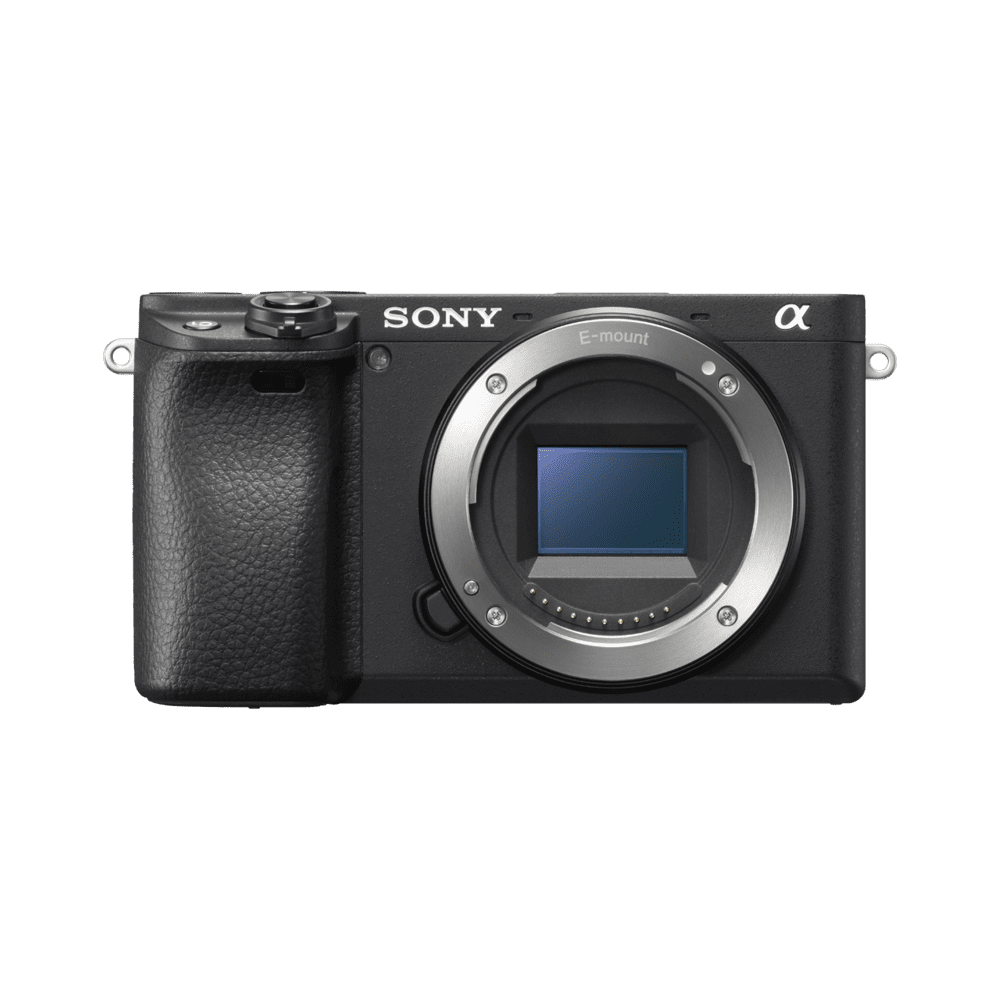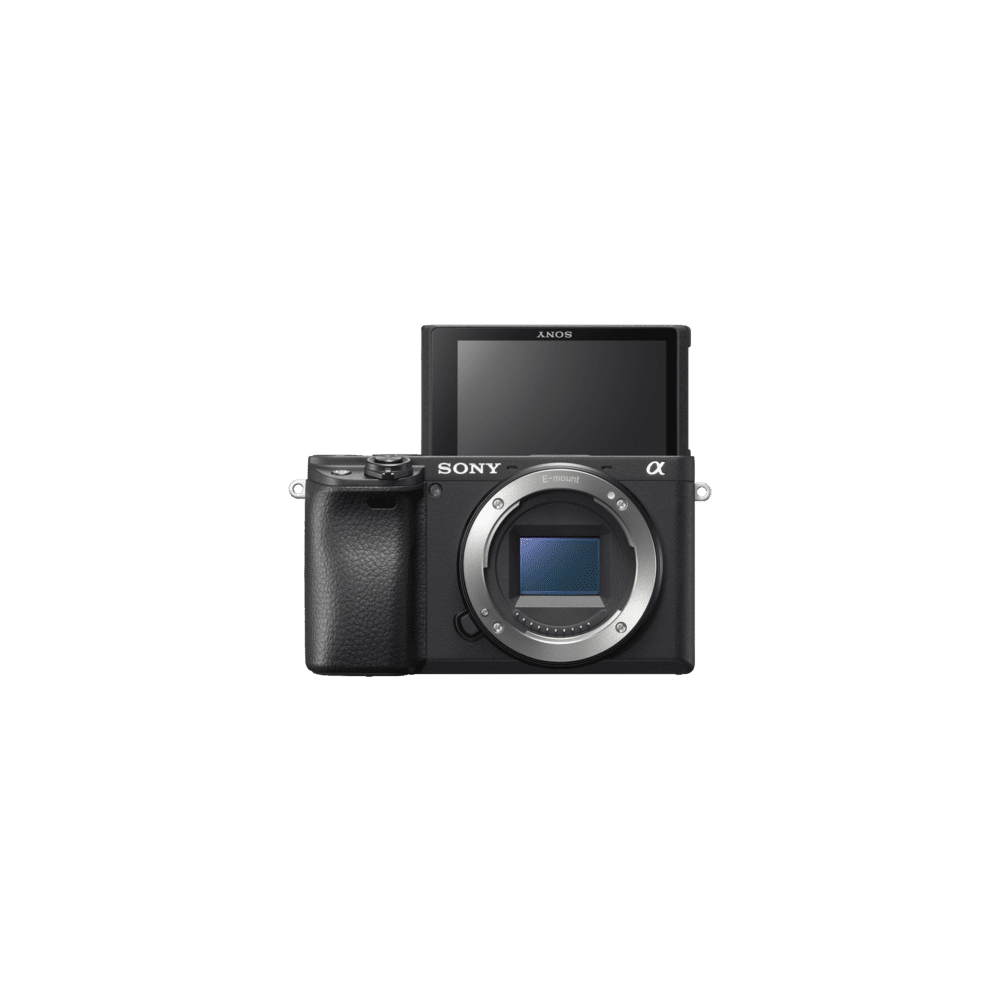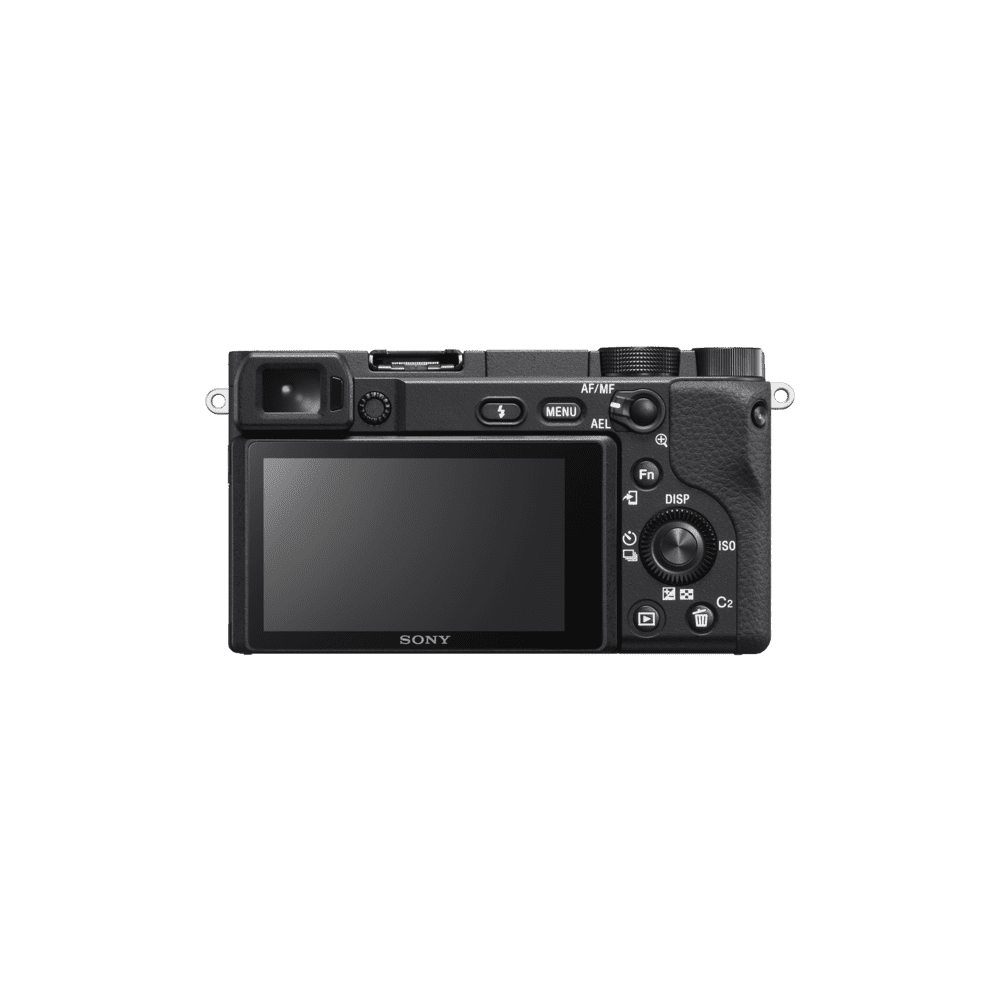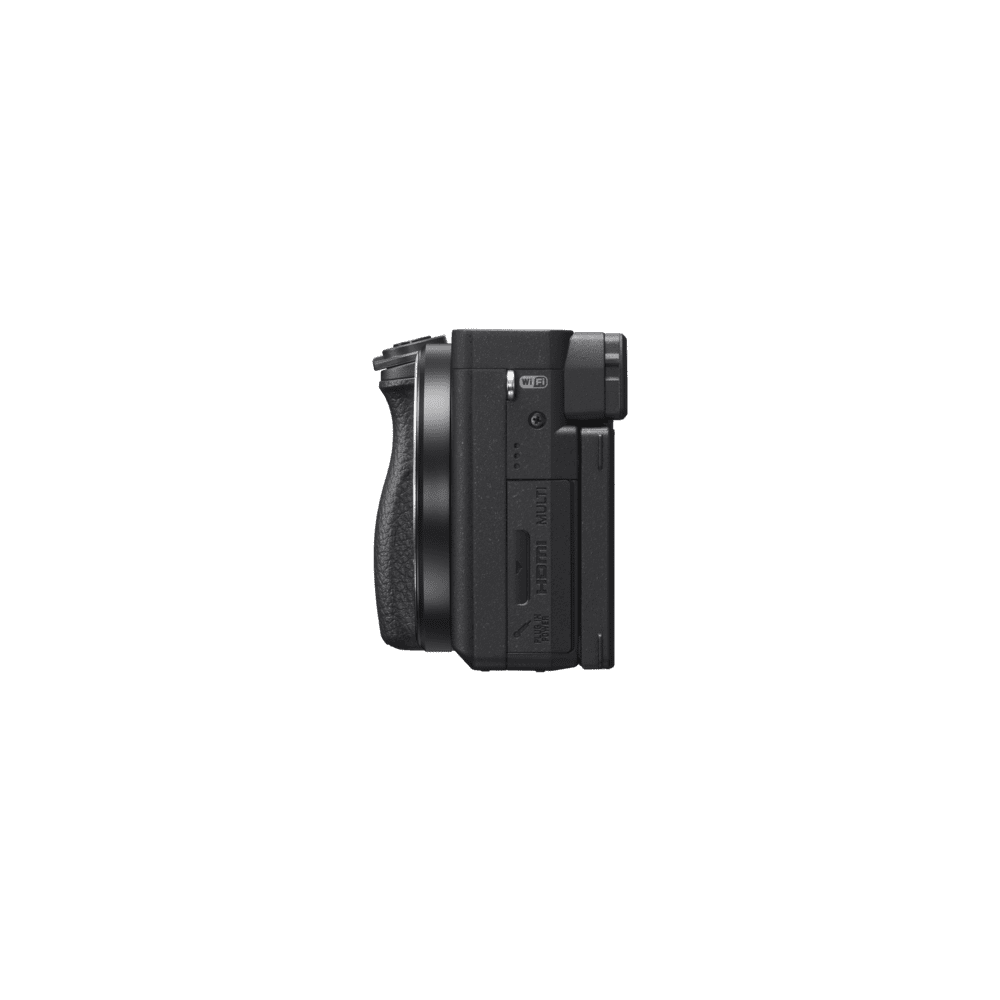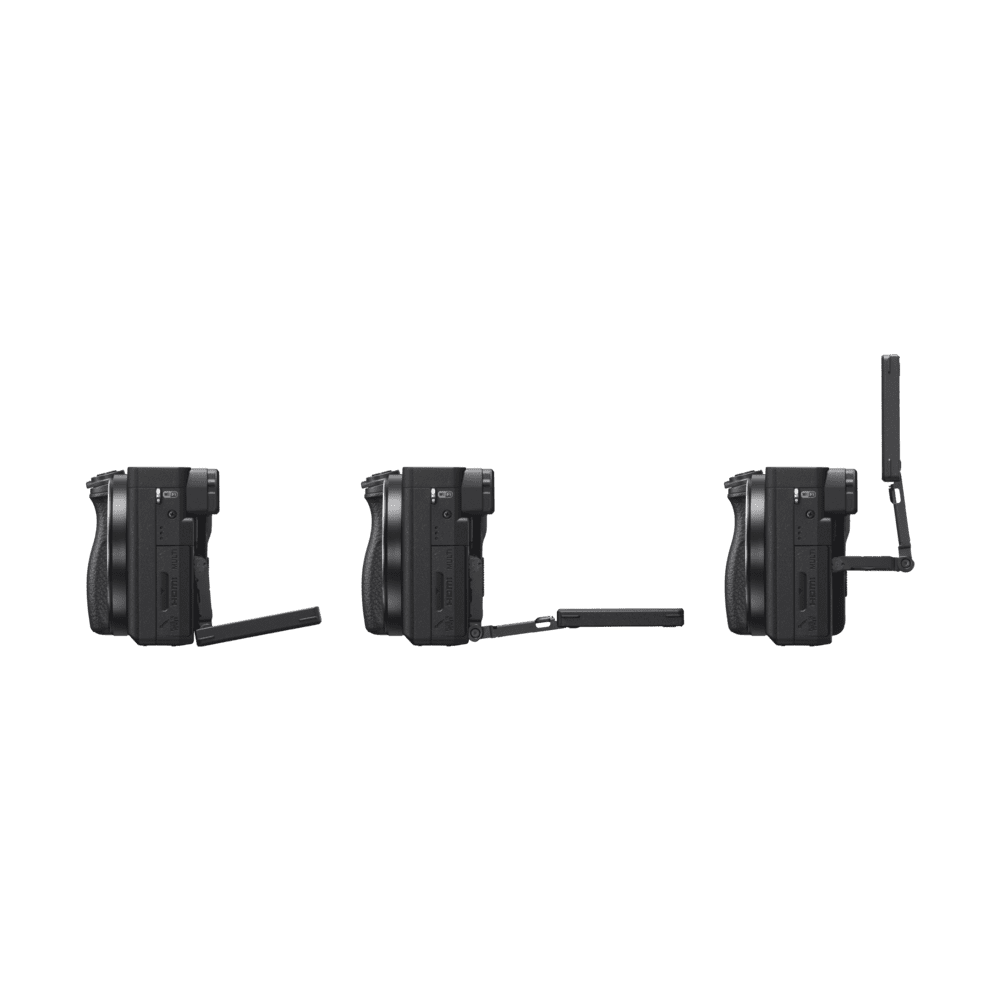 Image Gallery
Learn and be inspired while exploring our Image Gallery. Images are captured on Sony cameras and lenses.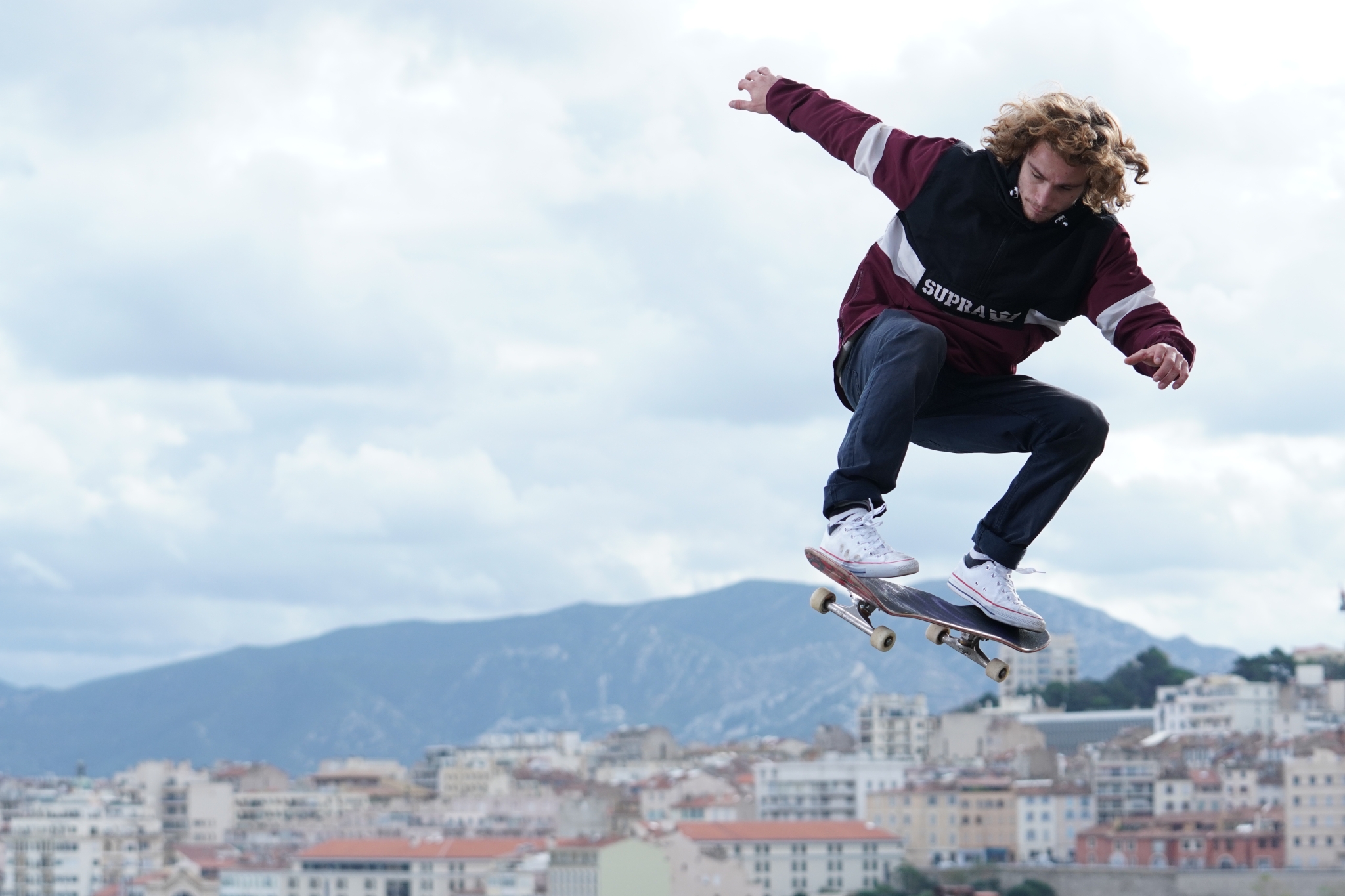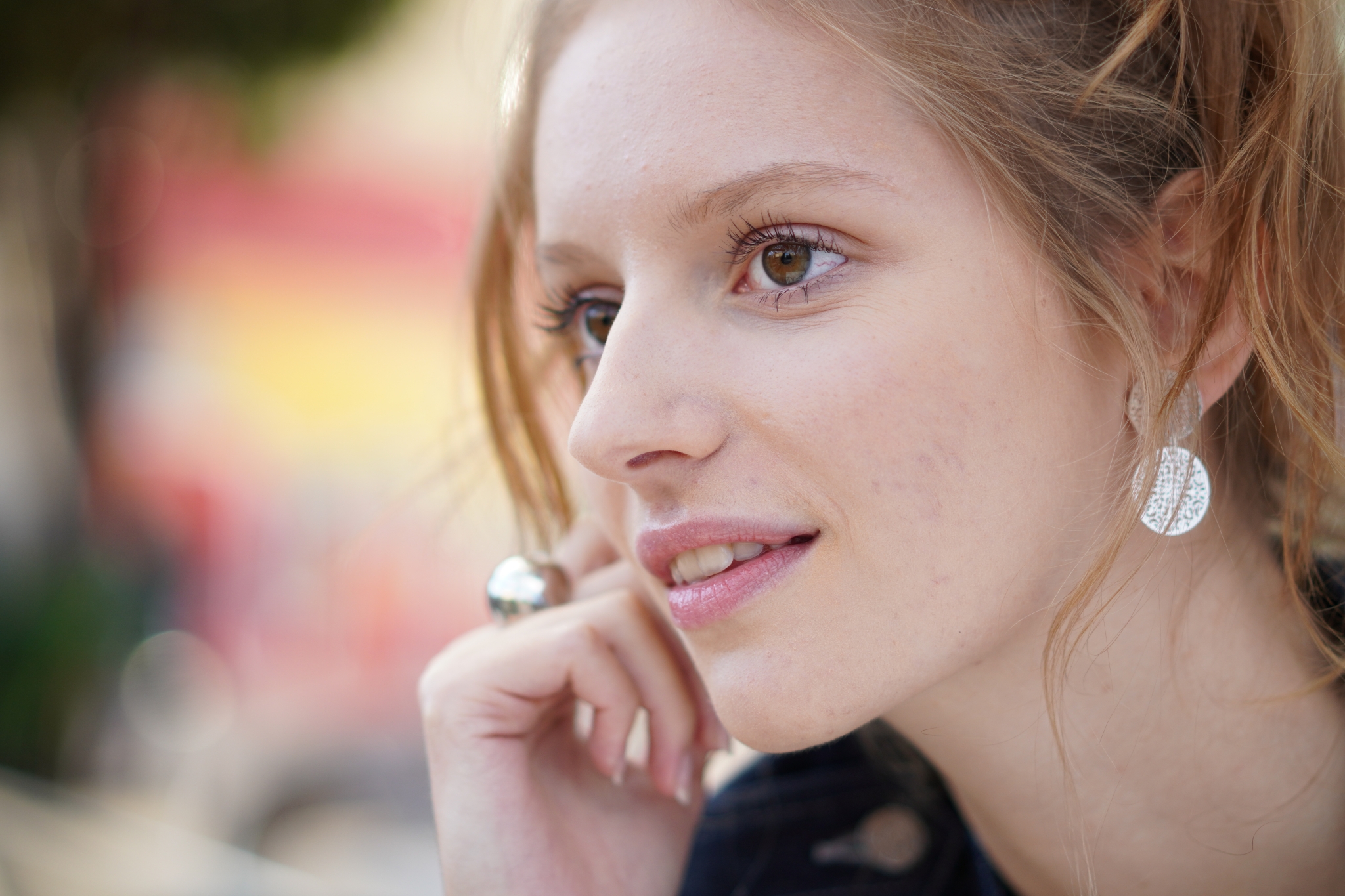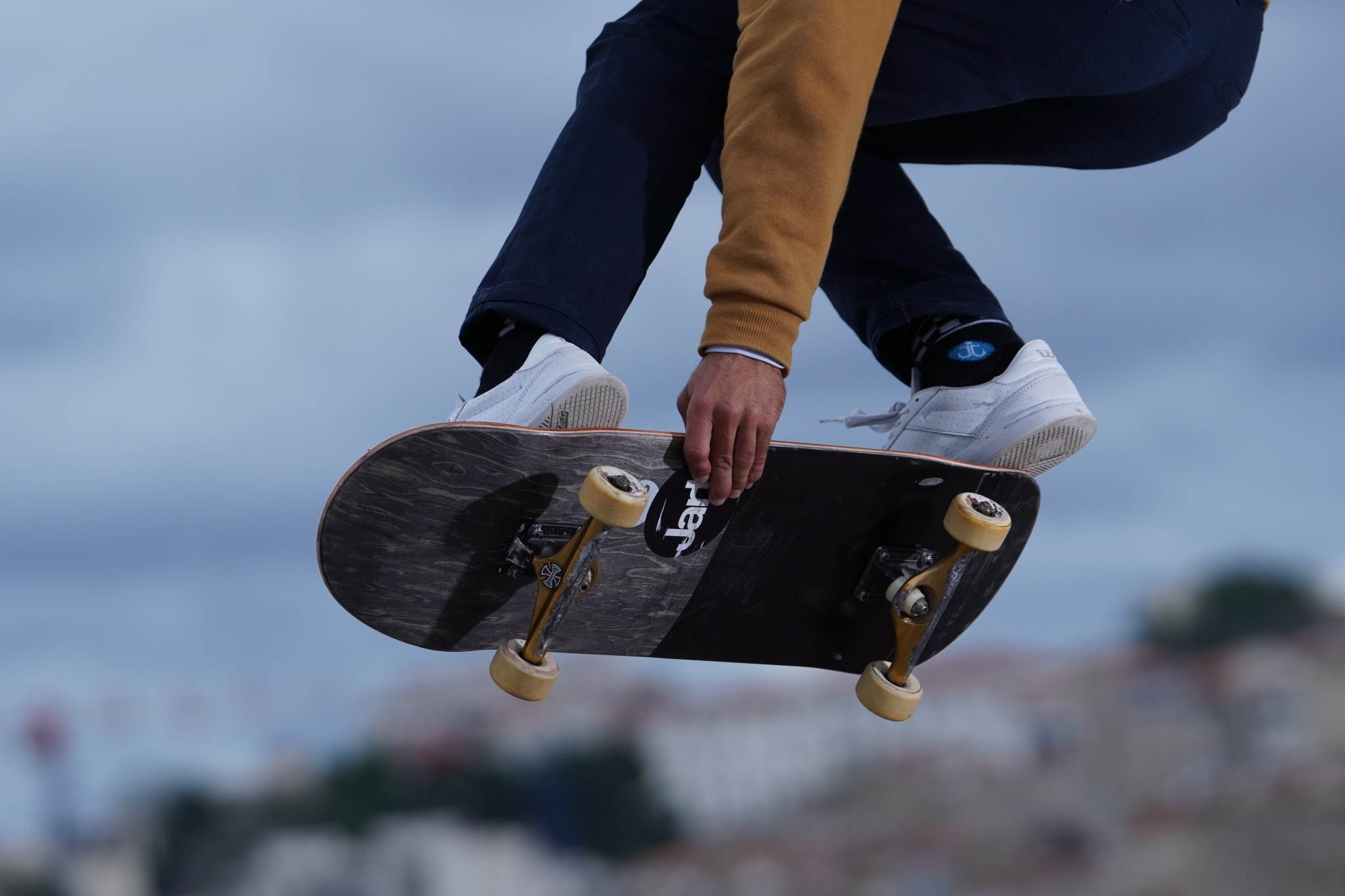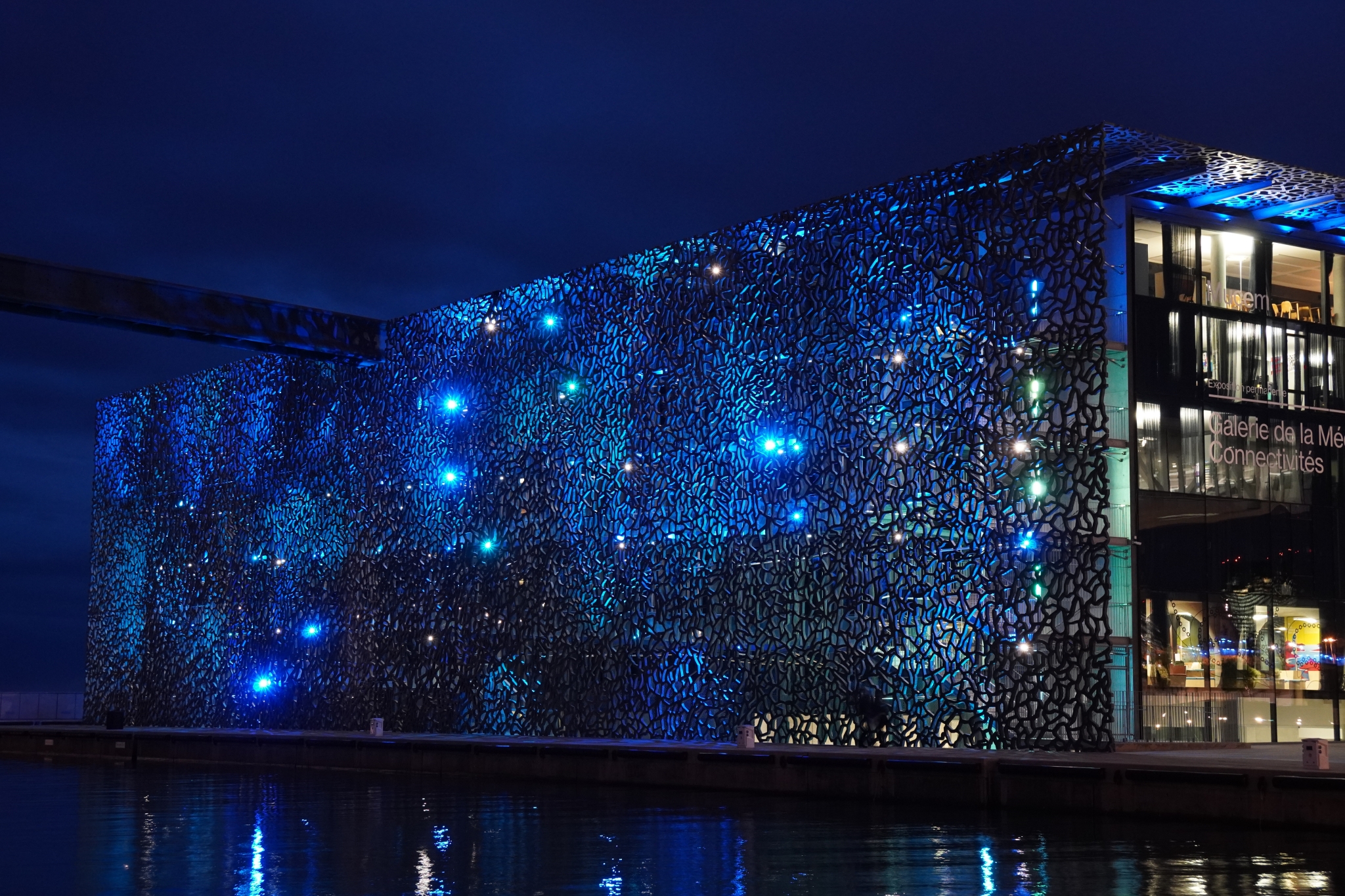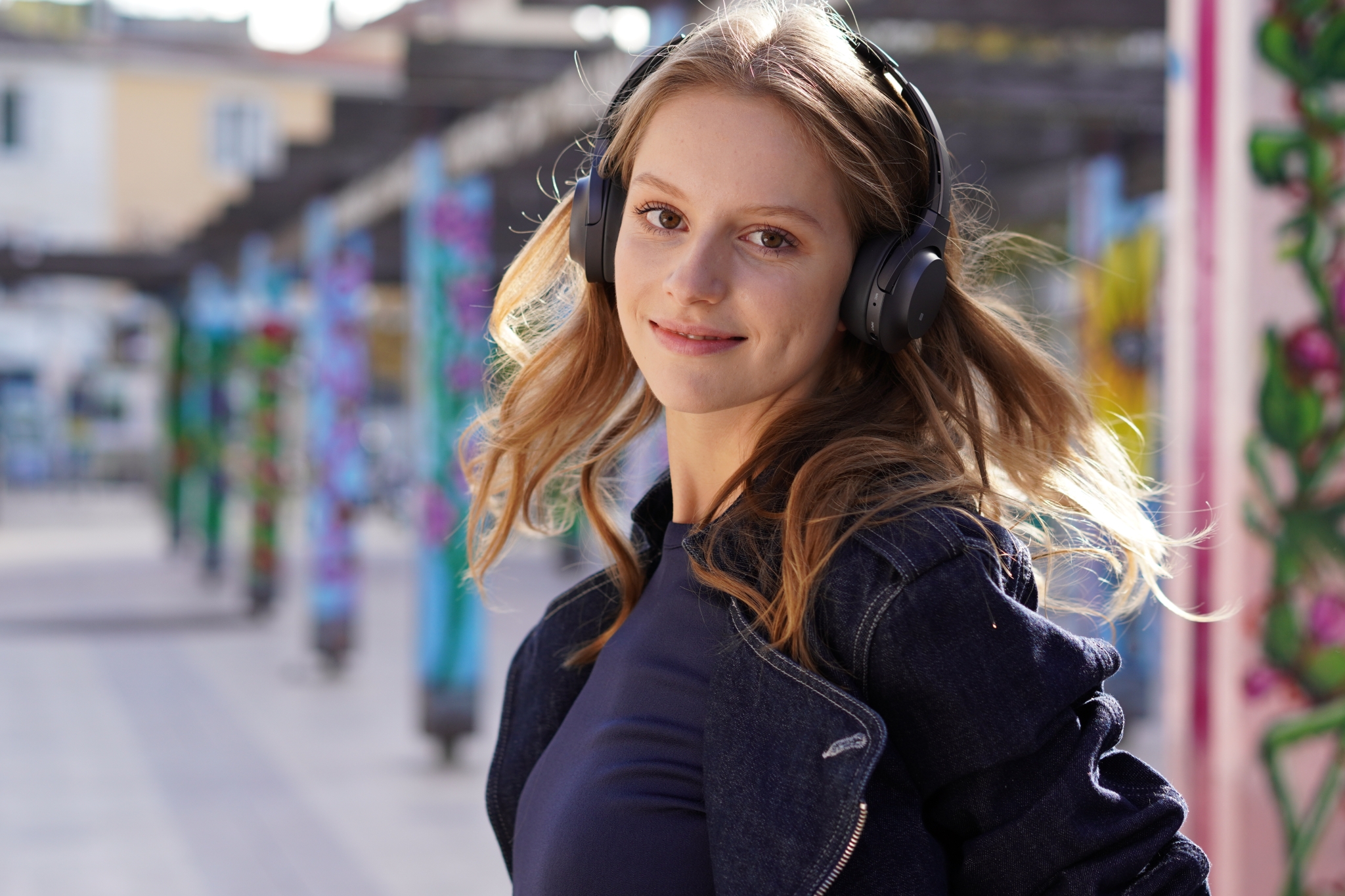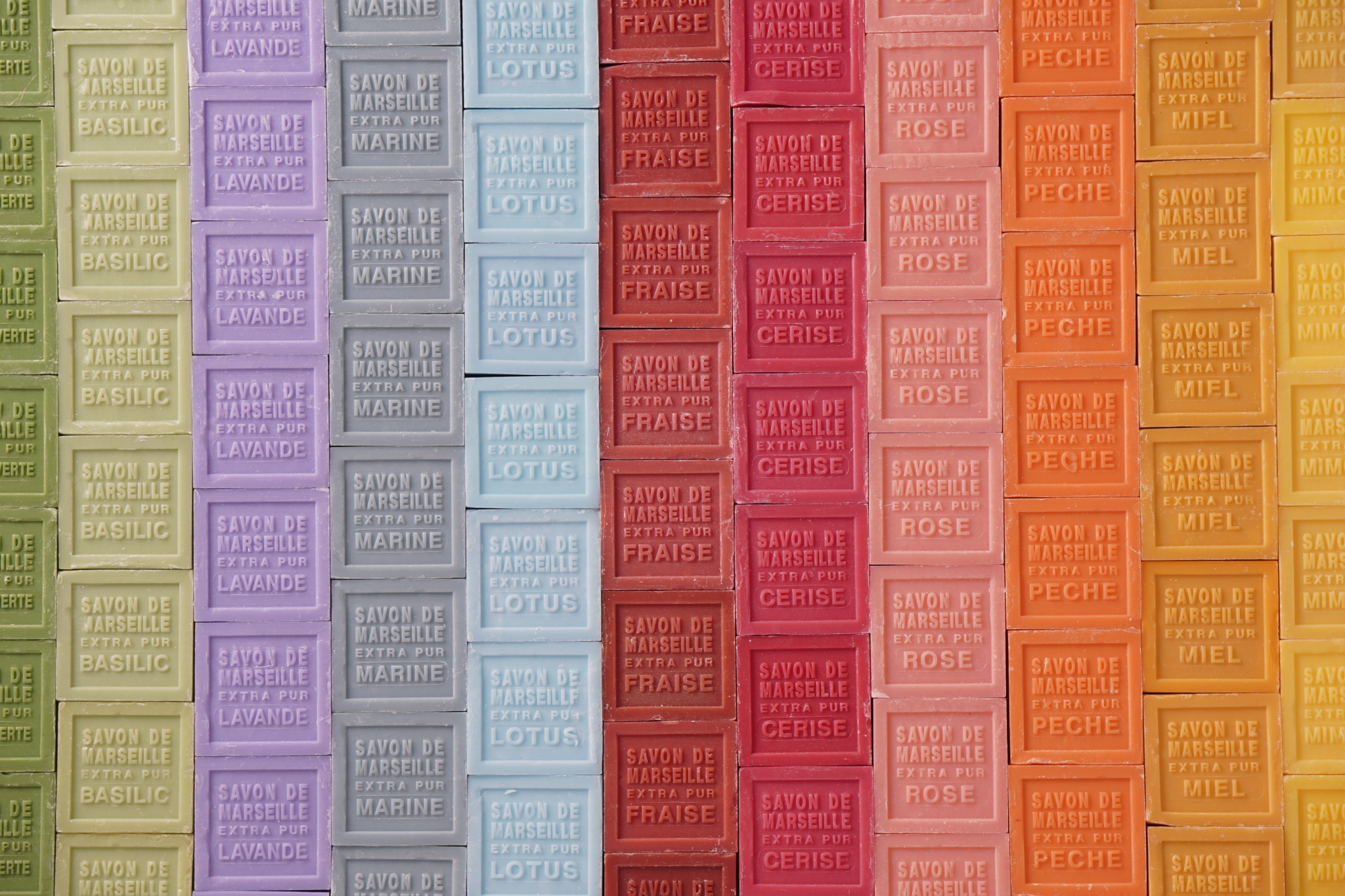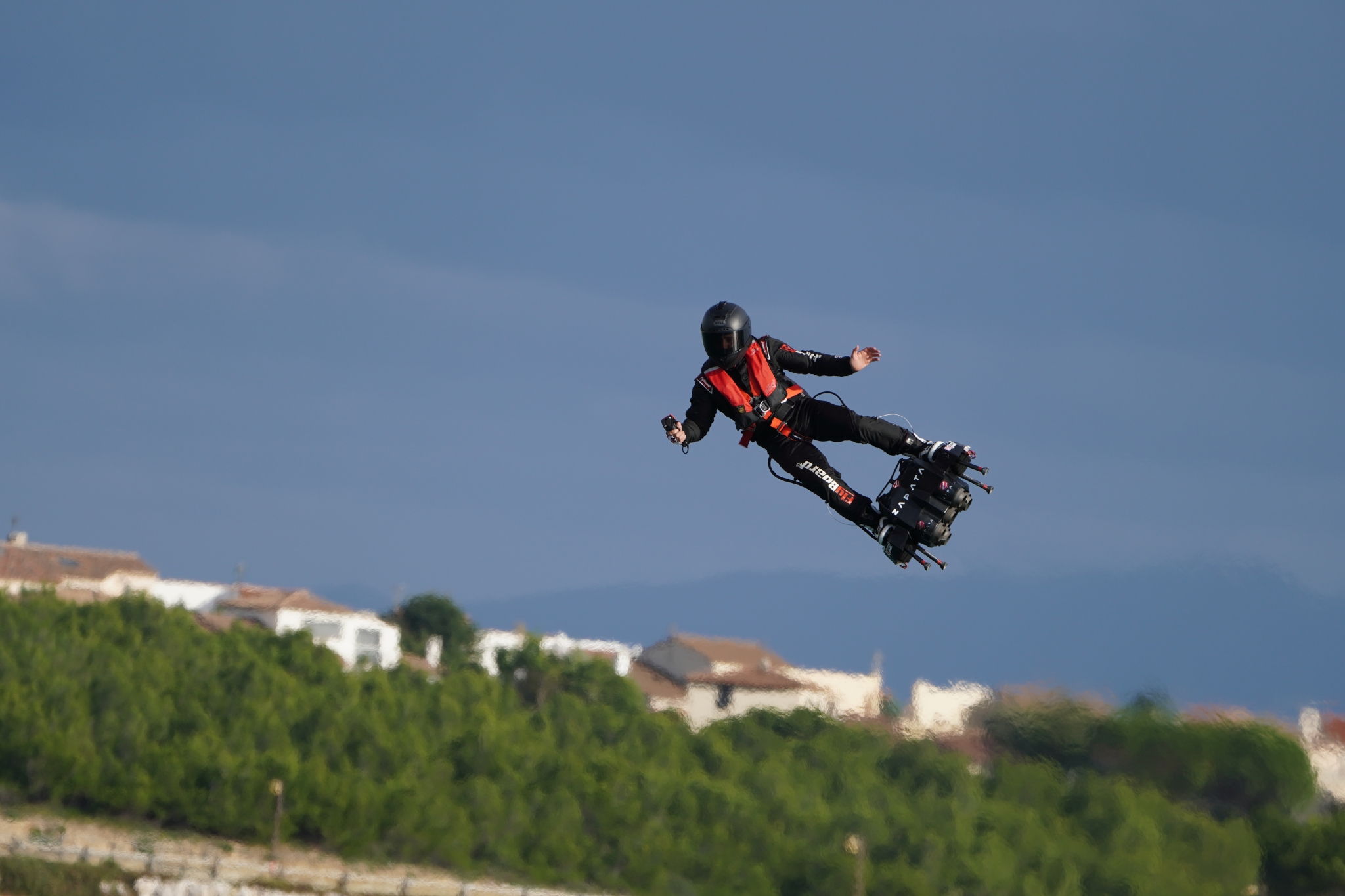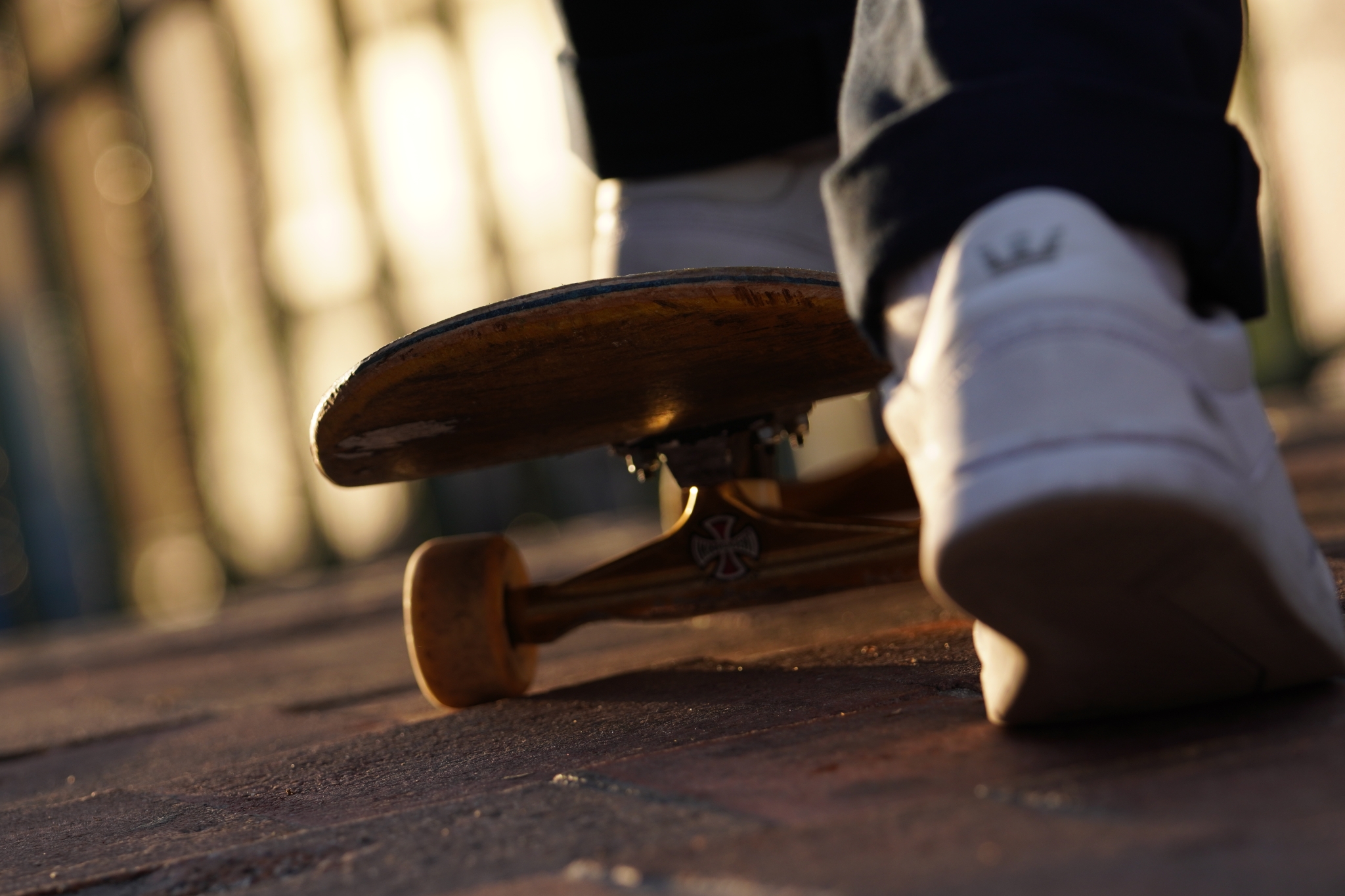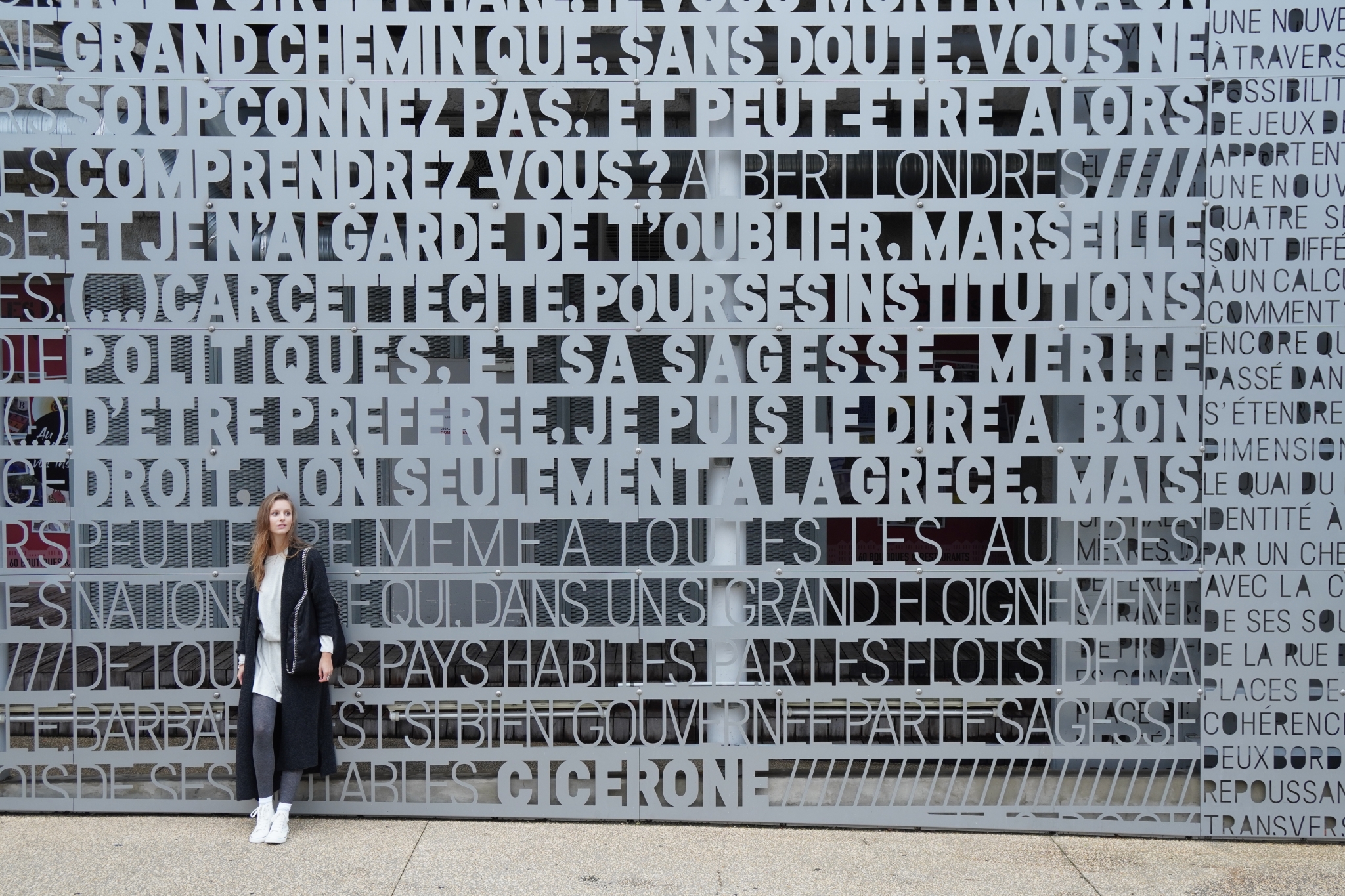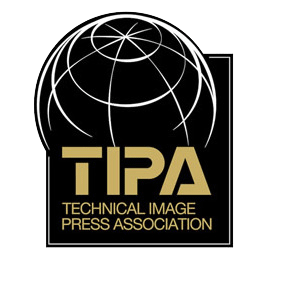 BEST APS-C CAMERA EXPERT: Sony α6400
Sony's latest 24.2MP APS-C camera delivers an 11 fps framing rate with full AF/AE tracking utilizing 425 phase detection contrast detection points that pair with a new generation Bionz X processor to achieve an impressive 0.02 second AF capture. It has a standard ISO range up to 32,000 for both stills and movies that can be "pushed" to ISO 102,400 for stills.
TIPA, 2019
Read Review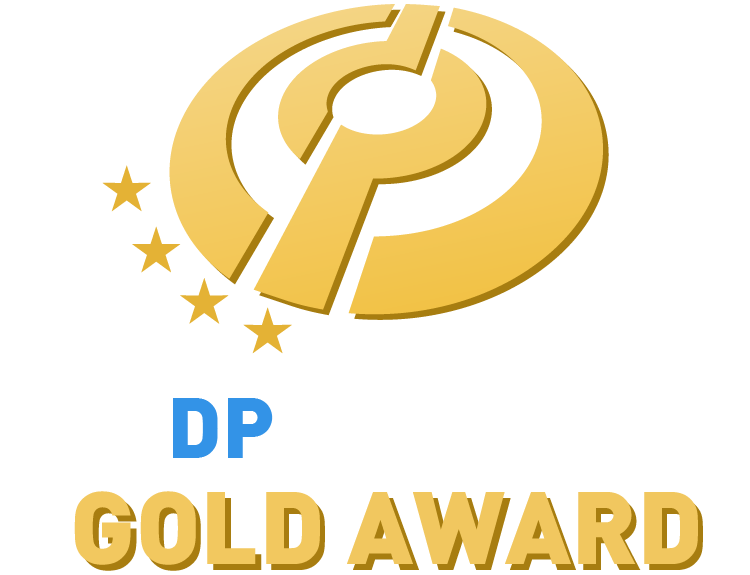 The story of the a6400 is really all about the autofocus system. With a high-quality lens attached, the a6400 is a dream camera for casual portraiture. I don't love the ergonomics, but when you hardly have to fiddle with any buttons to get the shot, these sorts of handling frustrations matter much less.
Sony a6400 review
DP Review, 30 April 2019
Read Review
Episode 1
Getting Started
New
Episode 2
Getting Started - Part 2
New
Episode 3
Vlogging Tips – Audio
Key Features
Custom functions for greater operability
The camera's eight keys and controls can be custom-assigned to any of 89 shooting and replay functions, and frequently used functions can also be assigned to the control dial and control wheel with My Dial. My Menu allows flexible assignment of 30 menu items, and the custom settings screen helps keep track of everything. Help displays are available on the menu screen via a single button.
4K movie recording in high-bit-rate XAVC S format
Super 35mm format, 4K movie recording with full pixel readout and no pixel binning allows oversampling with approx. 2.4x as much information as is required for 4K (QFHD: 3840 x 2160), adding up to the equivalent of 6K and giving these images more realistic depth. High-bit-rate (max. 100Mbps) XAVC S format, a consumer-friendly version of a format for professional use, plus HLG support result in better-looking movies.
User-interface improvements for efficient settings control
A new feature displays frequently used ISO ranges on the ISO setting screen, and another displays frequently used focus-area types on the AF area-setting screen. And when using Flexible Spot mode you can now cycle the AF area up, down, right and left - useful when shooting sporting scenes where the subject moves frequently within the AF area.
Greater control over white-balance settings
If set in advance, auto white balance can now be locked or unlocked at any time, for more consistent colour tones when there are multiple light sources. Custom setting of white balance has been simplified, and you can now select an AWB priority setting when shooting with incandescent lighting - either warmer Atmosphere Priority, or White Priority for purer whites.
More versatile flash functions
When shooting with compatible wireless flash units, rear-curtain sync and slow sync can now be selected, increasing your creative options for lighting.
Easier ratings and protection from deletion
Still images can be given a rating or protected from deletion, and both functions can be accessed via pre-assigned custom keys.
Advances in remote camera control
When doing remote shooting using the Remote app from the Imaging Edge desktop applications, you can now use the overlay display to make precise adjustments to focus and composition while checking the live view on your PC screen.
One-touch remote, One-touch sharing, Location Information Link
The One-touch remote feature turns your mobile device into a viewfinder and remote control, while One-touch sharing allows photos and videos to be transferred to your device for social media sharing. The camera can also acquire location data via Bluetooth. (These mobile device features are available via Sony's Imaging Edge Mobile app.)
Sturdy, durable construction for robust operation
The camera's low-vibration shutter mechanism is designed and tested to withstand around 200,000 shutter cycles, and the body, top cover and front cover use a light but highly rigid magnesium alloy. Major buttons and dials are sealed, and casing components have an interlocked double-layer structure to resist dust and moisture.
Imaging Edge desktop applications
Elevate your photography with the Imaging Edge desktop applications. Use "Remote" to control and monitor shooting live on your PC screen; "Viewer" to quickly preview, rate, and select photos from large image libraries; and "Edit" to develop RAW data into high-quality photos for delivery. Get the best from Sony RAW files, and manage your productions more efficiently.
Enjoy beautiful, remarkably detailed images
Thanks to the large sensor and the latest image-processing engine, you can shoot whatever you encounter in your everyday life, with beautifully crisp and clear images and natural colours even in low-light settings.
Natural-looking images that match what you see

Image-processing algorithms inherited from full-frame cameras have led the way to more lifelike colour reproduction. Human skin tones look more natural, and reproduction of plant colours has also been improved.

Cleaner images even in dim light

Improved noise suppression has led to cleaner image quality, even in dark scenes where high-sensitivity shooting is required. The native ISO sensitivity has increased to a maximum ISO 32000 (with expanded ISO sensitivity at a maximum ISO 102400 for stills). Noise reduction is particularly effective in the frequently used medium-to-high sensitivity range.

Take advantage of various movie functions

Movies in slow motion (up to 5x) and quick motion (up to 60x)14 can be recorded in the camera, without post-processing on a PC. Alternatively, 120fps high-speed shooting2 of Full HD video can be used to create high-quality slow-motion footage in post-production. Proxy movie recording allows easier editing and previewing, and Photo Capture lets you extract stills from recorded movies.
Specifications
Other Features
PlayMemories Camera Apps™

Yes

Lens Compensation

Peripheral shading, chromatic aberration, distortion

Image Processor

BIONZ X

Face Detection

Modes: On/On (Regist. Faces)/Off, Face registration, Face selection, Max. number of detectable: 8

Digital zoom (Still Image)

Smart zoom (Still images): M:Approx. 1.4x, S: Approx. 2x, Digital zoom (Still images): L: Approx. 4x, M:Approx. 5.7x, S:Approx. 8x, Digital zoom (Movie): Approx. 4x

Clear Image Zoom

Still images:Approx. 2x, Movies:Approx. 2x
Lens Compatibility
Lens Compatibility

Sony E-mount lenses

Lens Mount

E-mount
ISO Sensitivity
ISO Sensitivity

Still images: ISO 100-32000 (ISO numbers up to ISO 102400 can be set as expanded ISO range.), AUTO (ISO 100-6400, selectable lower limit and upper limit), Movies: ISO 100-32000 equivalent, AUTO (ISO 100-6400, selectable lower limit and upper limit)
Number Of Pixels (Effective)
Number Of Pixels (Effective)

24MP

Number of Pixels (total)

24.2 MP
Shutter
Silent Shooting

Yes, On/Off

Shutter Type

Electronically-controlled, vertical-traverse, focal-plane type

Shutter Speed

Still images:1/4000 to 30 sec, Bulb, , Movies: 1/4000 to 1/4(1/3 steps), up to 1/60 in AUTO mode (up to 1/30 in Auto slow shutter mode)

Flash Sync. Speed

1/160 sec.

Electronic Front Shutter Curtain

Yes, On/Off
LCD Screen
Total Number of Dots

921,600 dots

Real-time Image Adjustment Display (LCD)

On/Off

Peaking MF

Yes (Level setting: High/Mid/Low/Off, Color: White/Red/Yellow)

LCD Display

Graphic Display, Display All Info, No Disp. Info, Digital Level Gauge, Histogram, For viewfinder

Focus Magnifier

Yes Focus Magnifier (5.9x, 11.7x)

Display Selecter (Finder/LCD)

Yes (Auto/Manual)

Brightness Control (LCD)

Manual (5 steps between -2 and +2), Sunny Weather mode

Adjustable Angle

Up by approx. 90 degrees, Down by approx. 45 degrees

Screen Type

7.5cm (3.0-type) wide type TFT
Audio
Speaker

Built-in, monaural

Microphone

Built-in stereo microphone or XLR-K2M/XLR-K1M/ECM-XYST1M(sold separately)
Custom function
Memory Function

Yes (Body 2 sets /memory card 4 sets)

Custom Function Type

Yes
Drive
Drive Modes

Single Shooting, Continuous shooting (Hi+/Hi/Mid/Lo selectable), Self-timer, Self-timer (Cont.), Bracket: Single, Bracket: Cont., White Balance bracket, DRO bracket

Continues Shooting

Continuous shooting: Hi+: 11 fps, Hi: 8 fps, Mid: 6 fps, Lo: 3 fps
Exposure
Scene Selection

Portrait, Sports Action, Macro, Landscape, Sunset, Night Scene, Hand-held Twilight, Night Portrait, Anti Motion Blur

Metering Type

1200-zone evaluative metering

Metering Sensor

Exmor CMOS sensor

Metering Sensitivity

EV-2 to EV20 (at ISO100 equivalent with F2.0 lens attached)

Metering Mode

Spot (Standard/Large), Entire Screen Avg., Highlight)

Exposure Modes

AUTO (iAuto/Superior Auto), Programmed AE (P), Aperture priority (A), Shutter-speed priority (S), Manual (M), Movie / Sl&Q Motion (Programmed AE (P) / Aperture priority (A) /Shutter-speed priority (S) / Manual (M) ), Sweep Panorama, Scene Selection

Exposure Compensation

+/-5.0 EV (in 1/3 EV or 1/2 EV steps)

Auto (AE) Bracketing

Bracket: Cont., Bracket: Single, 3/5/9 frames selectable. With 3 or 5 frames, in 1/3, 1/2, 2/3, 1.0, 2.0, or 3.0 EV increments, with 9 frames, in 1/3, 1/2, 2/3, or 1.0 EV increments.

AE Lock

Locked when shutter button is pressed halfway. Available with AE lock button. (On/Off/Auto)
Flash
Wireless Control

Yes

Flash Control (with optional external flash)

Built-in flash

FE Level Lock

Yes

External Flash Compatibility

Sony a System Flash compatible with Multi Interface Shoe, attach the shoe adaptor for flash compatible with Auto-lock accessory shoe
Focus
Other Features

Eye-start AF (only with LA-EA2 or LA-EA4 attached(Sold separately)), Lock-on AF, Eye AF, AF micro adjustment, (Sold separately), with LA-EA2 or LA-EA4, Predictive control, Focus lock

Focus Sensitivity Range

EV-1 to EV20 (ISO100 equivalent with F2.0 lens attached)

Focus Area

Wide (425 points (phase-detection AF), 169 points(contrast-detection AF)) / Zone / Center / Flexible Spot (S/M/L) /Expanded Flexible Spot/ Lock-on AF ( Wide / Zone / Center / Flexible Spot (S/M/L)/Expanded Flexible Spot)

AF Illuminator

Built-in flash
Interface
PC Interface

Mass-storage, MTP, PC remote

NFC™

Yes (NFC forum Type 3 Tag compatible)One-touch remote, One-touch sharing

Multi Interface Shoe

Yes

HD Output

HDMI micro connector (Type-D), BRAVIA Sync(Control for HDMI), PhotoTV HD, 4K movie output/4K still image PB
Playback
Playback Modes

Single (with or without shooting information Y RGB histogram & highlight/shadow warning), 12/30-frame index view, Enlarged display mode (L: 16.7x, M: 11.8x, S: 8.3x, Panorama (Standard): 19.2x, Panorama (Wide): 29.1x), Auto Review (10/5/2 sec, Off), Image orientation (Auto/Manual/Off selectable), Slideshow, Panorama scrolling, Folder selection (Date/ Still/ MP4/ AVCHD/XAVC S HD/XAVC S 4K), Forward/Rewind (movie), Delete, Protect
Battery Life (CIPA, Still Images)
Battery Life (CIPA, Still Images)

Approx. 360 shots (Viewfinder) / Approx. 410 shots (LCD monitor) (CIPA standard)
Power
Power consumption with Viewfinder

Still images: approx. 2.4W (with E PZ 16-50mm F3.5-5.6 OSS lens attached), Movies: approx. 3.5W (with E PZ 16-50mm F3.5-5.6 OSS lens attached)

Supplied Battery

One rechargeable battery pack NP-FW50

External Power

AC Adaptor AC-PW20 (sold separately)

Battery Life (CIPA, Movies)

Movies (actual recording):Approx. 65 min (Viewfinder) / Approx. 70 min (LCD monitor) , (CIPA standard)
Print
Compatible Standards

Exif Print, Print Image Matching III, DPOF setting
Recording (movie)
Video Compression

XAVC S: MPEG-4 AVC/H.264, AVCHD: MPEG-4 AVC/H.264, MP4: MPEG-4 AVC/H.264

Recording Format (Movie)

XAVC S , AVCHD format Ver. 2.0 compliant , MP4

Audio Recording Format

XAVC S: LPCM 2ch, AVCHD: Dolby Digital (AC-3) 2ch, Dolby Digital Stereo Creator, MP4: MPEG-4 AAC-LC 2ch
Recording (still images)
Recording Format

JPEG (DCF Ver. 2.0, Exif Ver.2.31, MPF Baseline compliant), RAW (Sony ARW 2.3 format)

RAW Output

14bit RAW

Picture Effect

13 types: Posterization (Color), Posterization (B/W), Pop Color, Retro Photo, Partial Color (R/G/B/Y), High Contrast Monochrome, Toy Camera (Normal/Cool/Warm/Green/Magenta), Soft High-key , Soft Focus (High/Mid/Low), HDR Painting (High/Mid/Low), Rich-tone Monochrome, Miniature (Auto/Top/Middle (H)/Bottom/Right/Middle (V)/Left), Watercolor, Illustration (High/Mid/ Low)

Image Size (pixels), Sweep Panorama

Wide: horizontal 12,416 x 1,856 (23M), vertical 5,536 x 2,160 (12M), Standard: horizontal 8,192 x 1,856 (15M), vertical 3,872 x 2,160 (8.4M)

Image Size (pixels), 3:2

L: 6000 x 4000 (24M), M: 4240 x 2832 (12M), S: 3008 x 2000 (6.0M)

Image Size (pixels), 16:9

L: 6000 x 3376 (20M), M: 4240 x 2400 (10M), S: 3008 x 1688 (5.1M)

Image Quality Modes

RAW, RAW & JPEG, JPEG Extra fine, JPEG Fine, JPEG Standard

Dynamic Range Functions

Off, Dynamic Range Optimizer (Auto/Level (1-5)), Auto High Dynamic Range (Auto Exposure Difference, Exposure Difference Level (1-6 EV, 1.0 EV step))

Creative Style

Standard, Vivid, Neutral, Clear, Deep, Light, Portrait, Landscape, Sunset, Night Scene, Autumn leaves, Black & White, Sepia, Style Box(1-6), , (Contrast (-3 to +3 steps), Saturation (-3 to +3 steps), Sharpness (-3 to +3 steps))
Viewfinder
Viewfinder Display

Graphic Display, Display All Info, No Disp. Info, Digital Level Gauge, Histogram, For viewfinder

Real-time Image Adjustment Display

On/Off

Number of Dots

921,600 dots

Magnification

Approx. 1.07x (35mm camera equivalent: Approx. 0.70x) with 50mm lens at infinity, -1m-1

Field Coverage

100%

Eye Point

Approx. 23mm from the eyepiece lens, 21.4mm from the eyepiece frame at -1m-1 (CIPA standard)

Dioptre Adjustment

-4.0 to +3.0m<lt/>style name=\sup\<gt/>-1<lt/>/style<gt/>

Brightness Control (Viewfinder)

Auto/Manual (5 steps between -2 and +2)

Viewfinder Type

1.0 cm (0.39 type) electronic viewfinder (colour)
WiFi®
Wireless and Network Capabilities

NFC One-touch functionality
Operating temparature
Operating Temperature

32 - 104 degrees F / 0 - 40 degrees C
Webcam
Web Camera Compatible

Yes
Size and Weight
Width (cm)

16.00

Height (cm)

14.00

Weight (kg)

1.07

Carton Width (cm)

24.00

Carton Height (cm)

18.00

Carton Weight (kg)

5.00
Update available

Adds real-time Eye AF for animals
Allows the operation with the wireless remote commander RMT-P1BT (sold separately)
Improves the overall stability of the camera
Version 2.00. 13-06-2019
Check the Sony support site
Recommended Accessories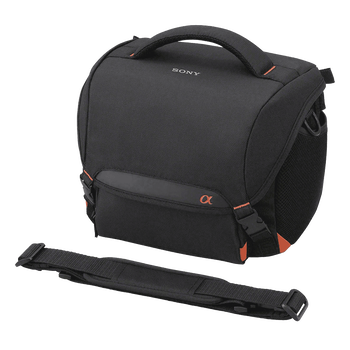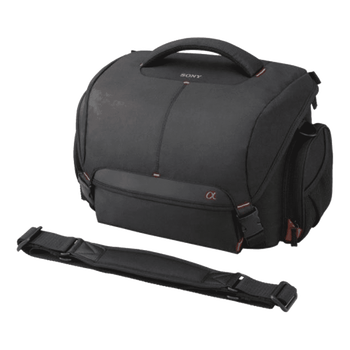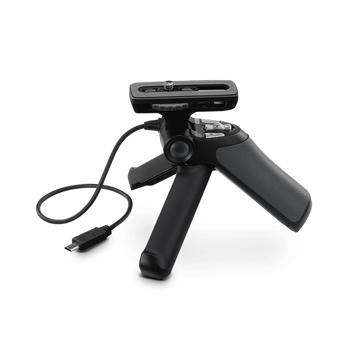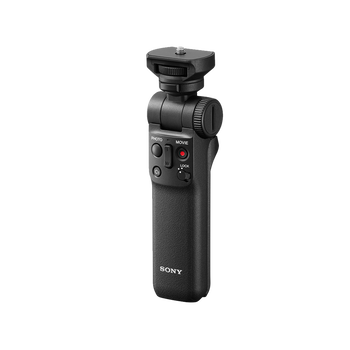 Support
Warranty
When you purchase a Sony product, you have the peace of mind in knowing that your product is covered by Sony's Standard Warranty provided by Sony Australia Limited (for Australian purchases) and Sony New Zealand Limited (for New Zealand purchases)
This product is searchable
Search for this product by using any of the following codes or IDs

ILCE6400B
4548736092129
WW715296
ILCE-6400/B AP2