In-ear Splashproof Sports Headphones
9mm dynamic drivers
5Hz-24kHz frequency range
Secure fit with adjustable loop hangers
Details
https://store.sony.com.au/archived-headphones-inear/MDRAS400EXB.html
Product Actions
This item is currently unavailable
Shipping & Delivery: Timeframes shown are subject to change. Delivery cut-off times are based off AEST, and approximate business days. *Shipping defined as departure from warehouse
Product Gallery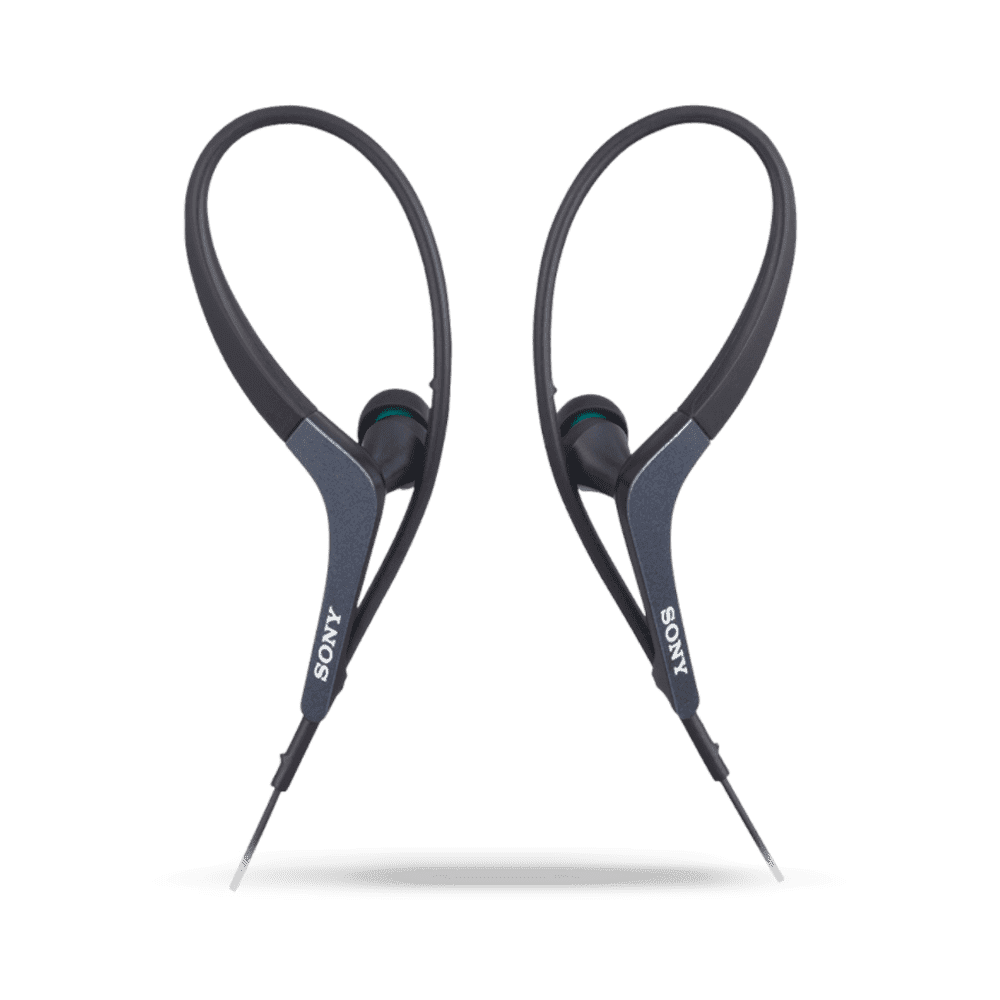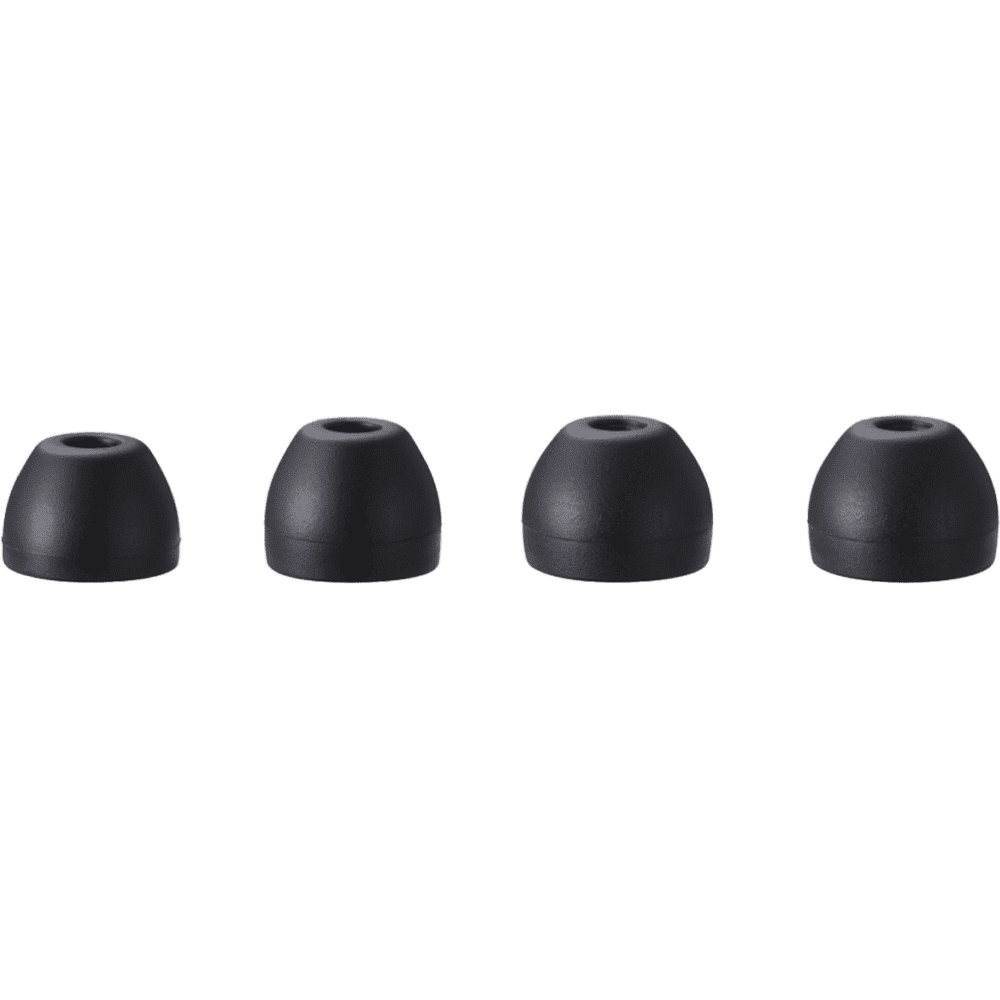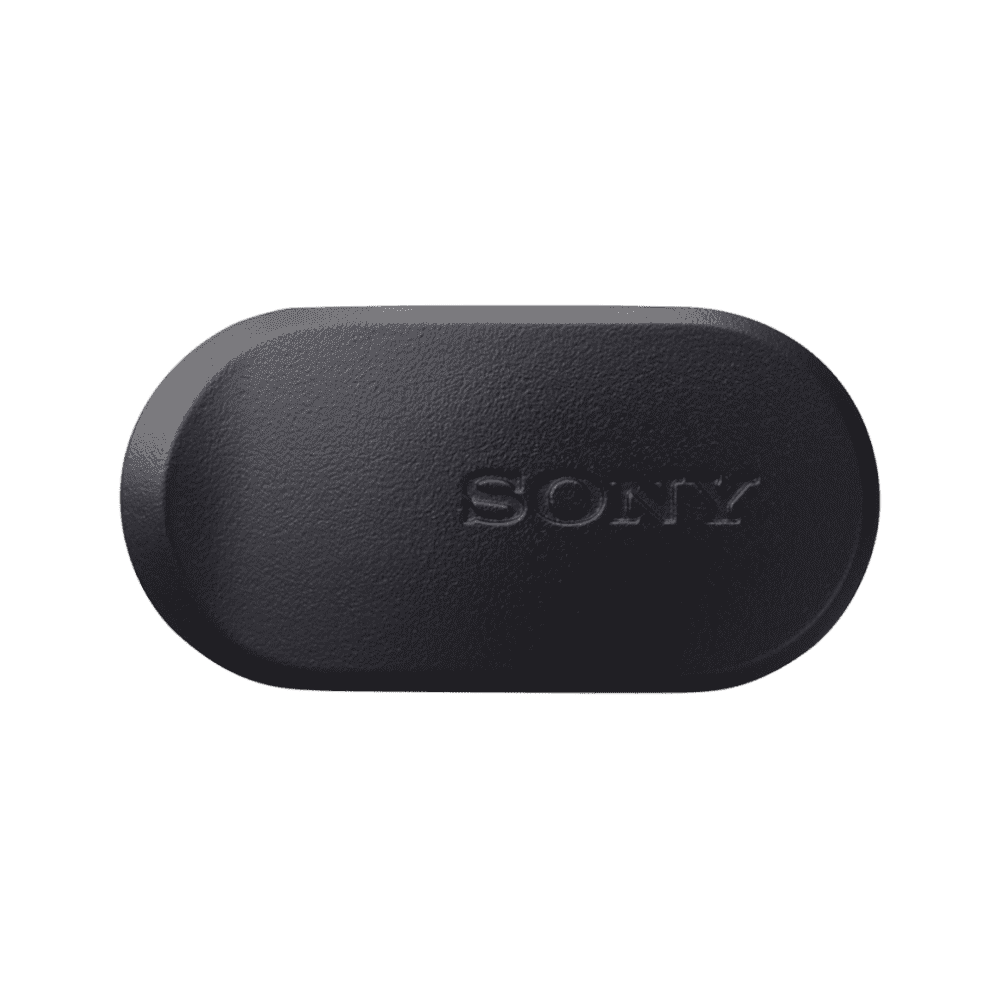 Recommended by Netflix
Netflix have created an easy way for you to identify TVs with better performance, easier app access, and new features that make for a better smart TV.
Netflix Recommended TVs help you to enjoy popular shows and movies with a dedicated button and voice control.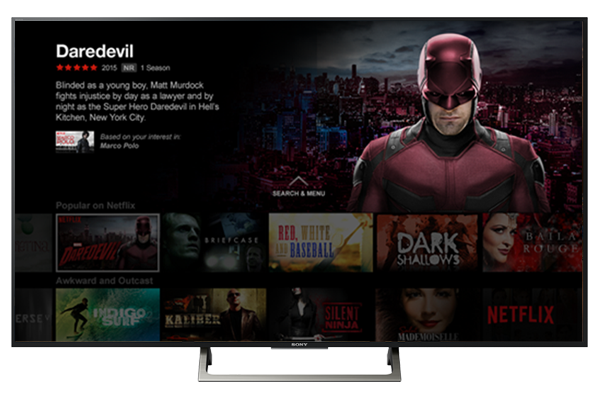 Learn about Netflix

Freeview Plus is a television service accessed through the broadcast signal and delivered via broadband that makes content search and discovery easy and seamless by providing access to live and catch up TV from free-to-air broadcasters with the simple press of a button.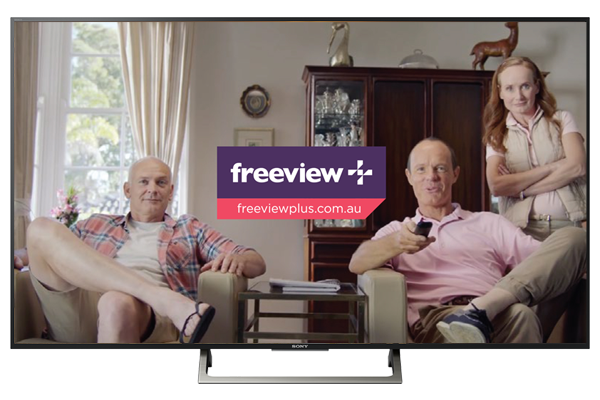 Learn about FreeviewPlus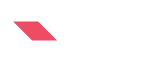 Now you can access all of the available Catch Up TV programs in one place on your TV. Go backwards in the program guide to find available Catch Up programs or go straight to the network's Catch Up service.

Find out what's on Freeview over the next 7 days and go backwards to see what's available on Catch Up TV. Freeview Plus lets you keep watching while you browse other channels and shows.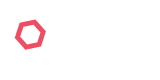 Looking for a specific show or movie? Feel like comedy? BROWSE by genre or SEARCH by the program's title. Freeview Plus makes it easy to find your favourite programs and discover new ones!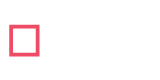 KEEP all your favourites listed in one place and access them with a simple press of a button. This way you'll know when your favourite show is on again and when it is about to expire in Catch Up.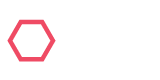 If there's a program you don't want to miss, simply SET a reminder. Freeview Plus will let you know when your program is about to start. That way, you won't miss a thing!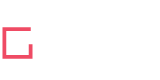 Not sure what's on TV? "Featured" can help. It highlights the best of what's on today, in the next 7 days and on Catch Up TV. It's a great snapshot of the best of what's on across Freeview.
How do I use Freeview Plus?
Once you've connected your Freeview Plus product to the aerial and internet, just press the green button on the remote control to launch Freeview Plus.
To find out how to use Freeview Plus, why not watch one of our step by step instructional videos?
Key Features
They won't fall off during a tough workout
When you're working up a real sweat you need headphones that stay secure: clip the loop hangers to your ears and really get moving
Get the perfect fit for your exercise
Adjust the loop hangers for the best possible fit. You also get four sizes of soft silicone earbuds (SS, S, M and L) for maximum comfort
Power through with a 9mm driver
When you're feeling the strain in those final workout minutes, pure, energised sound keeps you going until the very end
Every uplifting chorus is crystal clear
With 103dB/mW sensitivity and a frequency range of 5-24,000Hz, turn up the volume and hear pure detail
Hear resonant acoustics with a closed design
Tightly sealed earcups reflect your music back towards your ears for resounding audio
Ready for rain, sweat or spray
When the rain beats down, splashproof headphones will keep on playing throughout your training
Get flexible with a 1.2m cord
Free up your movement with a cord that's long enough for the treadmill or the streets
Work hard, look good
A stylish design comes in a choice of either black or white
Easily slip the headphones in your pocket
A stylish carrying pouch keeps your headphones safe, secure and ready
Specifications
General Features
Plug

Gold-plated L-shaped stereo mini

Frequency Response (Hz)

5-24,000Hz

Driver Unit

9 mm dynamic - Dome type

Cord Length

1.2 m
Design and Sound Features
Wearing Style

Closed earbuds with adjustable ear loops
Size and Weight
Width (cm)

0.00

Height (cm)

0.00

Weight (kg)

0.00

Carton Width (cm)

46.00

Carton Height (cm)

19.00

Carton Weight (kg)

4.38
Support
Warranty
When you purchase a Sony product, you have the peace of mind in knowing that your product is covered by Sony's Standard Warranty provided by Sony Australia Limited (for Australian purchases) and Sony New Zealand Limited (for New Zealand purchases)
This product is searchable
Search for this product by using any of the following codes or IDs

MDRAS400EXB
4905524917970
MDR-AS400EX
MDRAS400EXBQE