FDR-X3000 4K Action Cam with Wi-Fi and GPS
4K Ultra HD for four times the detail of Full HD
Reduced shake with Balanced Optical SteadyShot
Wi-Fi and GPS
This product is currently unavailable
Amazing 4K. Movies with less shake.
Take POV action movies to a new level with high-resolution 4K. Capture stable images as never before with Balanced Optical SteadyShot. Shoot anywhere with Action Cam real-world rugged design.
Action Cam and Live-View Remote4 team up
More than just wristwear, this compact new remote controller also doubles as a mountable controller for convenient use with many optional accessories including Finger Grip.
Product Gallery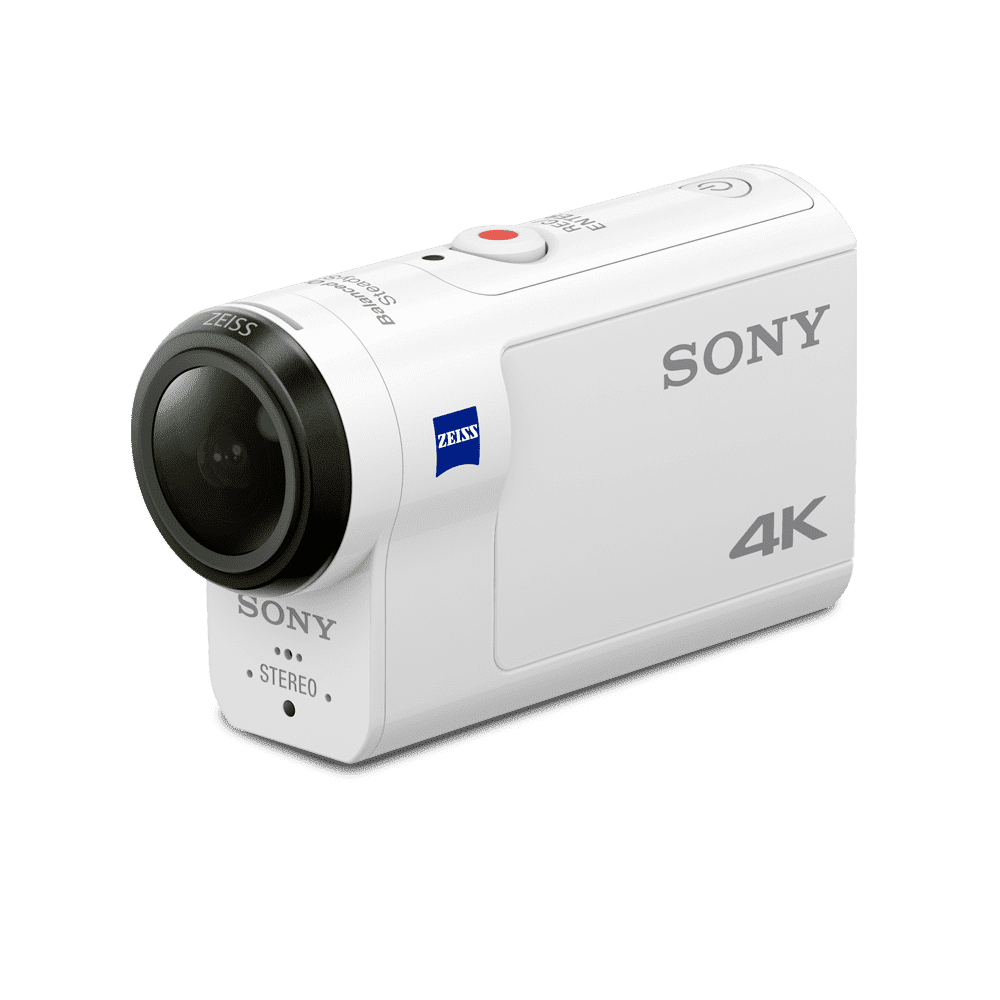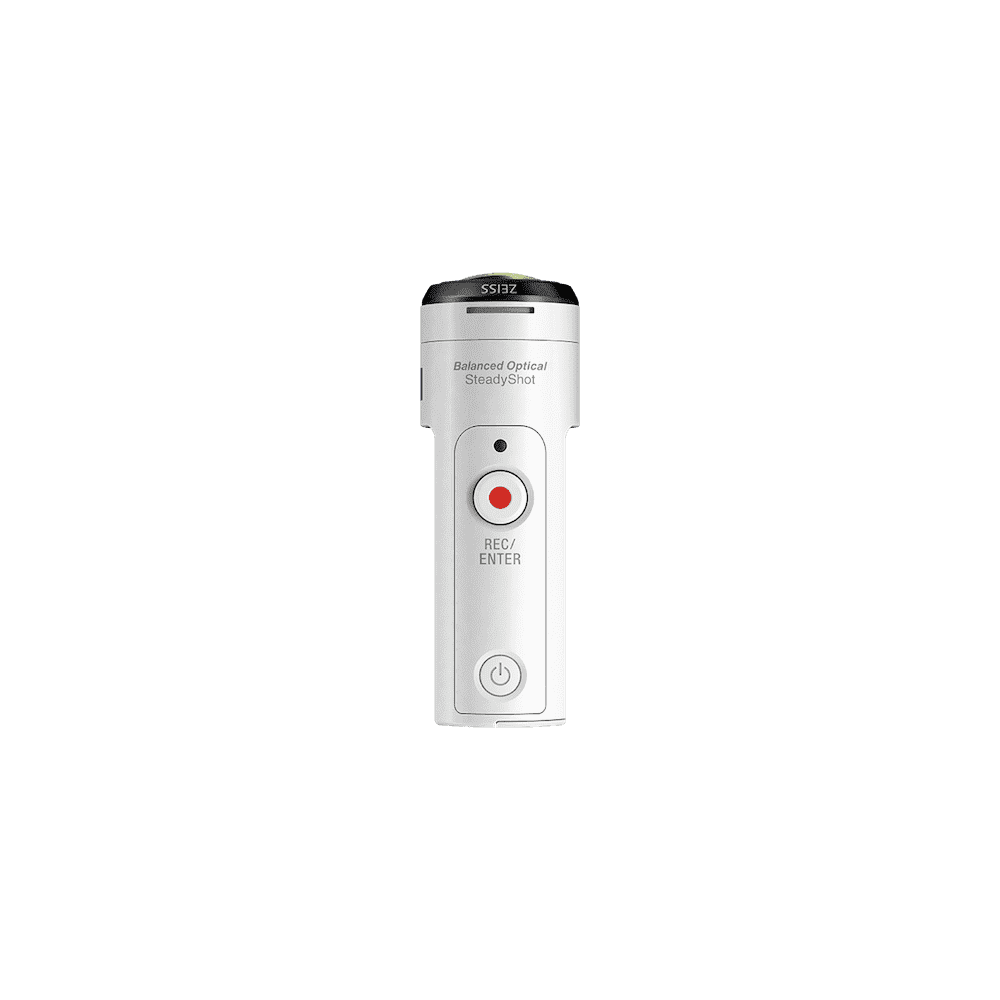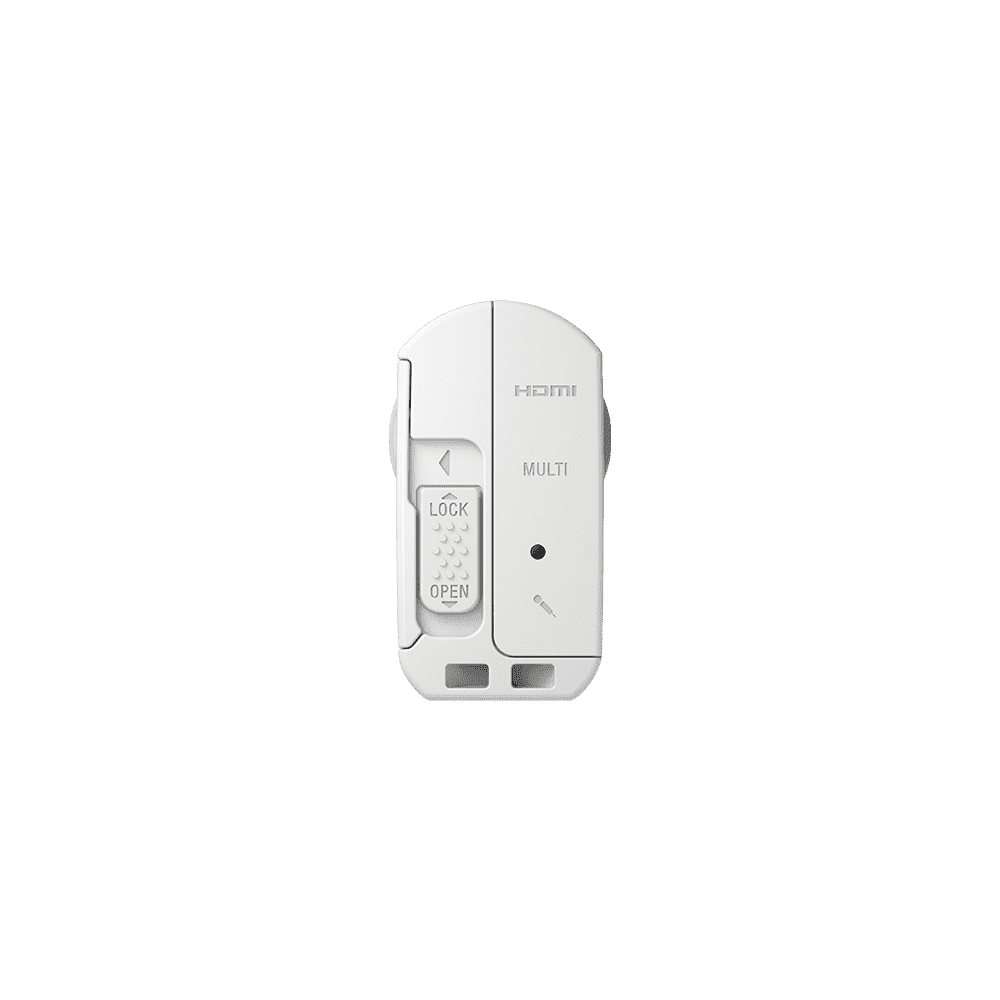 Smart remote pairs with friendly UI
Get tighter teamwork between Action Cam and Live-View Remote via identical user interfaces. Take full control to turn the camera on/off to save battery power. The camera can also be turned on/off via smartphone with Imaging Edge Mobile.5
Rugged shielding for real-world conditions
You're ready to shoot with the right protection. The Action Cam body alone is splashproof and freezeproof, and supplied Underwater Housing is dustproof, shockproof and waterproof to 60 m/197 ft.
Exmor R™ CMOS sensor with enhanced sensitivity
Shoot in the dark with very subtle light, using this cutting-edge sensor.
BIONZ X™ image processor
Record fast moves and smooth action up to 4K at 100 Mbps.3
ZEISS® Tessar™ lens
Capture landscapes with less distortion.
Make your own 4K videos
Learn how to watch, save and edit your 4K videos shot with your 4K Handycam® or Action Cam.
Display your Action Cam route
Built-in GPS shows where you went. Location tracking and speedometer can be viewed on the movie image when you use Action Cam Movie Creator6.
Advanced editing features
Utilise manual settings like white balance and AE shifting to match brightness/hue and for finer editing. Also use Time Code and User Bit (TC/UB) data to edit footage from multiple devices.
Create 4K Time-lapse movies
Use 4K Time-lapse Capture to shoot a series of stills of a scene over a period of time. Then edit the entire sequence with Action Cam Movie Creator6 into a 4K Time-lapse movie. Action Cam App7 can create a Time-lapse movie in Full HD.
Key Features
Underwater Housing as standard gear
Take Action Cam diving to 60 m/197 ft using supplied Underwater Housing -no need to buy optional gear. Equipped with a flat panel, it lets you control all camera buttons easily through the housing. What's more, it shields this hardy compact camera from shocks, damp, rust, dust and sand. Enjoy carefree aquatic adventures and extend your exploration to tough terrain.
Tough body endures harsh conditions
Action Cam body alone is splashproof and freezeproof, and supplied Waterproof Housing is dustproof, shockproof and waterproof to 60 m/197 ft. So whether you're hiking on a rainy day, skiing or snowboarding, making dirt biking movies, surfing the waves or exploring undersea, Action Cam provides real-world rugged design.
Enhanced convenience
A built-in tripod socket means you can quickly attach your Action Cam to a tripod for rock-steady shots. And, USB connections are now located on the back of the camera for enhanced ease of accessory attachment.
Totally new dimension in action movie shooting
Action Cam combines brilliant 4K imagination with Balanced Optical SteadyShot advanced camera-shake compensation. By controlling the entire optical path as one floating unit, Balanced Optical SteadyShot is significantly more effective at cutting the effects of camera shake. This advanced stabilisation system makes it easier to shoot beautifully clear, stable images while travelling, bike riding, and in other active situations .
Live-View Remote for easy control
Perfect pairing for shooting success. Live-View Remote provides full command of shooting setting and now turning on/off the power. They even share the same friendly UI design for seamless teamwork in action. So however you shoot, wherever you go, your camera and remote are in sync and ready for adventure.
Smart operation with friendly UI
Selecting and changing features has never been easier thanks to the new, intuitive user interface. All menus are easily accessible. Enjoy a seamless camera setting experience and find the perfect setting for your shooting needs. Camera can also be turned on/off via smartphone with PlayMemories Mobile.
Memory Stick Duo / SD slot
The memory card slot accepts Memory Stick Micro (M2) and Micro SD / SDHC / SDXC Memory Card5 (class 4 or higher) memory cards. Choose the card best suited to your shooting requirements and compatibility with your PC. (Memory cards not supplied.)
Additional tally lights for easy recognition of camera status
This Action Cam features three tally lights on the front, top and rear of the camera. Now you can easily check the recording status from various directions, as well as hear the sound of the helpful beep reminder.
Burst Shooting
Catch fast-moving action with burst shooting. This allows you to take a maximum of eight high-quality shots of a trick or transition, making it the perfect feature for those who love to go back and analyse their style. Settings are 10 fps, 5 fps and 2 fps.
Exmor R CMOS sensor with enhanced sensitivity
Mountain-biking downhill at breakneck speed at dusk? Kayaking at dawn? Your footage is still going to look great, thanks to the low-light sensitivity with improved image clarity and drastically reduced grain provided by Sony's Exmor R CMOS sensor.
BIONZ X for superior detail and texture
Sony's image processing engine faithfully reproduces textures and details, as seen by the naked eye, via extra high-speed processing. Together with front-end LSI (large scale integration) that accelerates processing, BIONZ X enables more natural details, more realistic images, richer tonal gradations and lower noise whether you're shooting photos or movies.
Sharp, ultra-wide ZEISS Tessar lens
Capture epic wide-angle views with the ZEISS Tessar lens or choose standard but striking views. Either way, you'll always be capturing beautiful shots of the most challenging ski slopes, mountain trails, swirling rapids or pitted asphalt paths.
Adjustable field of view and zoom freedom
Discover new flexibility to vary your shooting in action for dramatic effects and added excitement. For example, your angle of view can be selected from "Wide", "Medium" or "Narrow". In addition, seamlessly adjustable zoom mode enables you to change zooming while shooting.
Action Cam App
Intuitive mobile app lets you "prove yourself" anytime anywhere-via easy video editing with time-lapse, slow motion/speed up, and wireless movie file transfer.
Flexibly mountable Live-View Remote
This compact new remote controller can not only be used as a wristwear accessory but also as a mountable controller in combination with a mount adapter and other mountable accessories. And, take full control through a Wi-Fi connection while turning the camera on/off via new Bluetooth to save battery power.
Multi Camera Control
Use up to five cameras to get exciting ground-up or head-down shots. And control them all effortlessly with Live-View Remote or smartphone with PlayMemories Mobile app.
Display your Action Cam route
Built-in GPS inherited from previous models is available. Location tracking and speedometer can be indicated on the movie when Action Cam Movie Creator is used. This also allows GPS Data Overlay on Video to read your speed data and generates another video file that displays speed information, etc.
Works with iMovie and Final Cut Pro X
This product is compatible with Final Cut Pro X and iMovie.
Time Code / User Bit for pro-style editing
Time Code and User Bit (TC/UB) are crucial data elements for advanced editing. The Time Code function records hours/minutes/seconds/frames on image data for precise advanced video editing. The User Bit function records date/time/scene number, etc. in eight-digit numbers, and is useful for editing movies using two or more cameras.
Action Cam Movie Creator for easy creative editing
Make your movies look even better with Action Cam Movie Creator. Produce and edit videos quickly and easily thanks to a range of features such as 4K time-lapse movie and slo-mo video. You can also rotate your videos clockwise or anti-clockwise by 90º with Movie Rotation, or use Multi-View to combine up to four movie footage segments-captured simultaneously by different cameras-and make a split-screen composite.
Convenient Loop Recording
Don't worry about missing the perfect moment with loop recording. Loop overwrite shooting can be chosen with duration options of 5, 20, 60 or 120 minutes, or "unlimited". Use it to capture the decisive moment without worrying about running out of capacity.
Built-in stereo mic captures quality sound
Make a great movie even better with great audio. Built-in stereo microphone allows you to capture sounds of your adventure in two-track stereo, naturally. Clear sound with reduced noise enhances the most sophisticated movie work you can produce.
4K Time-lapse Capture
Time-lapse Capture lets you produce time-lapse movies easily by using high-quality 4K still images shot at designated intervals. Then Action Cam Movie Creator (v. 5.1 for Windows, v.3.1 for Mac) or Action Cam App (v. 2.0) simply transforms these images into an impressive time-lapse movie.
Highlight Movie Maker with face detection
Discover how easily built-in Highlight Movie Maker works with face detection for in-camera auto-editing. Highlight Movie Maker also supports a wider range of scenes-not just sports performance but also daily situations and travel-automatically selecting highlight points of footage to create a highlight movie, complete with background music. You can share your work immediately using a smartphone.
Manual control for sophisticated movie style
Explore sophisticated shooting features for thrilling action movies you'll be proud to share with family, friends and fans. Use advanced manual settings like white balance and AE shifting, and optimise brightness and hue to match images of other camcorders for easier movie editing. Show your skill and style as a director and action star.
Live Streaming via Ustream
Share ski runs, killer waves and wipeouts in real time. Stream scenes as they happen with high-quality picture and sound.
120fps at Full HD resolution for slo-mo video
See every detail of fast-moving action in smooth slow motion, thanks to 120-fps high frame rate recording at Full HD resolution.
Motion Shot LE
Capture an entire action sequence in a single frame. This feature creates a composite image of a subject in motion, with variable settings for different burst speeds, which are 10 fps, 5 fps and 2 fps.
Customise and build Action Cam for your needs
Get the right accessories to expand your shooting scenes. For example, choose new Finger Grip (AKA-FGP1) or MC Protector (AKA-MCP1) to support shooting and enhance high-quality results.
Finger Grip (AKA-FGP1)

Just attach and join Action Cam with Live-View Remote for composition check and shooting while walking.

MC Protector (AKA-MCP1)

Protects lens from dirt and scratches without supplied Underwater Housing. AR coating cuts reflections.
Recommended Accessories
action-camera-accessories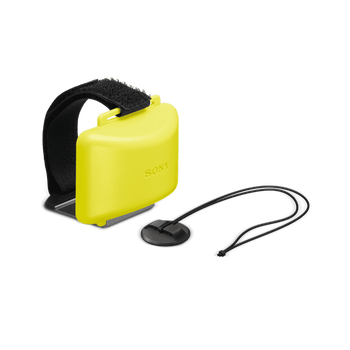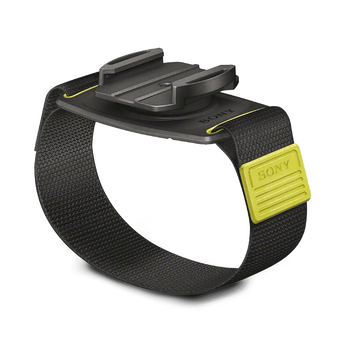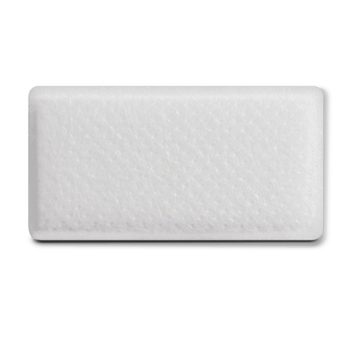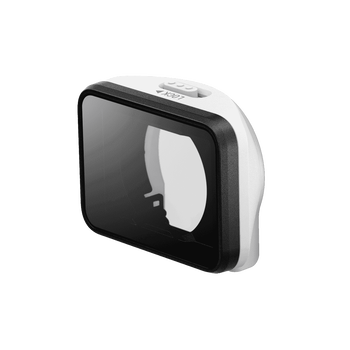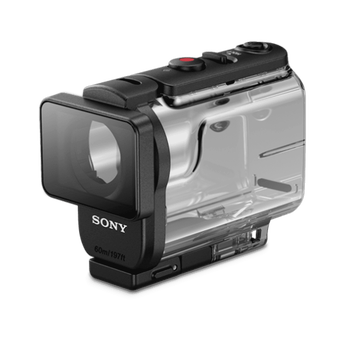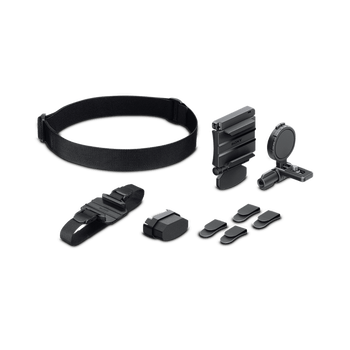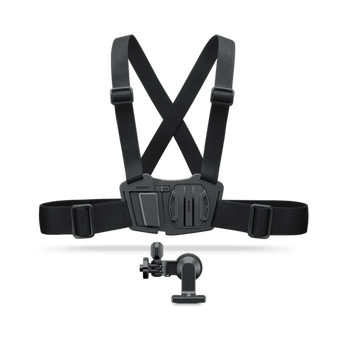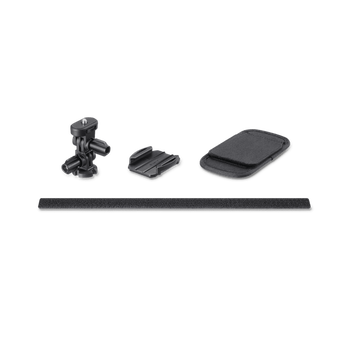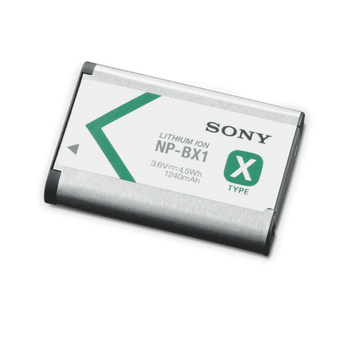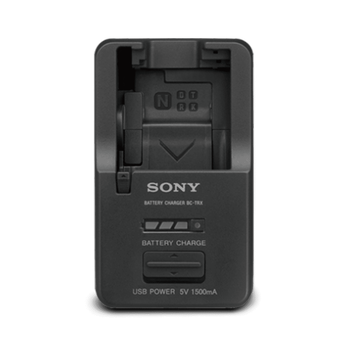 2. 3,840 x 2,160 pixels. Requires micro SDXC/SDHC memory card UHS-I U3 or higher for XAVC S 4K 100Mbps recording and micro SDXC/SDHC memory card Class 10 or higher for XAVC S 4K 60Mpbs and XAVC S HD 50Mbps recording.
3. Requires micro SDXC/SDHC memory card UHS-I U3 or higher for 4K 100Mbps recording and micro SDXC/SDHC memory card Class 10 or higher for 4K 60Mpbs and HD 50Mbps recording.
4. Not sold separately.
5. A successor application of PlayMemories Mobile™. Existing PlayMemories Mobile users can use this by updating PlayMemories Mobile. Learn more: https://imagingedge.sony.net/l/ie-mobile.html
6. See Details: https://support.d-imaging.sony.co.jp/www/download/apps/acmc/index.php
7. Action Cam App ver.2.0 or later.
8. Not available for XAVC S 4K, 24p and High speed recording
9. Recorded sound level is lower when using supplied Underwater Housing.
10. As for dustproof/shockproof performance, there is no guarantee that the camcorder will not becomescratched or dented.
Support
Warranty
When you purchase a Sony product, you have the peace of mind in knowing that your product is covered by Sony's Standard Warranty provided by Sony Australia Limited (for Australian purchases) and Sony New Zealand Limited (for New Zealand purchases)
This product is searchable
Search for this product by using any of the following codes or IDs

FDRX3000
4548736022034
FDR-X3000
FDR-X3000/WCE35