RX10 IV with 0.03s. AF/25x optical zoom
0.03-sec. AF speed and up to 24fps continuous shooting
ZEISS Vario-Sonnar T* 24-600mm F2.4-4 large-aperture zoom lens
Approx. 20.1 effective megapixel 1.0-type stacked CMOS sensor with DRAM chip
Details
https://store.sony.com.au/rx-series/DSCRX10M4.html
Product Actions
Request a price match*

Delivery
Low Stock
Limited quantity available
Shipping & Delivery: Timeframes shown are subject to change. Delivery cut-off times are based off AEST, and approximate business days. *Shipping defined as departure from warehouse
Request a Price Match
Request a price match, and if successful we'll respond soon.*
Make sure to create a Sony account and leave a phone number.
What can I request for a price match?
Your request may be eligible for price matching if it is:

An identical model
The product must be a matching brand, model number and colour to be eligible.

Available to purchase
We may match selected local retailers (including their online prices) once verified and item must in stock or pre-order online or in store.

Not shown on our exclusions list
Exclusions apply including, but not limited to, competitor's service prices, special or hourly sales, bonus buy offers.
See our full list of exclusions

A local retailer
The retailer must have a local business number (ABN/ACN or NZBN) and be registered for Goods and Services Tax ("GST").

Request a Price Match online or in-store
After reviewing the above criteria, follow the simple steps below:
Find a Qualifying Product
While online, find a qualifying product from a local retailer's website that would like to request a price match from. Make sure the product is identical to our product (model number and colour). The price must be current on the day of request and available to purchase at that price. The retailer must have a local business number (ABN or NZBN) and be registered for Goods and Services Tax ("GST").
Fill out the form to request a Price Match
On selected pages, fill out the form and submit your request. Note, some models are excluded. Please be prepared to direct our support staff to the ad or website that is displaying the current lower price you would like to match.
Should your price match request be successful, we will contact you and update your shopping cart. Make sure to create/sign into your account and add the product to cart to make this quicker.
Find a Qualifying Product
Find a qualifying product that you want Sony to price match from a local retailer. Make sure the product is identical to our product (model number and colour). The price must be current on the day of request and available to purchase at that price. The retailer must have a local business number (ABN or NZBN) and be registered for Goods and Services Tax ("GST").
Price Match In Store
Take your catalogue, flyer, or printed email into one of our Sony Stores to request a price match.
Price Match Details & Exclusions
If you have any questions, contact us here or simply submit a price match a request.
Update available

Imaging Edge Webcam lets you connect your Sony camera to your personal computer, and use the camera as a webcam with a livestreaming/web conferencing service.
Released: 20/08/2020
View Imaging Edge Webcam support site
Focus like lightning and zoom ahead
Experience the RX10 that elevates all-in-one camera capabilities and image quality to an all-time high.
Product Gallery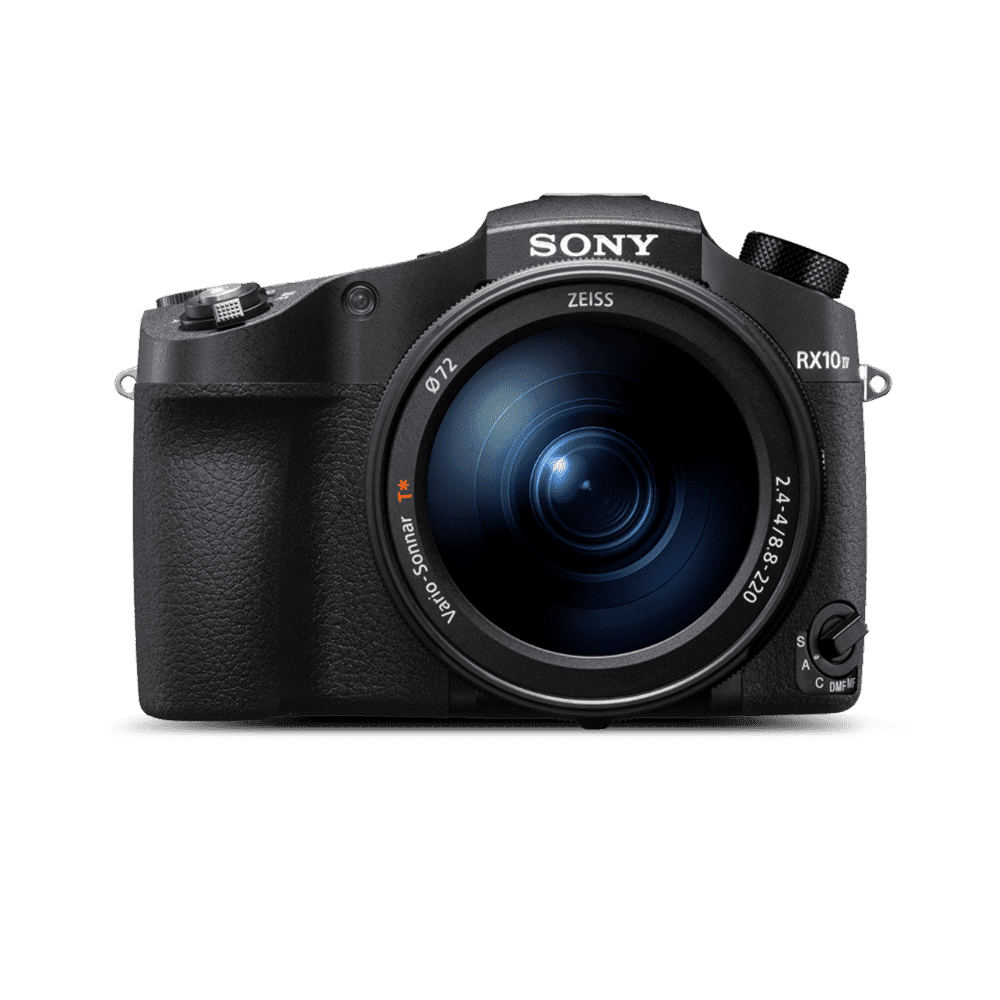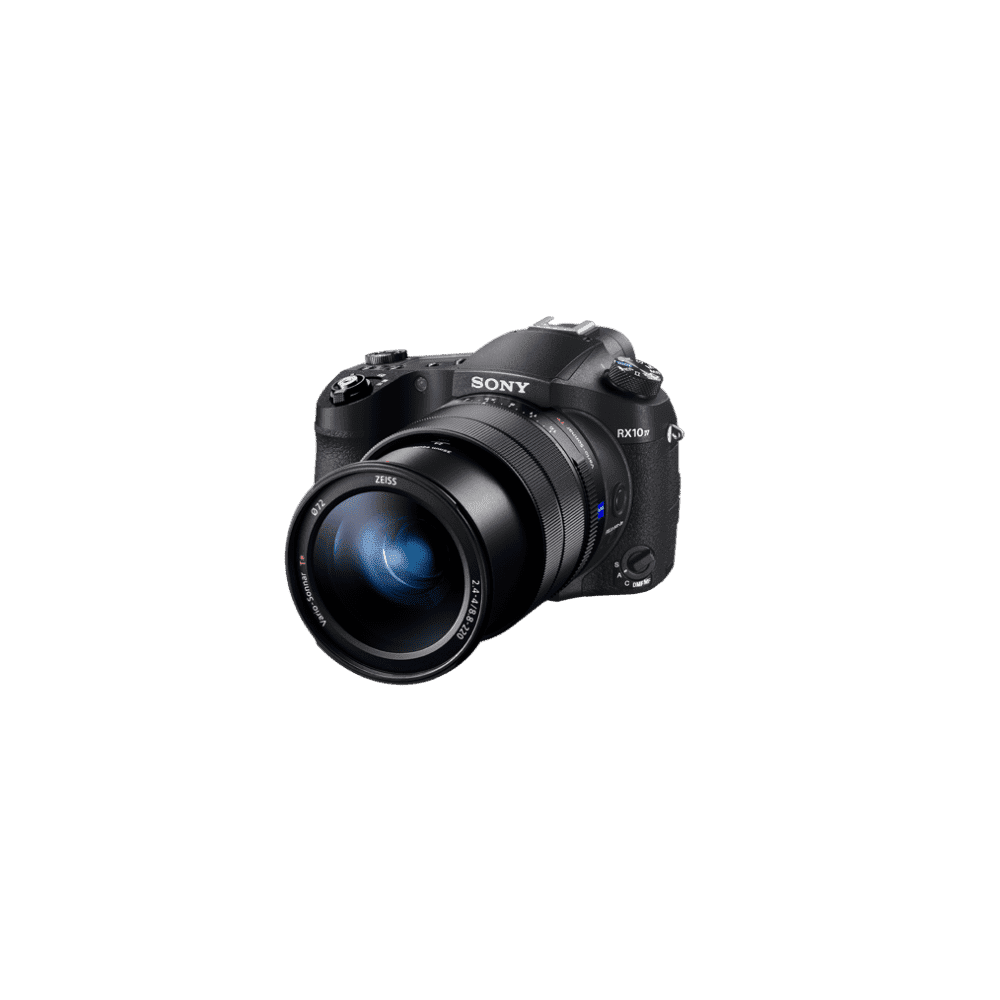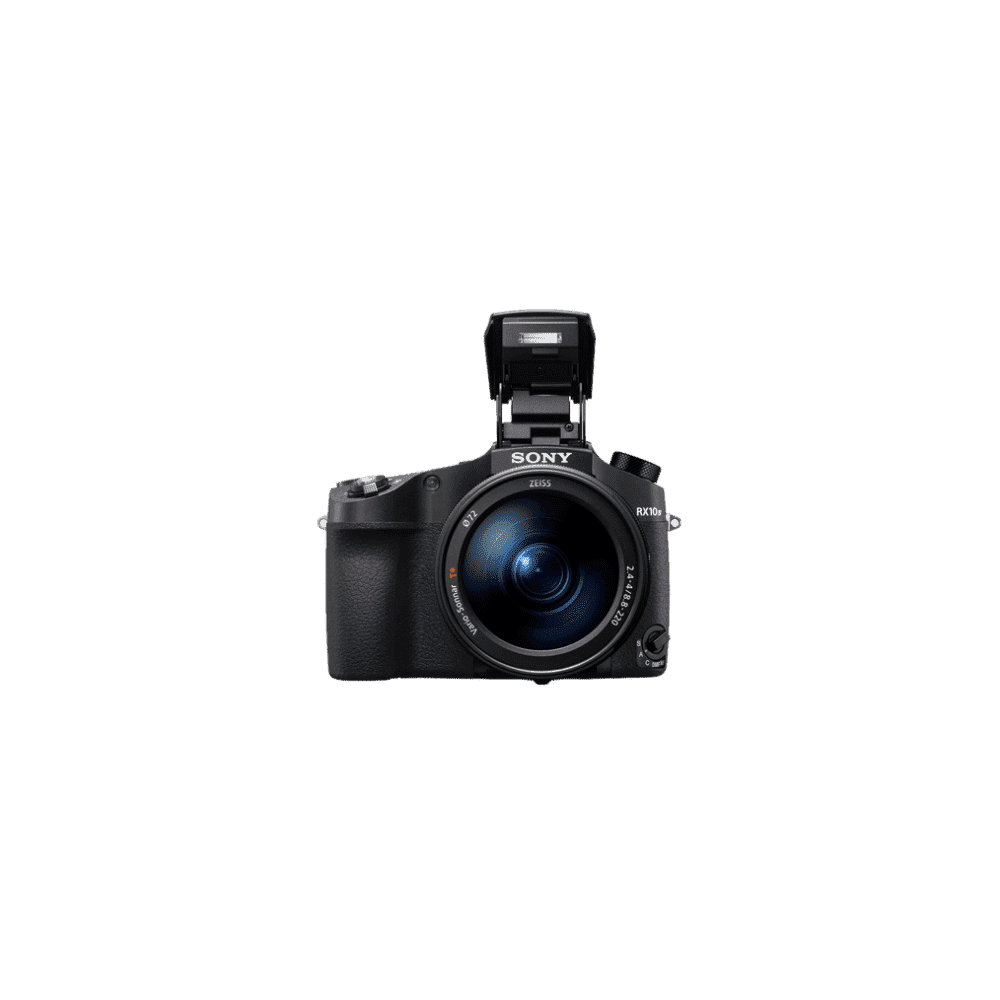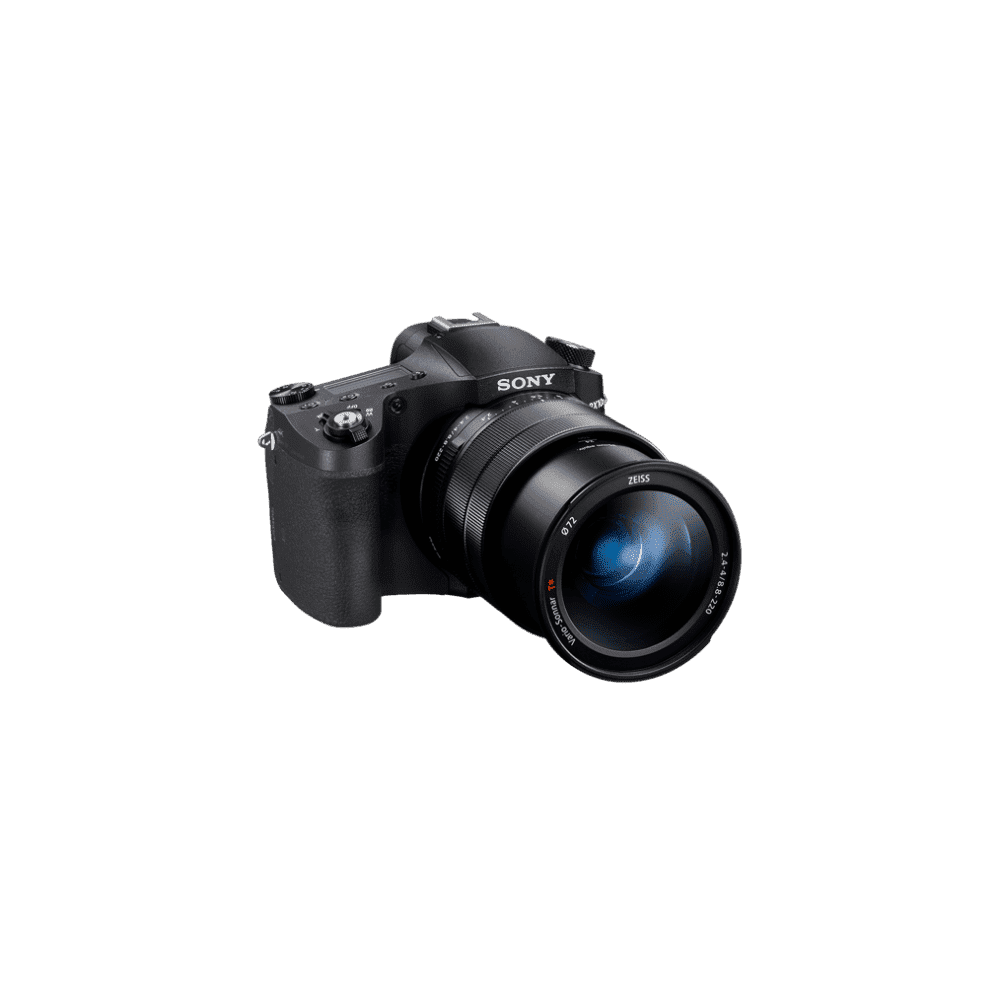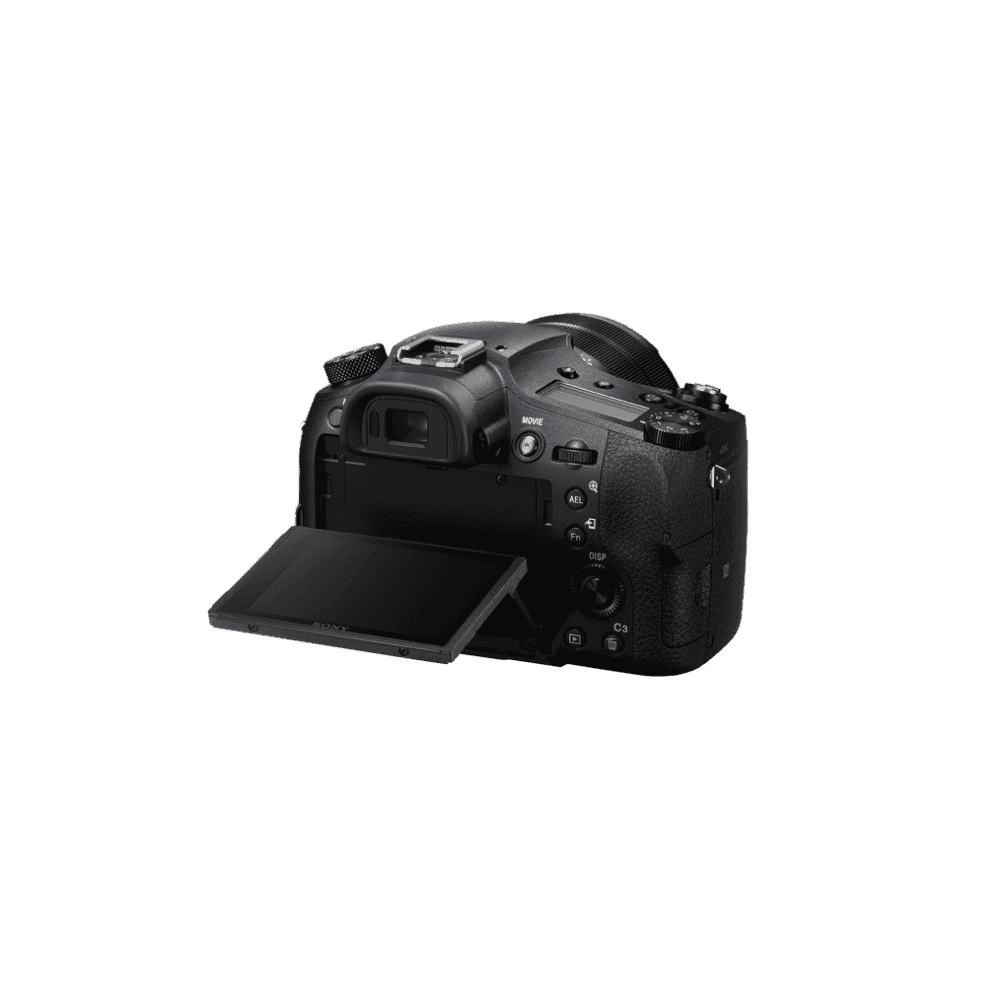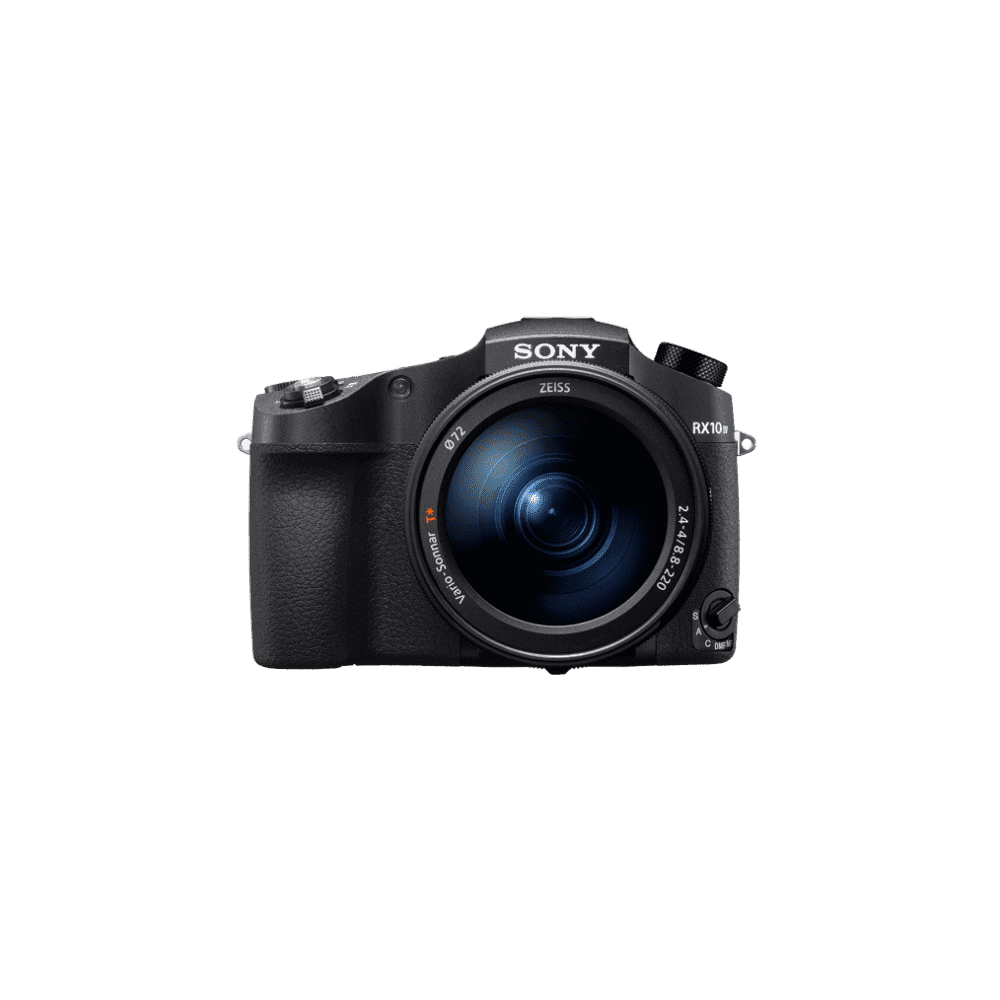 Image Gallery
Learn and be inspired while exploring our Image Gallery. Images are captured on Sony cameras and lenses.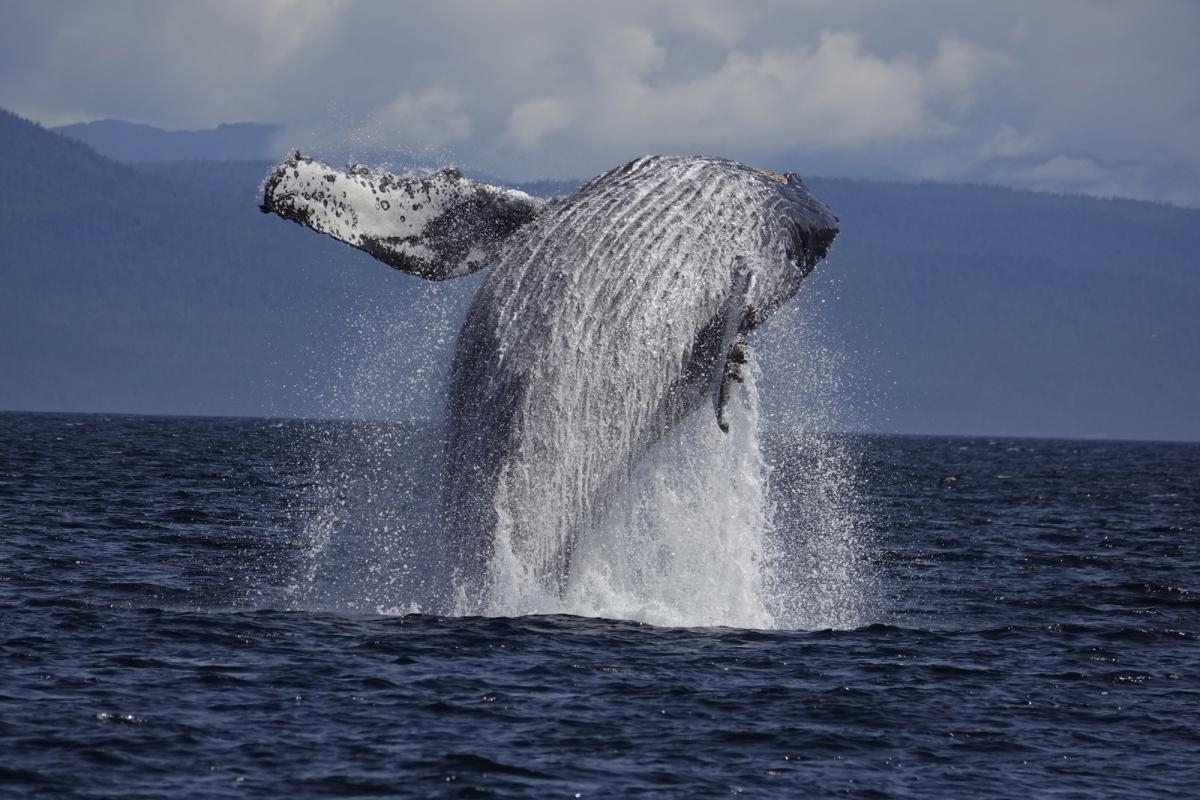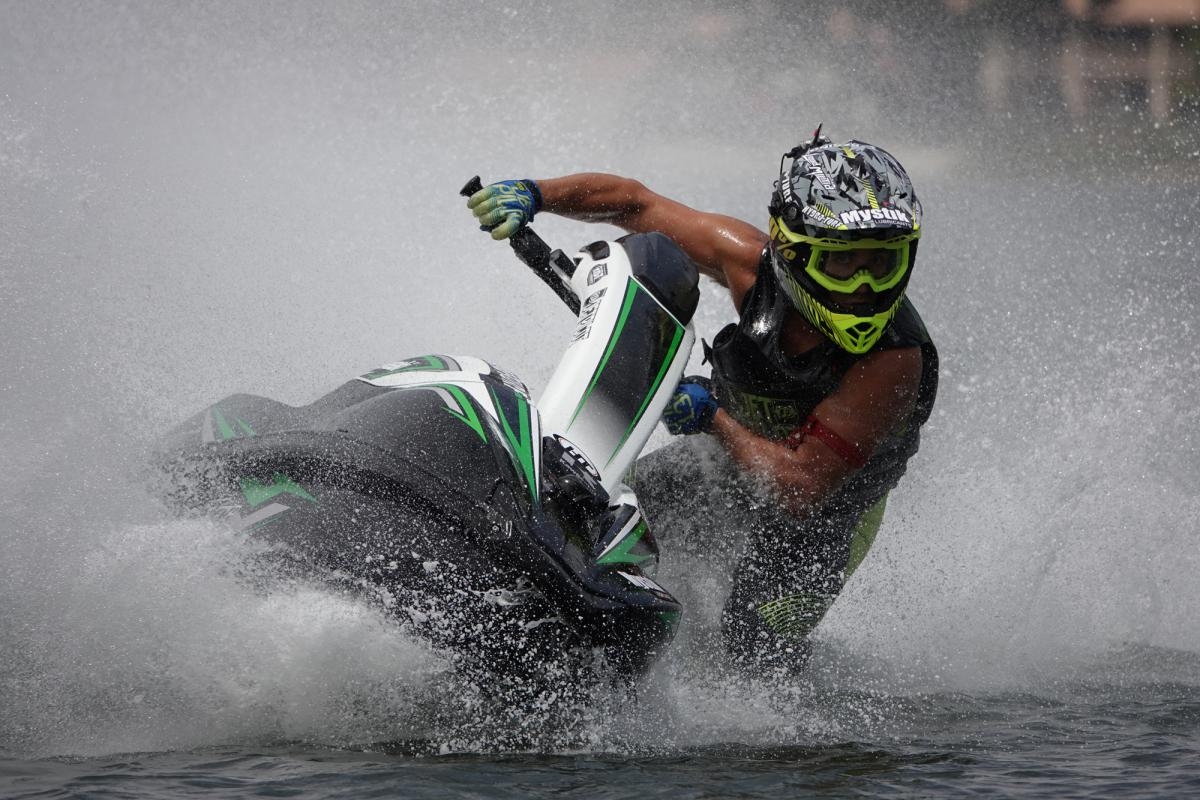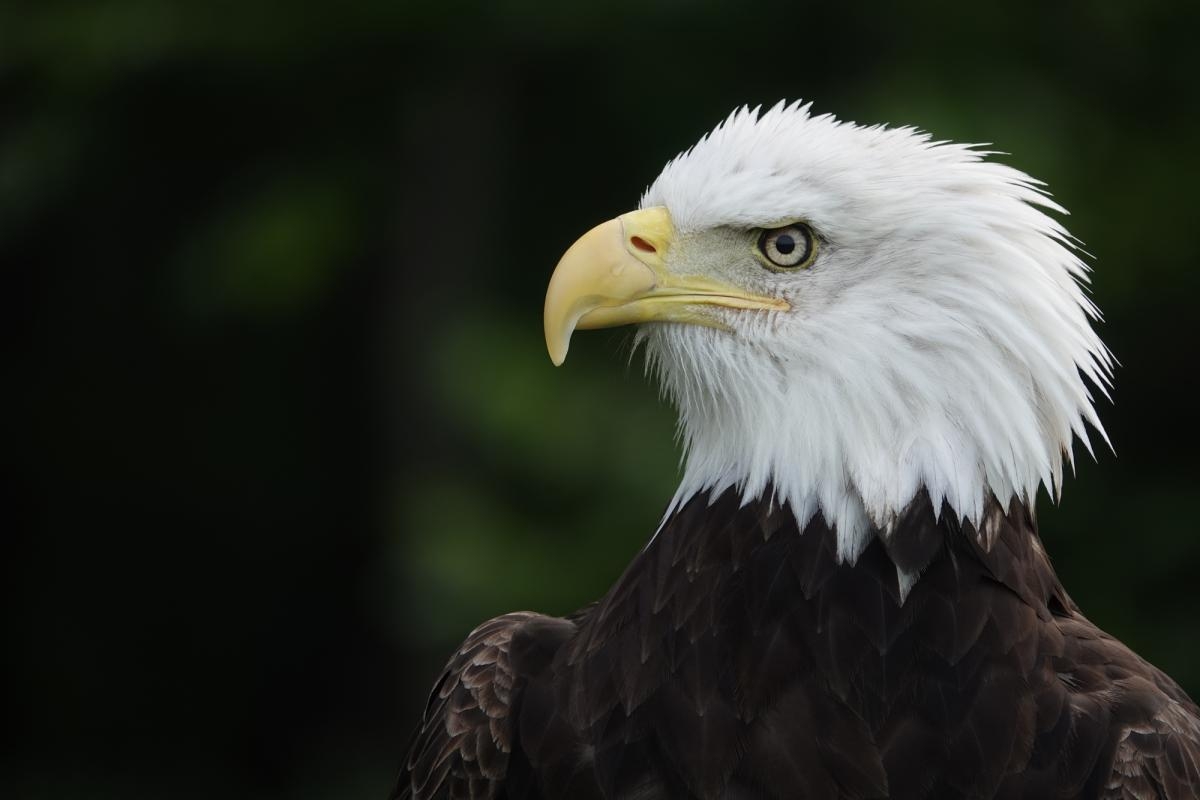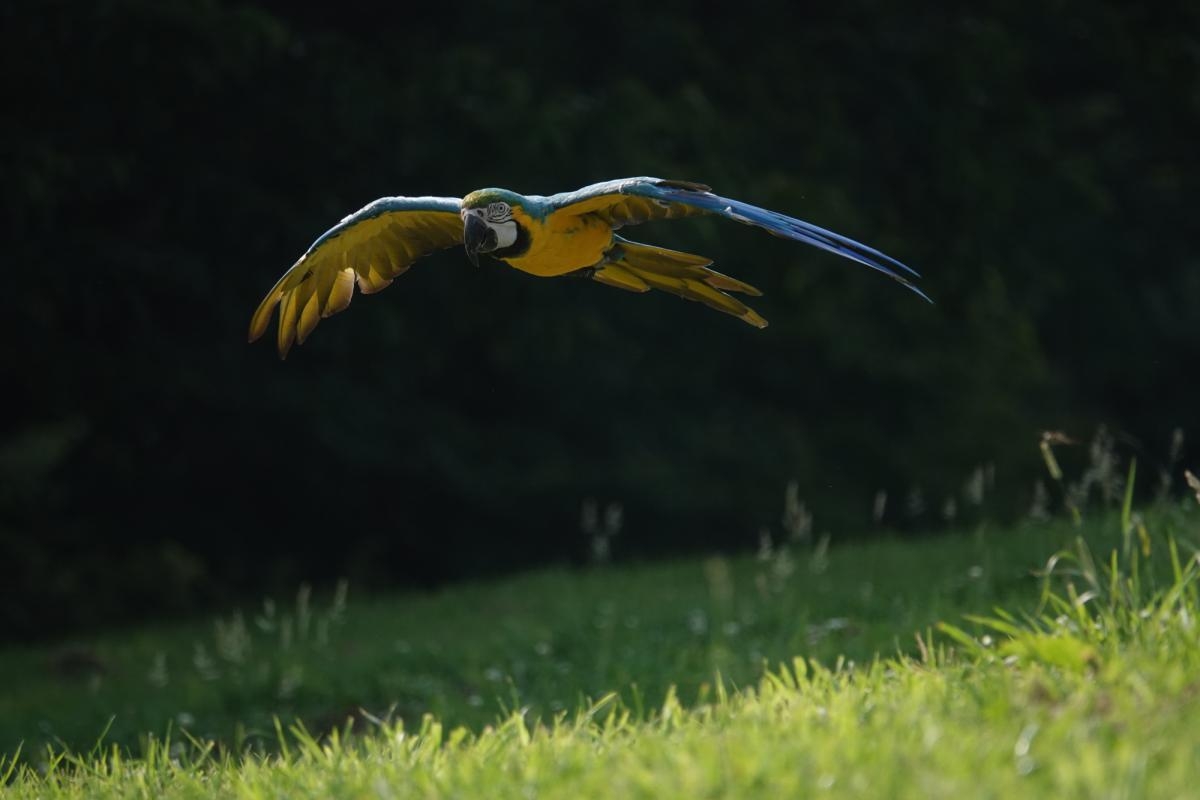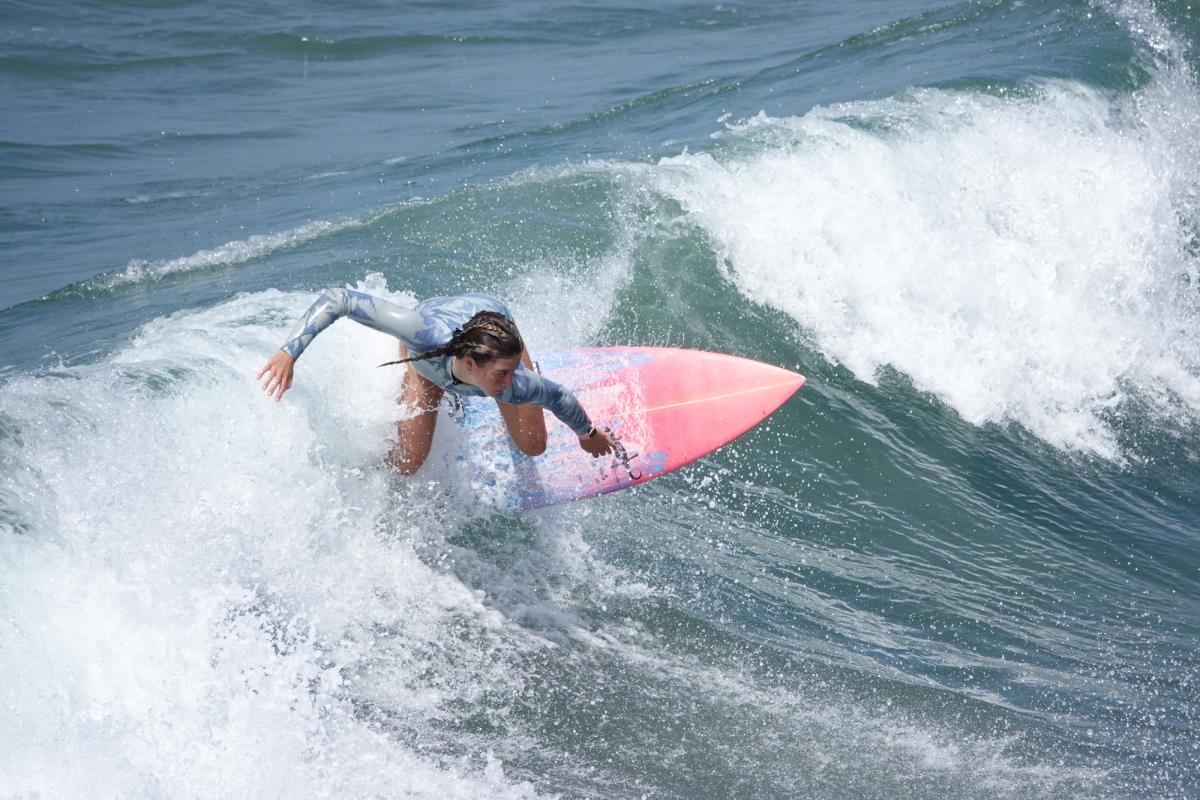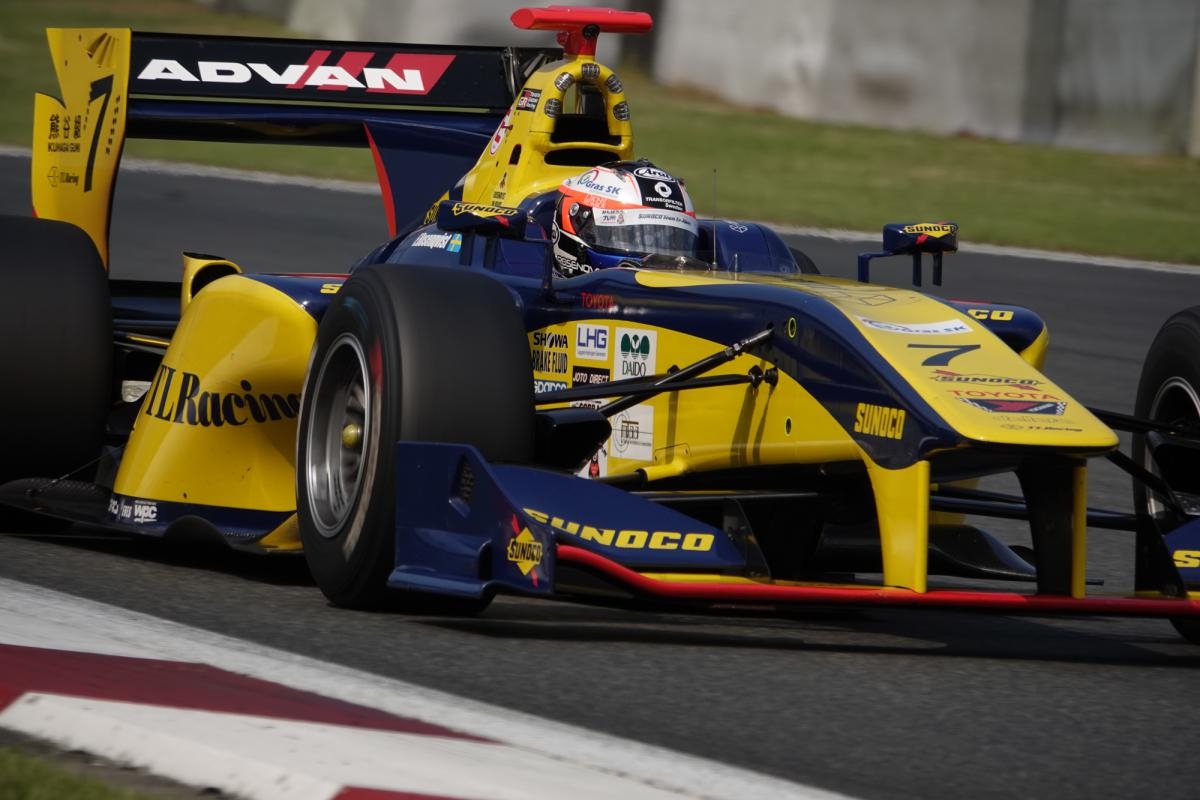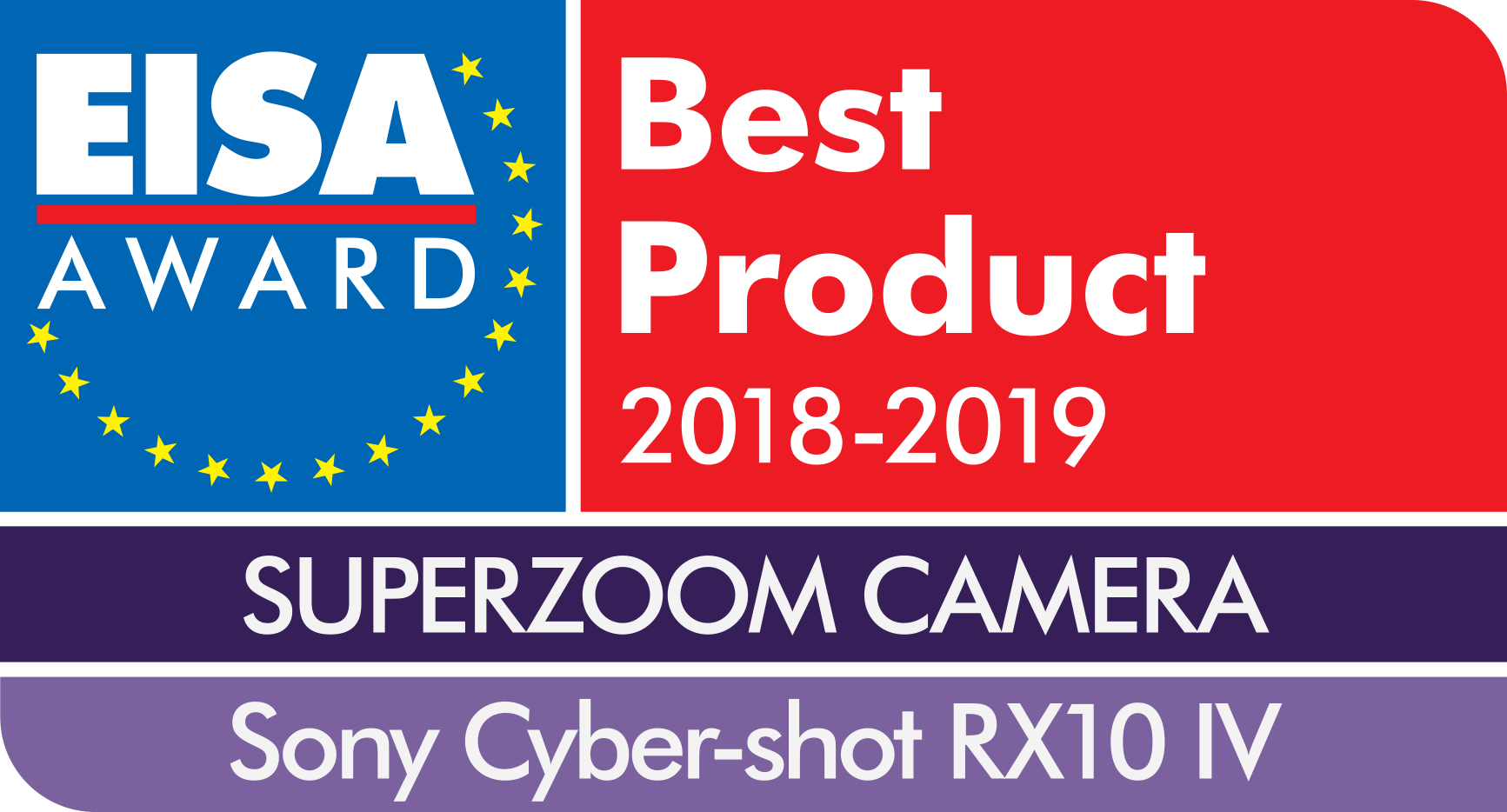 EISA Superzoom Camera 2018-2019
Sony's fourth-generation ultra-zoom camera, the RX10 IV combines a versatile 24-600mm equivalent f/2.4-4 ZEISS Vario-Sonnar T* lens with a large sensor: namely a 1in, 20.1-megapixel Exmor RS CMOS stacked image sensor. This combination allows the user to shoot sharp images across the entire zoom range from wide-angle to super-telephoto, without the need to change lenses.
EISA, 2018
Read Review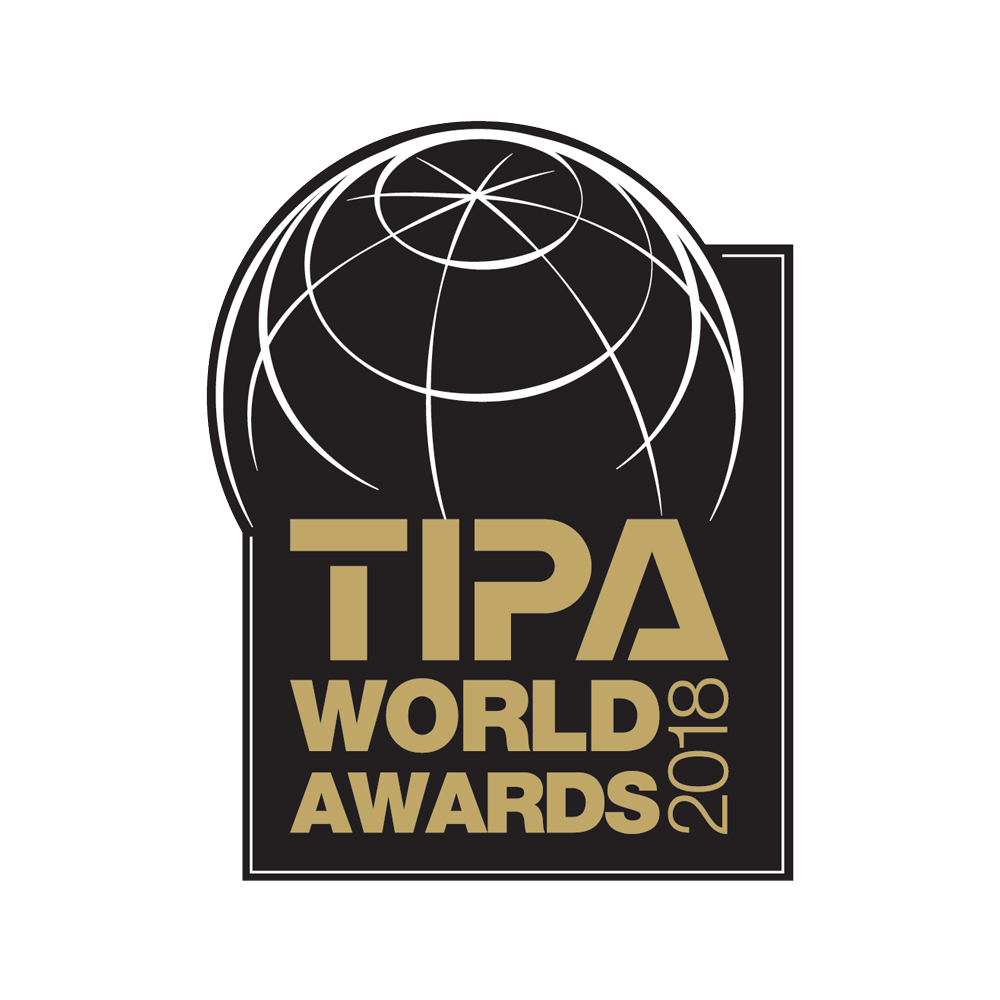 TIPA Best Superzoom Camera 2018
For on-the-go photographers who want to carry one body with an integral 25X zoom lens, the Sony RX10 IV is hard to beat. Packing a 24-600mm (35mm equivalent) Zeiss Vario-Sonnar T* lens - a 20.1MP 1.0-type stacked Exmor RS CMOS sensor and phase detection AF, the camera has built in Optical SteadyShot image stabilization for up to 4.5 EV shutter speed compensation equivalent.
TIPA, 2018
Read Review
Key Features
Optical SteadyShot
This optical image stabilisation technology developed by Sony is valuable for handheld still and movie shooting, especially in low light or at the ultra-telephoto end of the zoom range up to 600mm. This system is effectively equivalent to a 4.5-stop-faster shutter speed, and prevents camera blur to ensure visibly smoother, more stable results. [1] SteadyShot OFF [2] SteadyShot ON
Works with iMovie and Final Cut Pro X
This product is compatible with Final Cut Pro X and iMovie.
24-600mm F2.4-4 large-aperture optical zoom lens
This 25x optical zoom lens features remarkable 24-600mm extra-wide-angle-to-ultra-telephoto range plus macro capability, AA (advanced aspherical) and ED (Extra-low Dispersion) glass elements, ZEISS T* Coating, and large F2.4-4 aperture. These help the camera to provide high optical performance for high resolution and beautiful bokeh.
Exmor RS CMOS sensor for speed
315-point focal-plane phase-detection AF provides for extraordinarily fast, precise autofocusing and tracking. Furthermore, the 20.1 MP (effective) 1.0-type stacked CMOS image sensor with DRAM chip enables up to 960 fps super-slow-motion shooting and up to 1/32000 sec. super-high-speed anti-distortion shutter.
High-speed BIONZ X image processing engine
Achieving higher-speed processing performance than its predecessor, the new BIONZ X image processing engine is remarkably reliable at capturing fast-moving subjects and continuous shooting of up to 24fps. Its newly developed image-processing algorithm lets you capture high-quality images with less noise all across the sensitivity range while maintaining natural details.
Fast Hybrid AF moves farther ahead
For its RX10 series camera debut, Fast Hybrid AF is capable of lightning-fast 0.03-sec autofocusing response. This groundbreaking AF system seamlessly integrates the superlative speed and tracking of focal-plane phase-detection AF plus the high accuracy of contrast-detection AF, and boosts the camera's capabilities to focus, track and capture sharp, clear still images of subjects in all situations, even in the middle of fast, dynamic action.
Wide high-density 315-AF-point coverage
The world's most focal-plane phase-detection AF points (315) cover approx. 65% of the entire image area of the RX10 IV's new image sensor. This makes AF coverage widespread and dense enough to quickly capture subjects, such as small or fast-moving ones that are otherwise difficult to focus on, throughout the image area. [1] Phase-detection AF coverage (315 points) [2] Contrast-detection AF coverage (25 points)
Zoom Assist
When you lose track of a moving subject while framing (which often occurs in ultra-telephoto shooting), press and hold down the C (custom) button to which Zoom Assist is assigned to trigger Zoom Assist function's automatic zoom-out. Find and frame up the subject again, then release the button, and the camera automatically zooms back in to the original focal length, so you can resume shooting the subject. (Captions in the image- left: Find and re-frame subject, right: Successfully re-framed)
High resistance to dust and moisture
Dust-resistant, moisture-resistant sealant and construction of operating parts allow the camera to withstand rigorous shooting of outdoor nature, sports and wildlife in rugged environments under rainy, dusty, humid, and other difficult conditions.
4K movie recording / XAVC S format
The RX10 IV can condense about 1.7 times as much data as is required for 4K output into 4K movie recordings. Full pixel readout and no pixel binning reduces moire and jaggies. A front-end LSI lessens rolling shutter effect of fast movement. Support of the XAVC S format lets you record high-quality 4K and Full HD movies with minimal compression noise at maximum 100Mbps and 50Mbps rates.
Proxy data recording for easier, faster editing and sharing
While recording full-resolution 4K video, the RX10 IV can also capture a low-bitrate proxy file that makes editing faster, easier, and more efficient, particularly when using under-powered computers. Then, it's simple to substitute the proxy file with the full-resolution file to finalise the video. The proxy file also enables easier sharing of the file and online collaboration.
Professional-style movie functions
Picture Profile, S-Gamut/S-Log2/S-Log3, Gamma Display Assist, Zebra, HDMI Clearout, TC/UB, Rec Control, and Marker provided are compatible with movie functions found on pro equipment.
Super slow motion up to 40x slower than natural motion
The stacked CMOS sensor enables shooting at an extra-high frame rate up to 960fps (40x slower than natural motion) for extended maximum durations (up to 4 seconds in Quality Priority mode and up to 7 seconds in Shoot Time Priority mode) all the way up to ultra-telephoto range. As a result, you can capture exceptionally clear, smooth close-ups of faraway action in super slow motion detail.
Focus Area Registration
Customise a button by assigning it to a frequently used focus area setting, then instantly recall that setting whenever you like. This can be handy if an ideal focus point frequently changes, for example, between strokes in a tennis match. Focus point as well as focus area can be set as desired for optimal focus performance for the scene being photographed.
Continuous shooting capability expanded
The powerful combination of the Exmor RS 1.0-type image sensor and the BIONZ X image processing engine enables continuous shooting with AF/AE tracking at up to approx. 24fps for up to 249 frames at a time. Decisive moments of even fast-moving action can assuredly be captured as a result.
Silent shooting for sensitive situations
At performances, when close to wildlife, and in other noise-sensitive situations, you can shoot in silence, even during continuous shooting, by muting the camera's shutter sound with a couple of simple settings ("Shutter type: Electronic" and "Audio signals: Off").
Anti-distortion shutter for fast-moving subjects
Fast data readout from the Exmor RS image sensor noticeably reduces distortion in images of fast-moving subjects such as the kicking of a ball. The anti-distortion electronic shutter achieves shutter speeds as fast as 1/32000 second. [1] Conventional electronic shutter[2] RX10 IV electronic shutter
Shooting movies with Fast Hybrid AF
When shooting movies, this advanced two-times-faster AF system makes focusing smoother and simpler, and enables the same wide-ranging use of phase-detection AF as when shooting still images. Drive speed / AF tracking settings can be made to express focus in creative ways. For example, by shooting at the low end of the AF speed range, you can achieve distinctive slow focus effects.
Enhanced Eye AF
Eye AF can capture intriguing facial expressions with highly precise eye detection that has been enhanced to automatically focus and track focus on a subject's eye, even as the face moves or turns to a 3/4 view. This capability extends your freedom to frame a great shot.
AF streamlines focus operation
Faster autofocusing relies on smart functions including Focus Range Limiter which allows you to restrict focus to subjects that are 3m or farther away; AF-ON setting which lets you trip the shutter without the lengthier half-press focus sequence; and AF-A mode which automatically switches between AF-S (Single AF) and AF-C (Continuous AF) modes, according to changes in subject motion.
Recall Custom Setting during Hold
Memorised exposure settings (shutter speed, aperture, AF area, etc.) can be assigned to custom buttons for temporary recall while the button is held. For example, if you shoot sports in a stadium, you might want to quickly capture a shot of the scoreboard, requiring a temporary change in exposure, and then go back to the action.
Convenient tiltable LCD and top display panel
For clearer viewing and focusing, the built-in LCD monitor's 1440K-dot resolution surpasses that of the predecessor of the RX10 IV. Furthermore, this screen tilts up to approximately 109º upward and 41º downward, making shots even easier to monitor from various positions while recording. When you use a viewfinder in other shooting situations, a display panel on top of the camera makes it easy to check key settings at a glance without moving the camera.
High-density Tracking AF Technology
Tracking performance is highly reliable, as the RX10 IV is the first Cyber-shot camera with High-density Tracking AF Technology that activates AF points to cover the area around a subject with outstanding precision and stability. [1] AF points that appear on actual screen [2] AF algorithm (not shown on actual screen)
Easy, natural Touch Pad and Touch Focus
With Touch Pad function, you can shift focus simply by sliding your finger across the LCD screen from one area to another, while you look at the viewfinder. Whether you make the shift according to finger motion distance (relative position) or the area of the frame that you touch on the screen (absolute position), shifting is smooth and easy. For Touch Focus, simply touch the LCD at the point of the image that you want to focus on.
Capture stills from movies
You can select a decisive moment from a movie recording and save it as a picture, in the form of a highly detailed 8-megapixel still image file from a 4K movie. From Full HD footage, you can create a 2-megapixel still image file.
Enhanced peaking function
The accuracy of the peaking function, which emphasises contours of the focused region in a specified colour when shooting in manual focus or direct manual focus, has been improved to make intricate focusing during macro shooting, etc. even easier.
My Menu your way
With My Menu, you can register menu items for instant recall and customise menus. You can also make button assignments for up to 30 functions to retool the camera interface for your shooting preferences.
Location Information Link via Bluetooth
Location Information Link makes the most of RX10 IV capabilities. The camera can be paired with PlayMemories Mobile app installed on a compatible mobile phone or tablet device to acquire location data, record it on still images, and correct camera date/time and location settings. PlayMemories Home application can be used on a personal computer to organise imported still images on a map.
Remote Camera Control
Download and install a Remote Camera Control application on a computer in order to change camera settings, shoot images, and otherwise operate the camera from the computer via USB connection of the camera to the computer.The image data recorded on the camera will be stored directly.
One-touch remote/ One-touch sharing
One-touch remote makes your smartphone or tablet a viewfinder/remote control. One-touch sharing transfers photos/videos to your device for SNS sharing. Just install a PlayMemories Mobile app via Wi-Fi to your NFC-enabled Android device, then touch the device to the camera to connect them. No NFC? No problem, as new QR code compatibility can also pair the devices.
Capture One Express (for Sony)
Capture One Express (for Sony) is one of the world's best RAW converters for rendering colours and details with incredible precision. The product contains flexible digital asset management, all essential adjustment tools and fast, responsive performance in one customisable integrated solution. * Please contact Phase One regarding all inquiries as to usage and support including functional compatibility of Capture One Express (for Sony).
Specifications
Image Sensor
Number of Pixels (Effective)

Approx. 20.1 Megapixels

Sensor Effective Pixels

21MP

Sensor Type

1.0-type (13.2mm x 8.8mm) Exmor RS CMOS sensor, aspect ratio 3:2
Screen
Adjustable Angle

Up by approx. 109degrees, down by approx. 41degrees

Display Panel

Yes

Display Selector (Finder/Lcd)

Auto/EVF(Manual)/Monitor(Manual)

MS Assist Magnification

5.3x,10.7x

Screen Type

7.5cm(3.0type)(4:3) / 1,440,000 dots / Xtra Fine / TFT LCD
Lens
Clear Image Zoom

20M Approx. 50x / 10M Approx. 70x / 5M Approx. 100x / VGA Approx. 380x

Clear Image Zoom Movie Movie

4K: Approx. 37.5x;HD: Approx. 50x

Digital Zoom (Movie)

Digital Zoom Approx.100x

Digital Zoom (Still Image)

20M Approx.100x / 10M Approx.140x / 5M Approx.200x / VGA Approx.380x

Filter Diameter

72mm

F-number (Maximum Aperture)

F2.4(W)-4.0(T)

Focal length

f=8.8-220mm;Still Image3:2 f=24-600mm;Still Image4:3 f=27-650mm;Still Image16:9 f=26-630mm;Still Image1:1 f=31-760mm

Focus Range (From the Front to the Lens)

AF (W: Approx. 3cm (0.10 ft.) to infinity, T: Approx.72cm (2.36 ft.) to infinity, f=250mm (35mm format equivalent): Approx. 140cm (4.59ft.) to infinity),\nFocus range from the image sensor: AF (W: Approx. 18cm (0.59 ft.) to infinity, T: Approx. 92cm (3.02 ft.) to infinity, f=250mm (35mm format equivalent): Approx. 157cm (5.16ft.) to infinity)

Lens type

ZEISS Vario-Sonnar T* Lens, 18 elements in 13 groups (6 aspheric elements including AA lens)

ND-filter

-
Camera
Aperture

iAuto(F2.4/F11) / Program Auto(F2.4/F16) / Manual(F2.4/F16) / Shutter Priority(F2.4/F11) / Aperture Priority(F2.4/F16)

Bracketing

Yes

Built-in Flash Range

ISO Auto: Approx.1.0m to 10.8m (3.28 ft. to 35.43 ft.) (W) / Approx. 1.0m to 6.5m (3.28 ft. to 21.33 ft.) (T), ISO12800: up to Approx. 20.8m (68.24 ft.) (W) / Approx. 12.8m (41.99 ft.) (T)

Continuous Shooting Speed (Maximum) (Maximum Number of Recording Pixels)

Continuous Shooting Hi: approx. 24 fps, Continuous Shooting Mid: approx. 10 fps, Continuous Shooting Low: approx. 3.5 fps

Creative Style

Standard, Vivid, Neutral, Clear, Deep, Light, Portrait, Landscape, Sunset, Night Scene, Autumn Leaves, Black & White, Sepia, Style Box

Focus Type

Single;Continuous shooting(Hi/Mid/Lo);Self-timer;Self-timer(cont.);Cont.-bracketing;Single-bracketing;White balance bracketing;DRO bracketing

Dynamic Range Functions

Off, Dynamic Range Optimizer (Auto/Level 1-5), Auto High Dynamic Range(Auto Exposure Difference, Exposure difference Level (1.0-6.0EV, 1.0EV step))

Electronic Shutter

iAuto(4\-1/32000) / Program Auto(30\-1/32000.) / Manual Exposure(30\-1/32000.) / Aperture Priority(30\-1/32000) / Shutter Priority(30\-1/32000)

Exposure Compensation

+/- 3.0EV, 1/3EV step

Flash Mode

Built-in, manual pop-up

Focus Area

Wide (315 points (phase-detection AF), 25 points(contrast-detection AF));Center;Flexible Spot (S/M/L);Expanded Flexible Spot;Lock on AF(Wide/Center/Flexible Spot(S/M/L)/Expanded Flexible Spot)

Focus Mode

Single-shot AF;Automatic AF;Continuous AF;DMF;Manual Focus

Focus Type

Fast Hybrid AF(phase-detection AF/contrast-detection AF)

Image Control

Contrast;Saturation;Sharpness;Creative Style;Color Space(sRGB / Adobe RGB);Quality(RAW / RAW&JPEG / Extra fine / Fine / Standard)

Image Processor

Yes (BIONZ X)

ISO Sensitivity (Movie)

Auto:(ISO100Level-ISO12800Level, selectable with upper / lower limit), 100/125/160/200/250/320/400/500/640/800/1000/1250/1600/2000/2500/3200/4000/5000/6400/8000/10000/12800

ISO Sensitivity (Still Image)

Auto(ISO100-12800, selectable with upper / lower limit),100/125/160/200/250/320/400/500/640/800/1000/1250/1600/2000/2500/3200/4000/5000/6400/8000/10000/12800 (Extendable to ISO64/80),Multi-Frame NR:Auto(ISO100-12800),100/ 200/400/800/1600/3200/6400/12800/25600

Light Metering Mode

Multi Pattern;Center Weighted;Spot(Standard/Large);Entire Screen Avg;Highlight

LOCK ON AF

Yes

Minimum Illumination (Movie)

Auto:2.4lux(Shutter Speed 1/30\)

Noise Reduction

Long exposure NR:On/Off, available of shutter speeds longer than 1/3 sec.;High ISO NR:Normal/Low/Off;Multi Frame NR: Auto, ISO100-25600

Number of Recognised Scenes

Still Image:Superior Auto: 44 / iAuto: 33;44

Panorama (Shooting)

Sweep Panorama

Picture Effect

Still Image:Toy camera;Pop Color;Posterization;Retro Photo;Soft High-key;Partial Color;High Contrast Mono.;Soft Focus;HDR Painting;Richtone Monochrome;Miniature;Watercolor;Illustration;Movie:Toy camera;Pop Color;Posterization;Retro Photo;Soft High-key;Partial Color;High Contrast Mono.

Picture Profile

off/PP1-PP9(Black Level, Gamma(Movie, Still, Cine1-2, ITU709, ITU709 [800%], S-Log2, S-Log3), Black Gamma, Knee, Color Mode, Saturation, Color Phase, Color Depth, Detail, Copy, Reset)

Scene Selection

Portrait;Sports Action;Macro;Landscape;Sunset;Night Scene;Handheld Twilight;Night Portrait;Anti Motion Blur

Self-Timer

10sec. / 5sec. / 2sec. / 3 or 5 consecutive shots with 10sec. 5sec. or 2sec. delay selectable / Bracketing shots with 10sec. 5sec. or 2sec. delay selectable

Shooting Mode

AUTO(Intelligent Auto/Superior Auto);Program Auto;Aperture Priority;Shutter Speed Priority;Manual Exposure;MR(Memory Recall) [body 3 sets / memory card 4 sets];Movie Mode(Program Auto, Aperture Priority, Shutter Speed Priority, Manual Exposure);HFR Mode(Program Auto, Aperture Priority, Shutter Speed Priority, Manual Exposure);Panorama;Scene Selection

Shutter Speed

iAuto(4\-1/2000*) / Program Auto(30\-1/2000*) / Manual Exposure(Bulb, 30\-1/2000*) / Aperture Priority(30\-1/2000*) / Shutter Priority(30\-1/2000*);*At F8 or greater aperture value. Fastest limit at F2.4 is 1/1000.

Steadyshot

Optical;Yes (Intelligent Active Mode, Optical type with electronic compensation, Anti Rolling type)

WB Micro Adjustment

Yes<lt/>G7 to M7,57-step<gt/><lt/>A7 to B7,29-step<gt/>

White Balance Modes

Auto;Daylight;Shade;Cloudy;Incandescent;Fluor.: Warm White;Fluor.: Cool White;Fluor.: Day White;Fluor.: Daylight;Flash;C.Temp./Filter;Custom
Flash
AF Illuminator

Auto / Off

External Flash Mode

Sony a System Flash compatible with Multi Interface Shoe, attach the optional shoe adaptor for flash compatible with Auto-lock accessory shoe

Flash Type

Auto / Flash On / Slow Synchro / Rear Sync. / Flash Off /;Wireless(with optional compatible flash)
Interface
Bluetooth

Yes (Bluetooth Standard Ver. 4.1 (2.4GHz band))

Input and Output Terminals

Multi/Micro USB Terminal, Hi-Speed USB (USB2.0), Micro HDMI,Microphone(3.5 mm Stereo minijack), Multi Interface Shoe, Headphones

Interface

-

NFC

NFC forum Type 3 Tag compatible, One-touch remote, One-touch sharing

WI-FI

Yes(IEEE802.11b/g/n(2.4GHz band))
Playback
4K Image Output

Yes

Operating Temperature

0 degrees C. - +40 degrees C. / 32 degrees F. - 104 degrees F.

Playback Functions

BRAVIA Sync(Control for HDMI);9/25-frame index view;Auto Orientation;Slide Show;Forward/Rewind (Movie);Delete;Protect;Motion Shot Video;Photo Capture;Automatic Image Rotation;Cont Shoot Grouping

PlayMemories Camera Apps

-

Shooting Functions

Eye AF;Face Detection;Face Registration;Still Image Recording (during movie recording);Smile shutter;Grid Line;Quick Navi;Digital Level Gauge (pitch and roll);WB Bracket;DRO Bracketing;MF Assist;Peaking;Zebra;Marker Display;Audio Level Display;Audio Out Timing;Step Zoom/Quick Zoom;TC/UB;Photographer Name & Copyright;ISO Auto Minimum Shutter Speed;PC Remote Controll;Zoom Assist;Focus Hold;Gamma Disp. Assist;[Mov]AF Track Sensitivity;[Mov]AF Drive Speed;Set File Name;Focus Range Limiter

Triluminos Color Color

Yes
Power
Battery Life (CIPA, Still Images)

Monitor:Approx. 400 / Approx. 200min., ViewFinder:Approx. 370 / Approx. 185min.

Battery Life Movies (actual shooting)

Monitor:Approx. 75min., ViewFinder:Approx. 75min.

Battery Life Movies (continuous shooting)

Monitor:Approx. 135min., ViewFinder:Approx. 135min.

Power Consumption (Camera Mode)

Approx. 2.2W with LCD monitor and approx. 2.4W with viewfinder

Power source

DC7.2V(supplied battely) / DC5.0V(supplied AC Adoptor)

USB Charge/USB Power Supply

Yes (Shooting, Playback)
Print
Print

Exif Print;PRINT Image Matching (PIM3)
Recording
Recording Format

sRGB, Adobe RGB

Compatible Recording Media

Memory Stick Duo;Memory Stick PRO Duo;Memory Stick PRO Duo(High Speed);Memory Stick PROHG Duo;Memory Stick Micro;Memory Stick Micro (Mark2);SD Memory Card;SDHC Memory Card(UHS-I);SDXC Memory Card(UHS-I);microSD Memory Card;microSDHC Memory Card;microSDXC Memory Card

DCF DPOF

DCF/DPOF/EXIF/MPF

Input and Output Terminals

<lt/>Recording<gt/>NTSC/PAL Selector: [PAL] mode \nXAVC S HD:50p 50M(1,920x1,080/250fps), 50p 50M(1,920x1,080/500fps), 50p 50M(1,920x1,080/1000fps) / 25p 50M(1,920x1,080/250fps), 25p 50M(1,920x1,080/500fps), 25p 50M(1,920x1,080/1000fps), NTSC/PAL Selector: [NTSC] mode \nXAVC S HD:60p 50M(1,920x1,080/240fps), 60p 50M(1,920x1,080/480fps), 60p 50M(1,920x1,080/960fps) / 30p 50M(1,920x1,080/240fps), 30p 50M(1,920x1,080/480fps), 30p 50M(1,920x1,080/960fps) / 24p 50M(1,920x1,080/240fps), 24p 50M(1,920x1,080/480fps), 24p 50M(1,920x1,080/960fps)<lt/>Sensor Readout\nNumber of effective pixels<gt/>Quality Priority:240fps/250fps(1,824x1,026),480fps/500fps(1,824x616),960fps/1000fps(1,244x420)/Shoot Time Priority:240fps/250fps(1,824x616),480fps/500fps(1,292x436),960fps/1000fps(912x308)

Recording Proxy

Yes

Recording Format

Still Image:JPEG(DCF Ver.2.0,Exif Ver.2.31,MPF Baseline compliant), RAW (Sony ARW 2.3 format);XAVC S;AVCHD format Ver.2.0 compatible

Recording Format

XAVC S:LPCM 2ch;AVCHD:Dolby Digital(AC-3) 2ch(Dolby Digital Stereo Creator)

Number of Recording Pixels (Image Size)

Still Image:3:2mode:20M(5,472x3,648) / 10M(3,888x2,592) / 5M(2,736x1,824),4:3mode:18M(4,864x3,648) / 10M(3,648x2,736) / 5M(2,592x1,944) / VGA,16:9mode:17M(5,472x3,080) / 7.5M(3,648x2,056) / 4.2M(2,720x1,528),1:1mode:13M(3,648x3,648) / 6.5M(2,544x2,544) / 3.7M(1,920x1;16:9mode:17M(5,472x3,080) / 7.5M(3,648x2,056) / 4.2M(2,720x1,528)

Recorded Pixels IS Movie

16:9mode:17M(5,472x3,080) / 7.5M(3,648x2,056) / 4.2M(2,720x1,528)
Viewfinder
Brightness Control

Manual(5 steps) / Sunny Weather

Dioptre Adjustment

-4.0 to +3.0m<sup>-1</sup>

Eye Point

Approx.23mm from the eyepiece, 21.5mm from the eyepiece frame at -1m<lt/>style name=\sup\<gt/>-1<lt/>/style<gt/>(diopter) (CIPA standard)

Field Coverage

100%

Magnification

Approx. 0.70x with 50mm lens at infinity, -1m<lt/>style name=\sup\<gt/>-1<lt/>/style<gt/>(diopter) (35mm equiv.)

Screen Type/Number of Dots

0.39-type electronic viewfinder(XGA OLED), 2,359,296dots
Size and Weight
Weight

Approx. 1095g (2lb 6.7oz.)(Battery and SDXC Card are included) / Approx. 1050g (2lb 5.1oz.)(Body Only)
Recommended Accessories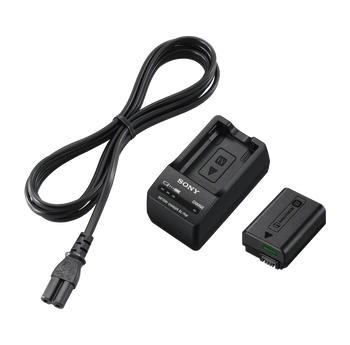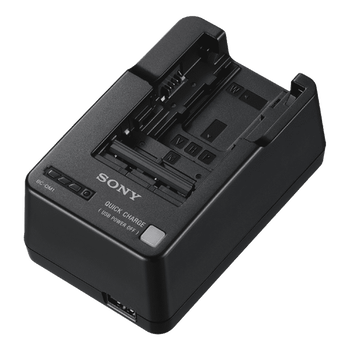 Support
Warranty
When you purchase a Sony product, you have the peace of mind in knowing that your product is covered by Sony's Standard Warranty provided by Sony Australia Limited (for Australian purchases) and Sony New Zealand Limited (for New Zealand purchases)
This product is searchable
Search for this product by using any of the following codes or IDs

DSCRX10M4
4548736141360
WW173777
DSC-RX10M4 AU2