UWP-D digital audio processing for high quality sound
The UWP-D Series wireless microphone systems uses Sony Digital Audio Processing to improve sound quality and transient response performance compared to conventional analogue wireless systems. It provides superb transient response performance. Analogue companding systems cannot accurately reproduce sounds such as a bell, tee shot or handclap, but Sony Digital Audio Processing reproduces them faithfully.
Features
The demand for high quality audio is increasing as high resolution content becomes prevalent in the video production industry. Today's content creators are faced with the challenge of capturing high-quality audio quickly, reliably and with limited resources. Offering superb sound quality with digital processing, reliable RF transmission, true double tuner diversity reception and friendly features, the UWP-D series is an ideal partner for ENG (electronic news gathering) and EFP (electronic field production), as well as documentaries and weddings. The UWP-D26 package includes the UTX-B40 bodypack transmitter, UTX-P40 XLR plug-on transmitter and URX-P40 receiver, plus accessories.
High quality sound with Sony digital audio processing
NFC SYNC function for quick and easy secure channel setting (IR sync capability with UTX-B40 and UTX-P40 transmitters from URX-P03, URX-P03D, and URX-S03D receivers)
True double tuner diversity for stable signal reception
Auto gain mode volume control
+15 dB gain volume boost mode for off-mic audio
Line input
+48V power supply (plug-on transmitter)
Channel memory for fast switching between receiver frequencies for two transmitter operation
Transmitter frequency sent to receiver for matching multiple receivers to one transmitter
Headphone output for monitoring
Monitor mode for using a receiver as an ear monitor
Variable muting function
Compatibility with Sony WL-800/UWP series
Receiver output level control
High visibility OLED display, ideal for indoor/outdoor use
USB connector for power supply (URX-P40 only)
Digital audio interface support with SMAD-P5 Multi Interface (MI) Shoe Adaptor (option)*
Includes ECM-V1BMP lavalier microphone
Specifications
Size and Weight
Width (cm)

7.50

Height (cm)

28.00

Weight (kg)

1.10
Compatible With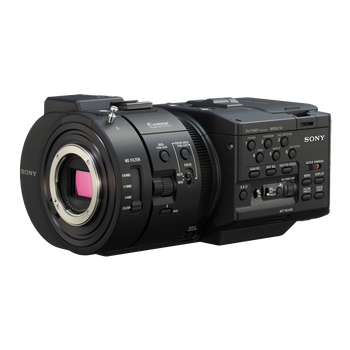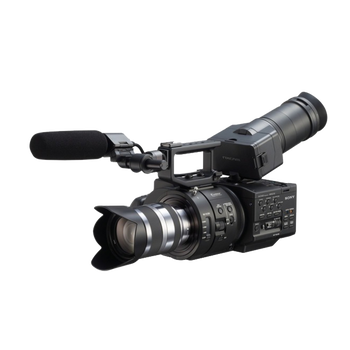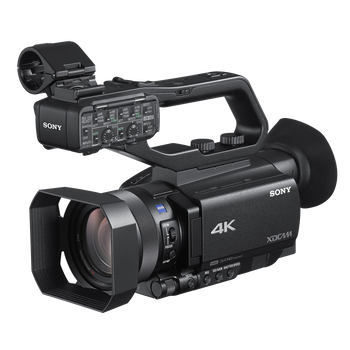 This product is available in a variety of different frequency range models to suit the regulatory requirements of individual countries. Please contact your Sony reseller for more information on which product will best suit your specific needs.
This product is searchable
Search for this product by using any of the following codes or IDs

UWPD26CE33
4548736106574
UWP-D26
UWP-D26=K33 CE7