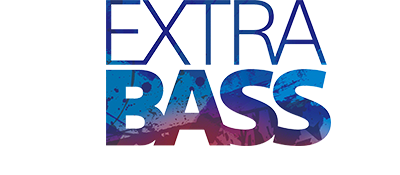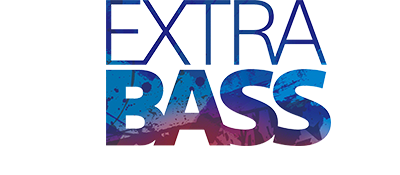 EXTRA BASS High Power Home Audio System with Bluetooth (Red)
Features
High Power Home Audio System with Bluetooth, EXTRA BASS, and speaker lights with strobe flash.
EXTRA BASS for deep, punchy sound
Line lights and speaker lights with strobe flash
Flexible two-way setup
Key Features
Line and speaker lights create a party atmosphere
Pump up the atmosphere with club-like line and speaker light with strobe flash. Synchronising with the rhythm of the beat, the power and speed of the light display matches the musical mood and atmosphere.
DSEE automatically restores detail to digital music
Boost the quality of your compressed music files. When an original music source is compressed, it loses the high frequency elements that add detail and richness to your favourite tracks. The Digital Sound Enhancement Engine (DSEE) faithfully restores these to produce high quality sound that's closer to the original CD recording.
Customise your settings with the SongPal app
Have fun with your party settings from the dancefloor with the SongPal app. Simply download onto your smartphone and enjoy wireless control of all your party settings. Switch up lighting effects, or activate DJ effects and EQ settings to pump up the atmosphere. You can also select your favourite playlists from USB and cue the next song, without being tied to the DJ booth.
Audio input and output
Connect audio visual equipment with an audio input and output. Hook up a TV or extra speaker to give your home entertainment an audio boost.
EXTRA BASS adds power to every bassline
Push the EXTRA BASS button to add some serious low-end power to your music. It works by reinforcing basslines to create deep, punchy bass. Simply press the button to activate the mode, and be blown away by resounding bass.
Two-way design for flexible setup
A flexible two-way setup gives you great sound, wherever you place the system. Set it up horizontally for a classic boombox feel, or flip it upright if you're short on space. A built-in sensor optimises how sound is processed to stereo sound, whichever setup you choose.
Seamless streaming with NFC and Bluetooth
Near Field Communication (NFC) and Bluetooth technology remove the need for wired connections and complex set-up sequences. Simply touch your NFC-enabled device to the headphones for a quick, seamless connection, then start streaming your music collection. No NFC? No problem. Connect via Bluetooth and you're ready to go.
USB port lets you plug in and play
Pick it up and party anywhere, thanks to the GTK-XB5's one-box design. Whether you're hanging out with friends at home or taking the party elsewhere, the compact design features a built-in handle for portability and convenience.
One-box design for maximum portability
Unique to Sony, ClearAudio+ automatically adjusts sound settings for an enriching listening experience. By bringing together expertise in digital signal processing technologies, ClearAudio+ is able to optimise audio to deliver a consistently clear, high-quality sound, whether you're gaming or enjoying music and movies.
ClearAudio+ enriches your music
Add extra power to your sound system. Connect multiple stereos in a chain for a higher sound output. Activate one device to be the 'Party Host' and sync music with the other systems in the chain.
Party Chain lets you expand your speaker system
LDAC is a new audio technology from Sony that allows you to enjoy the highest quality wireless audio via Bluetooth. With 3x the data transmitted, LDAC provides an enhanced wireless listening experience for all your music.
Enjoy higher quality Bluetooth streaming with LDAC
null
Specifications
This product is searchable
Search for this product by using any of the following codes or IDs

GTKXB5R
4548736036703
GTK-XB5
GTK-XB5/RC AU1