RX1R Professional Digital Compact Camera with 35mm Sensor
24.3MP 35mm Full Frame Exmor CMOS sensor
F2.0 35mm ZEISS Sonnar T* lens
Wide sensitivity range ISO 100-25600
This product is currently unavailable
Extraordinary photographs
Whether you're capturing a fashion shot, friend's portrait, or anything in between, the RX1 series' ZEISS® lens and 35mm Full Frame 24MP Exmor™ CMOS sensor ensure each image has razor-sharp details, smooth color gradations, and beautiful bokeh to best highlight your subject.
Product Gallery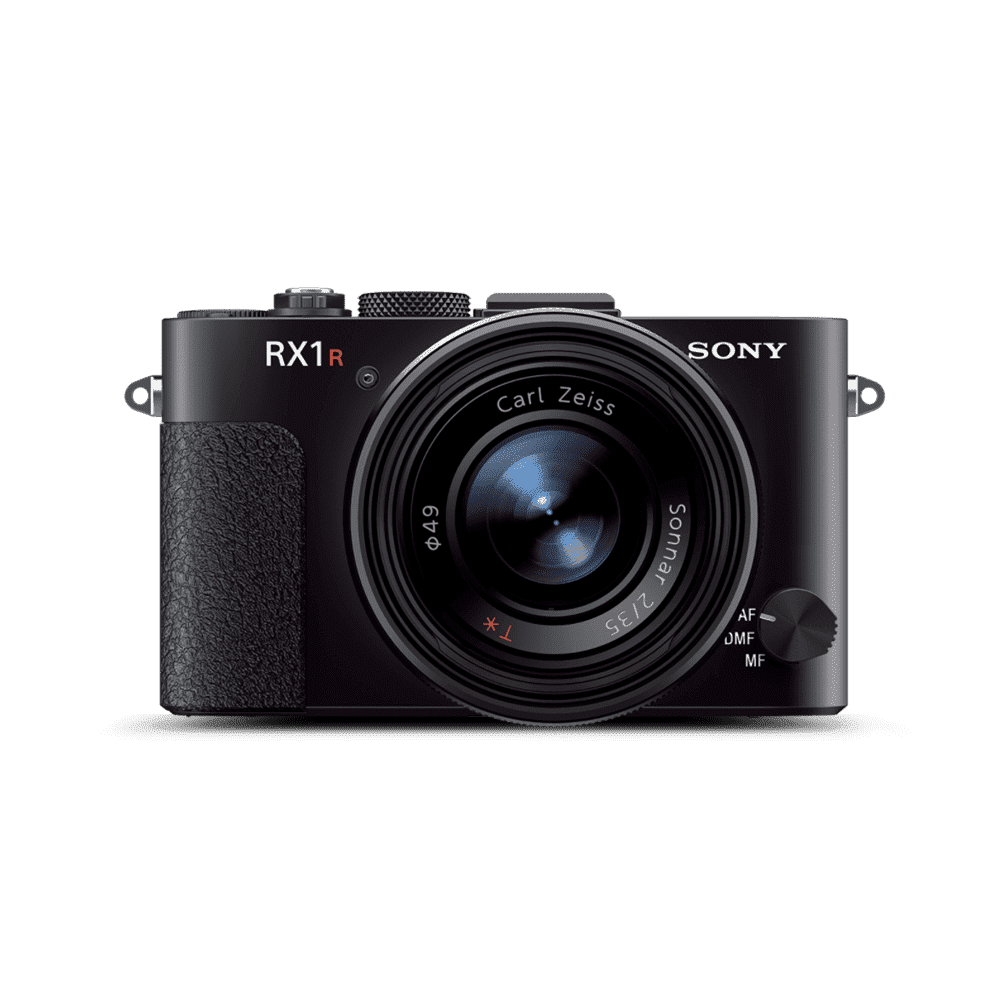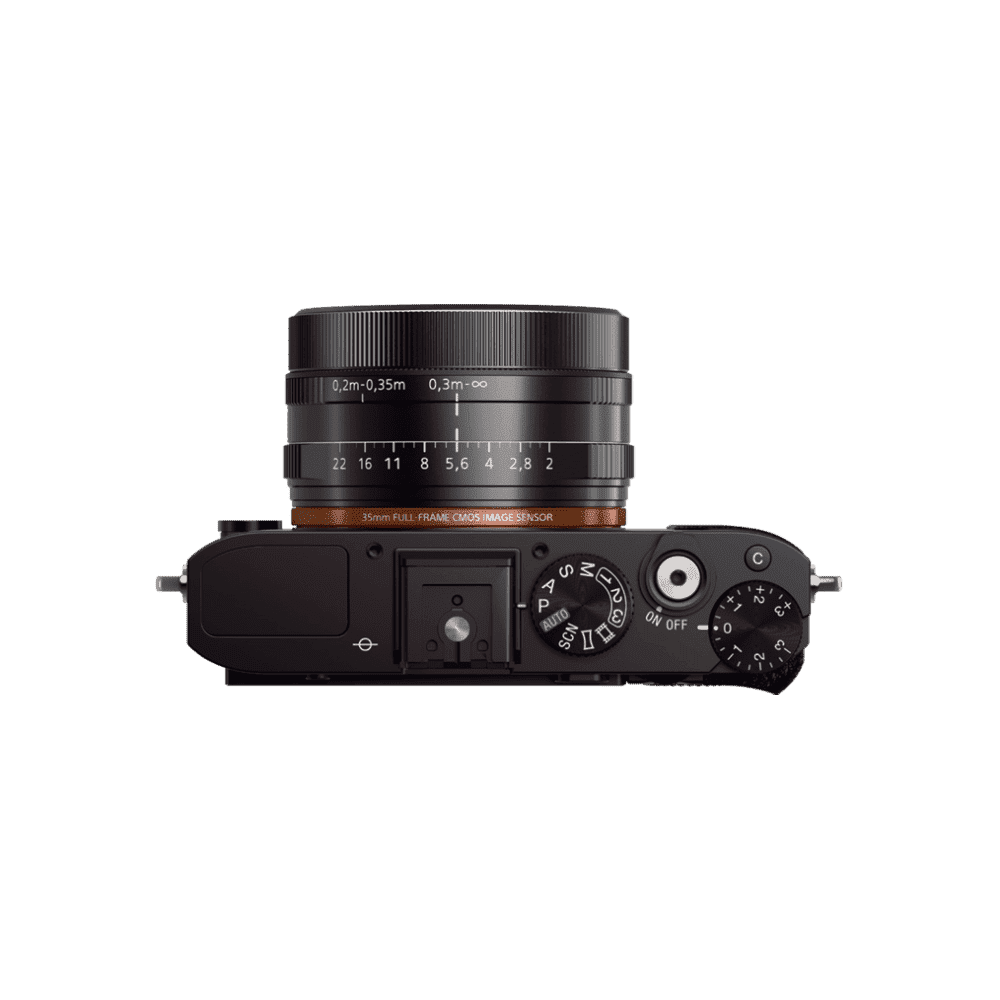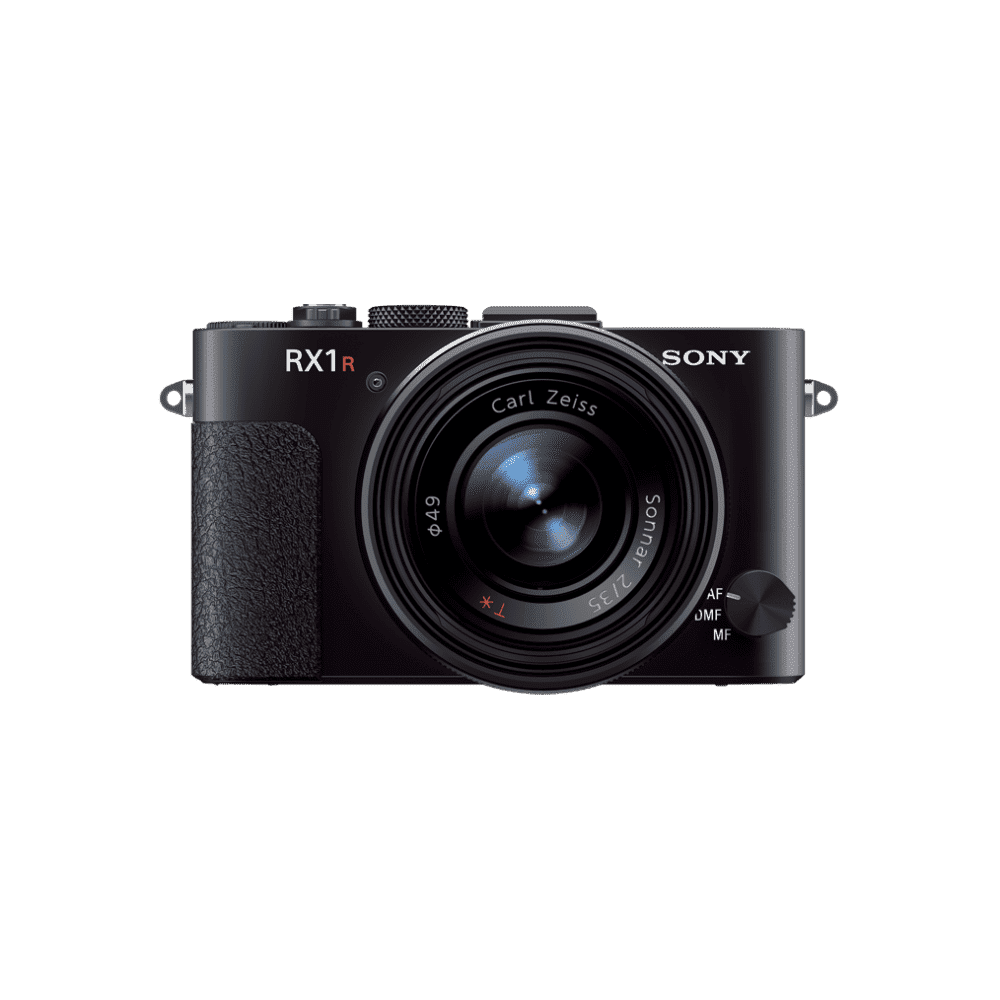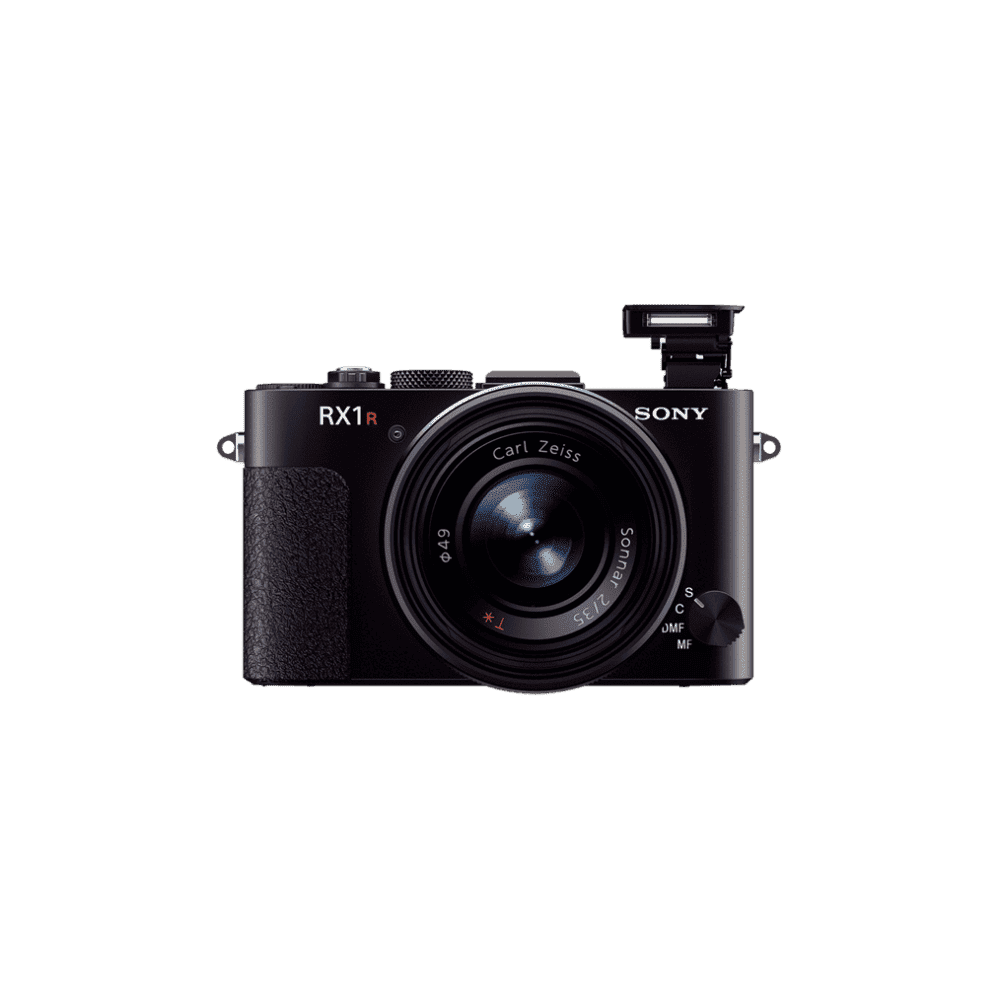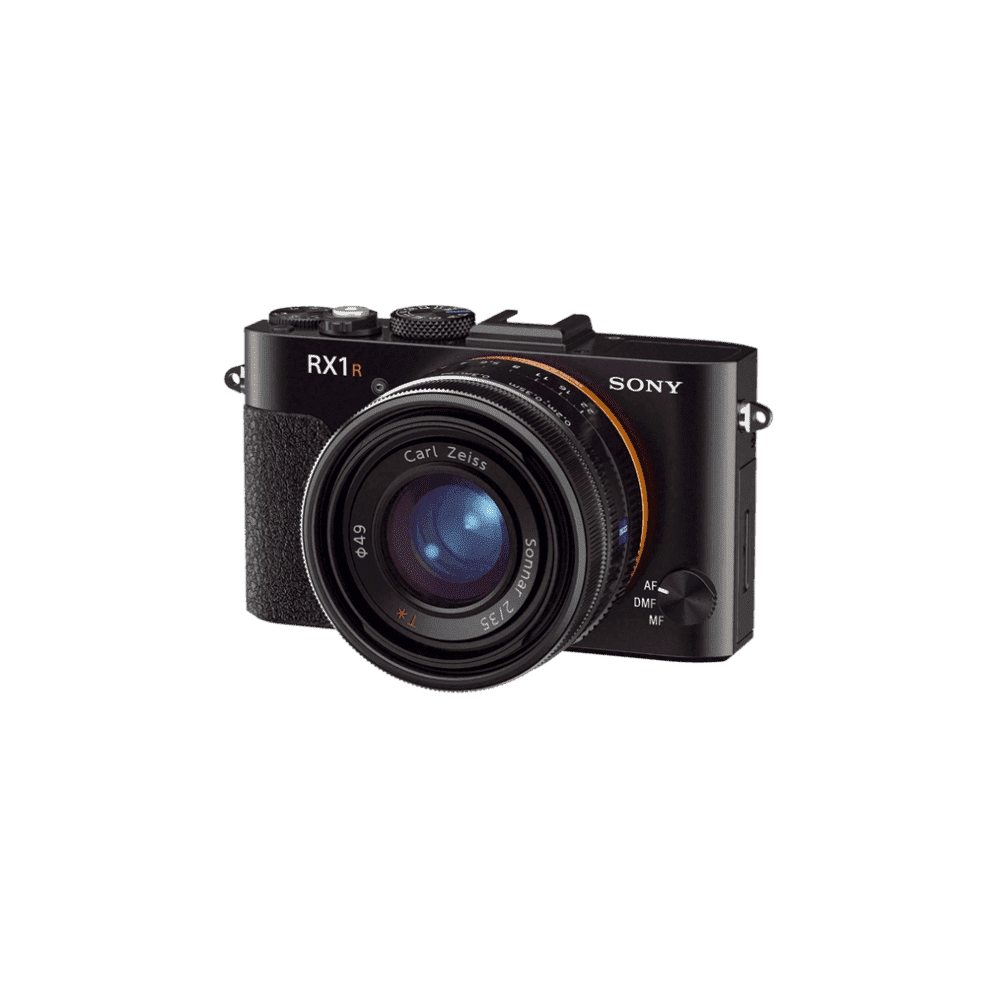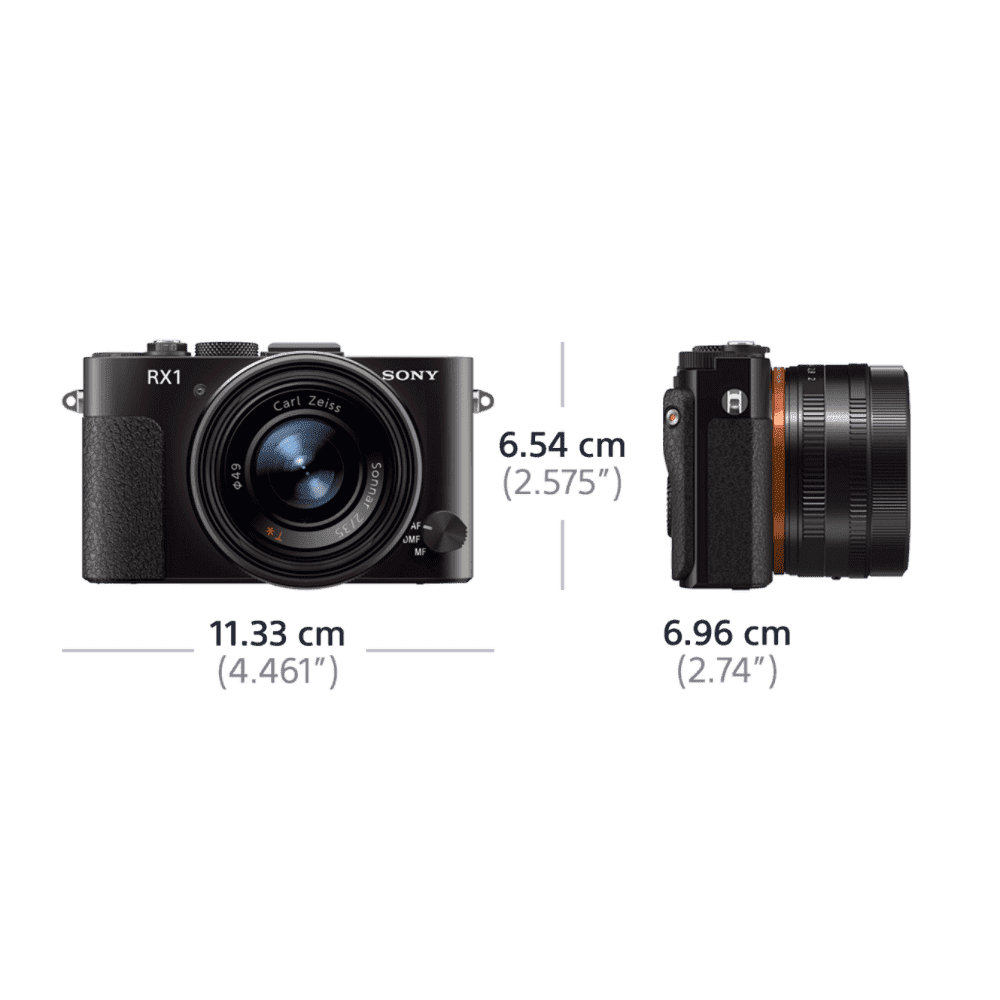 Image Gallery
Learn and be inspired while exploring our Image Gallery. Images are captured on Sony cameras and lenses.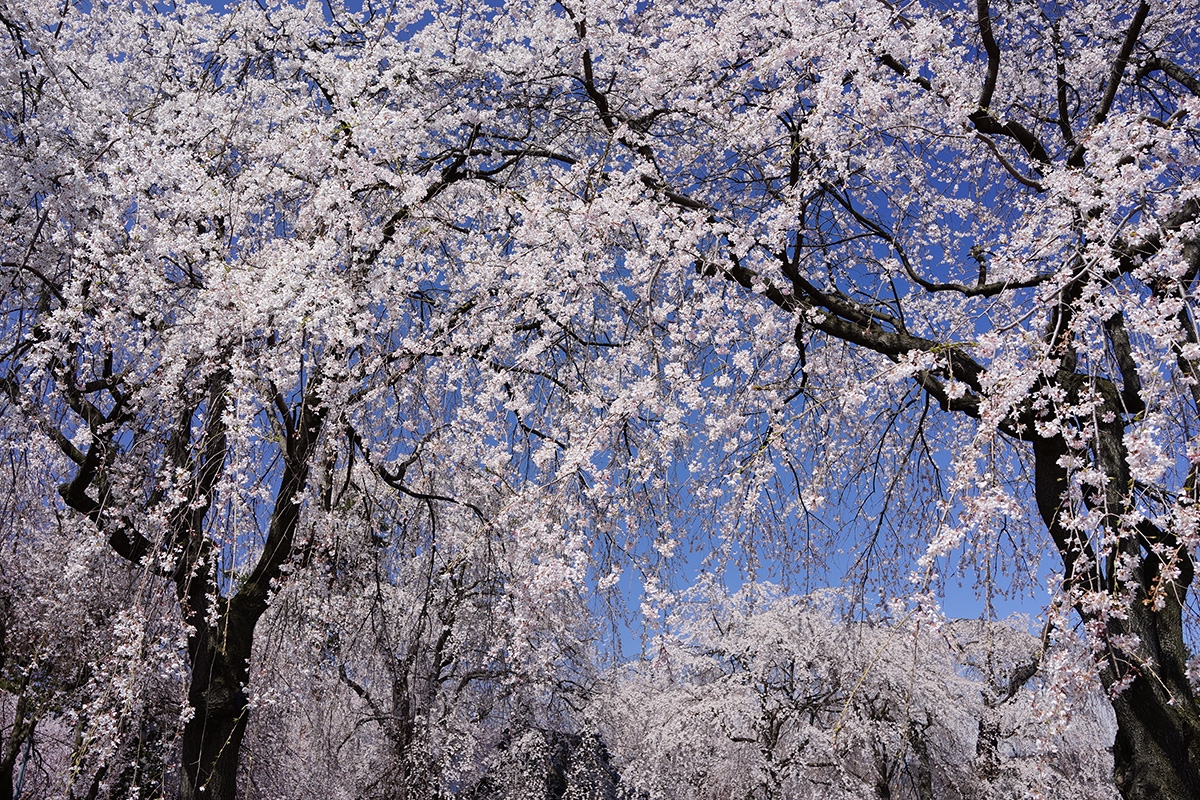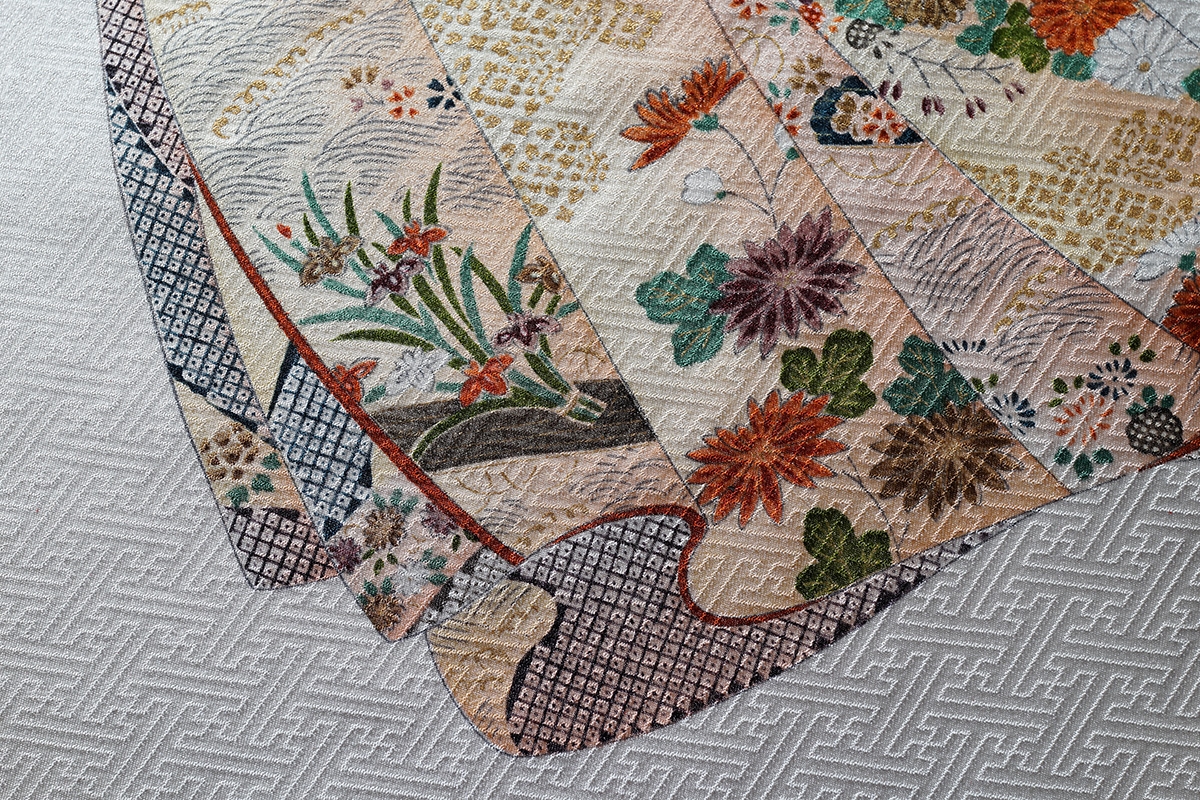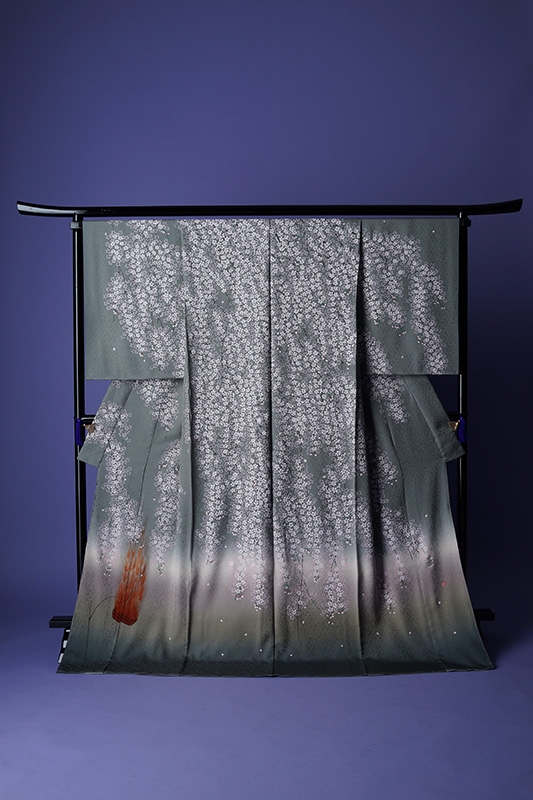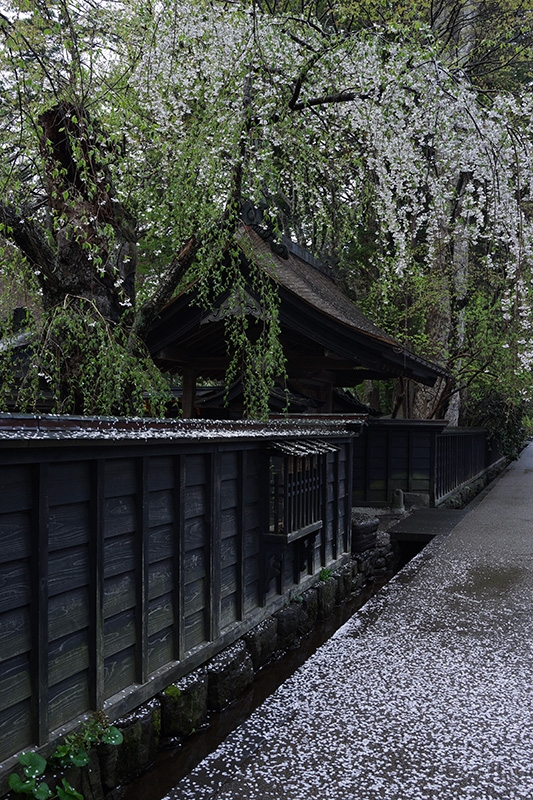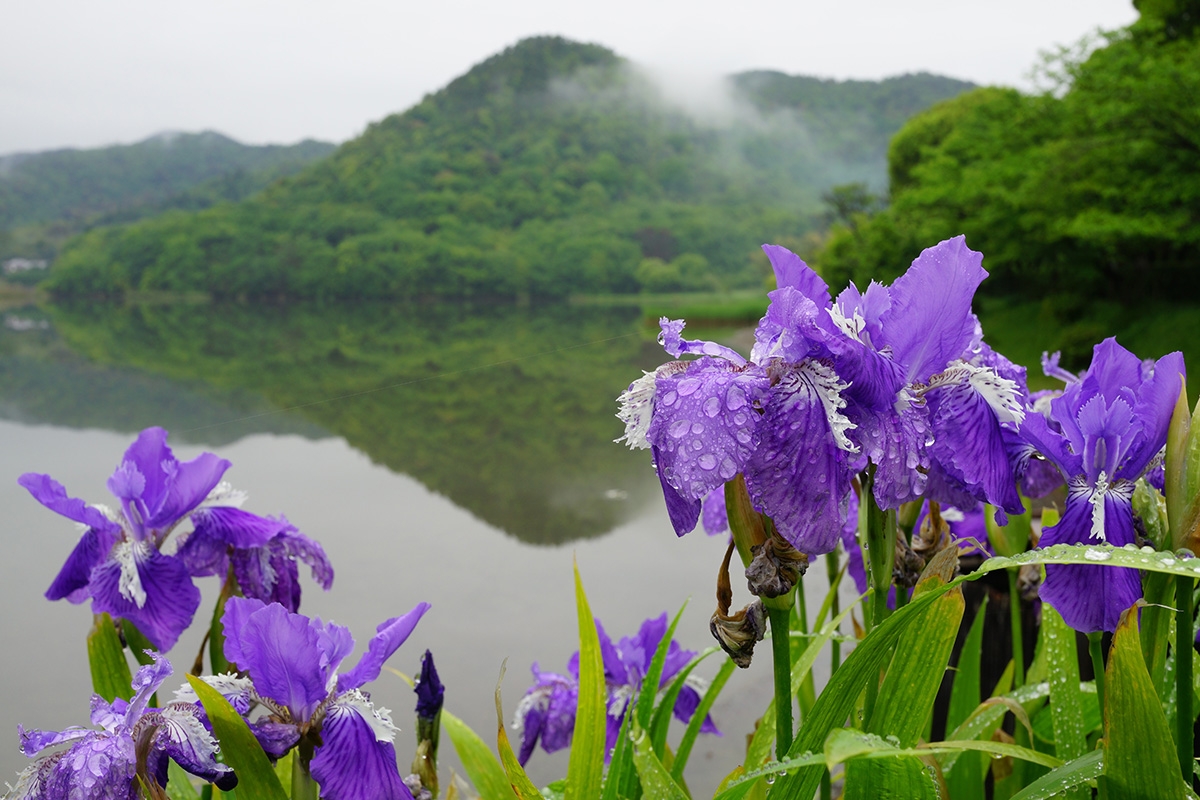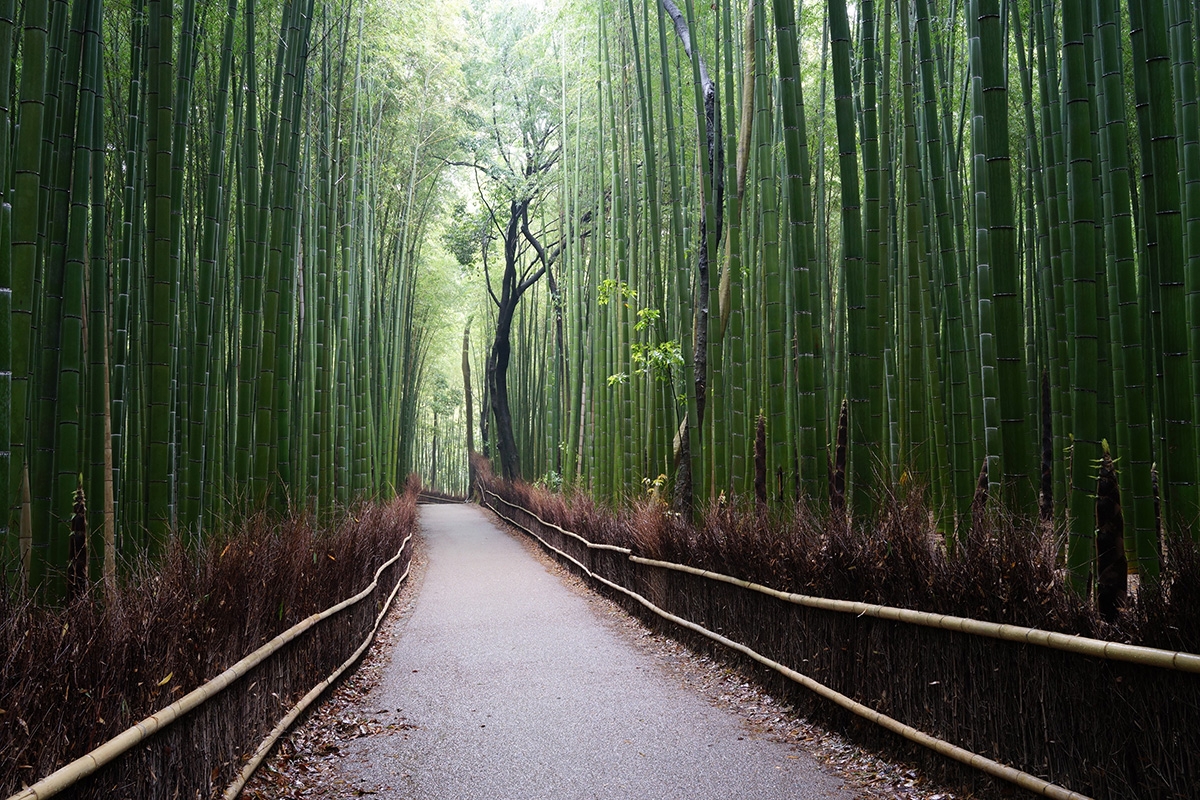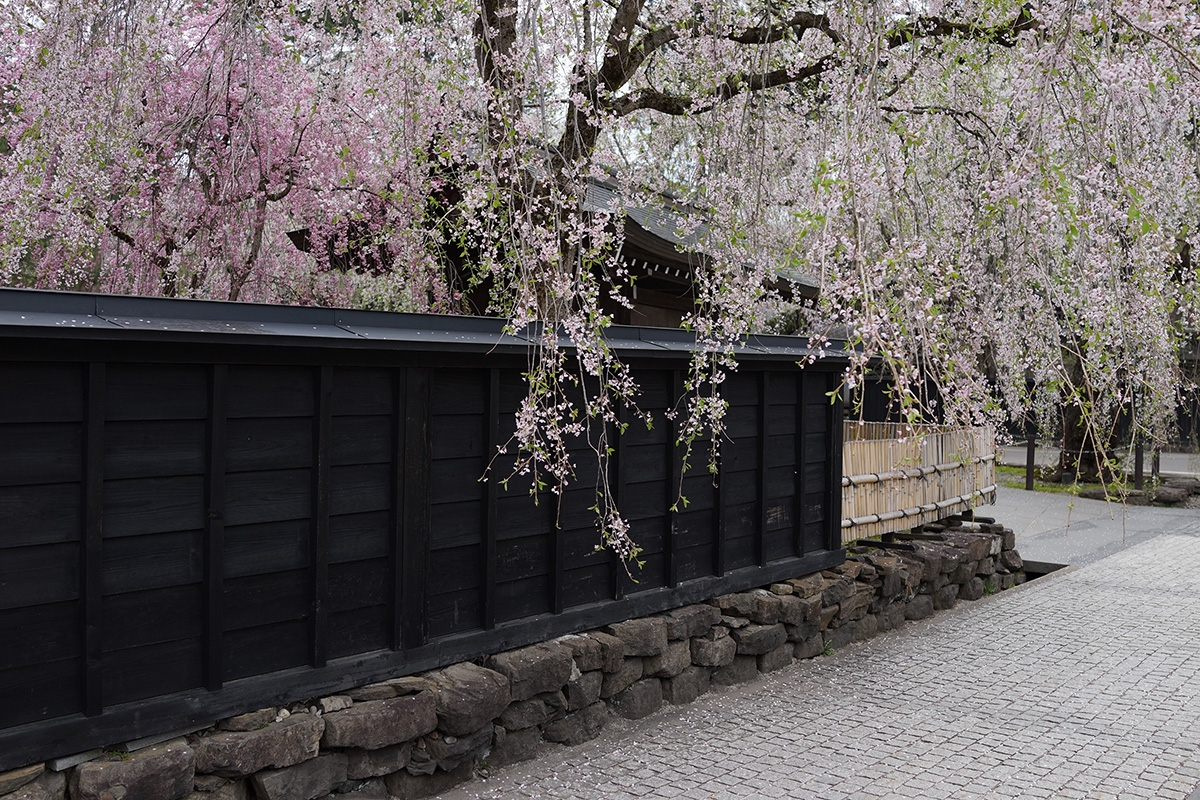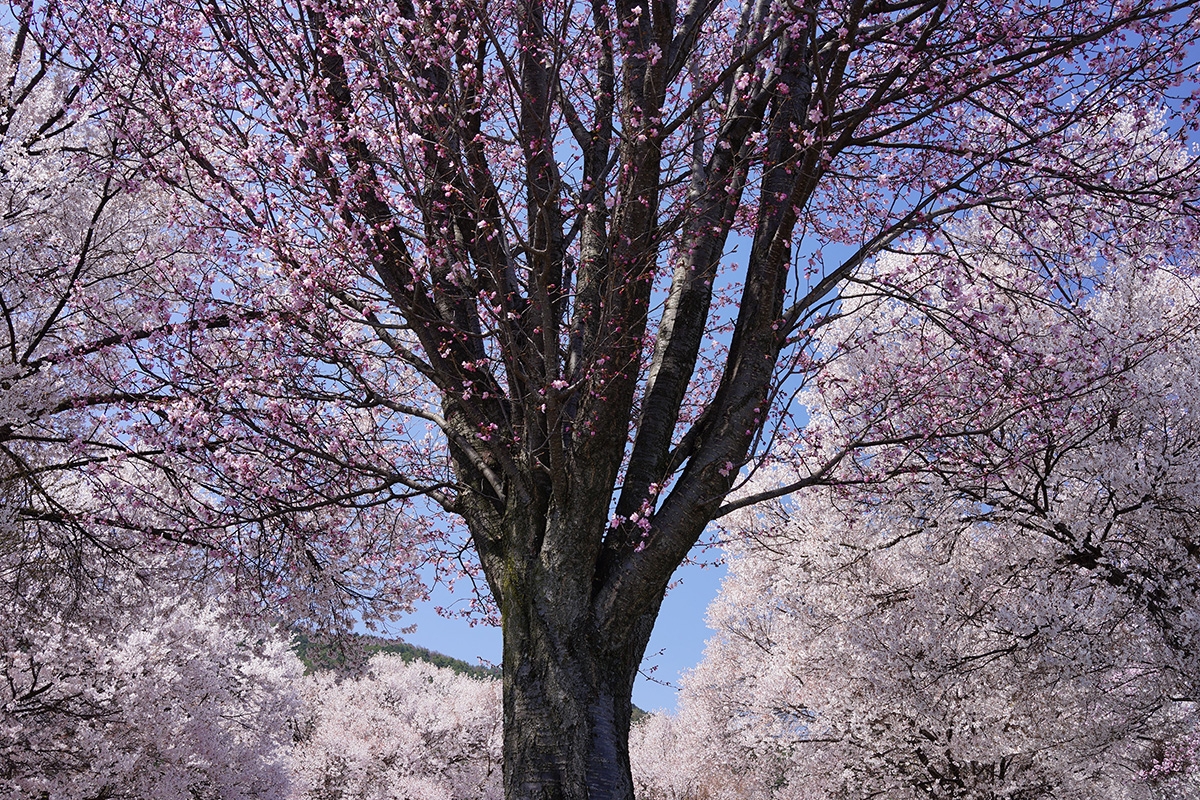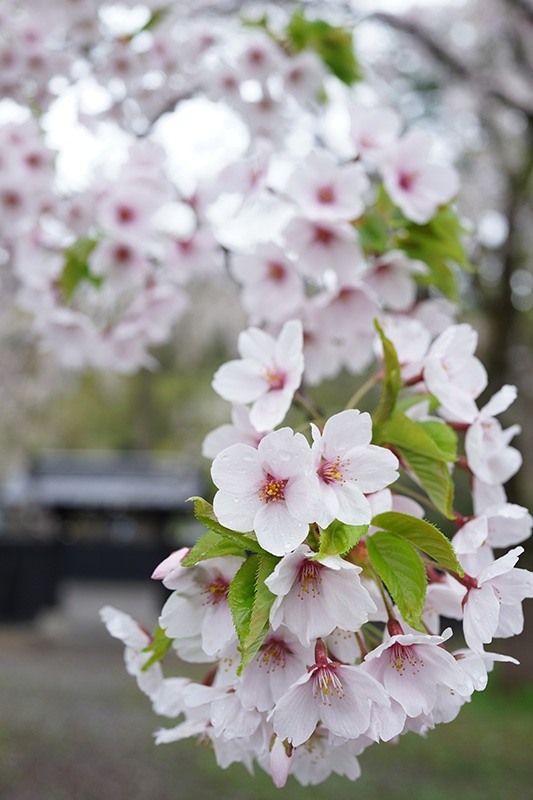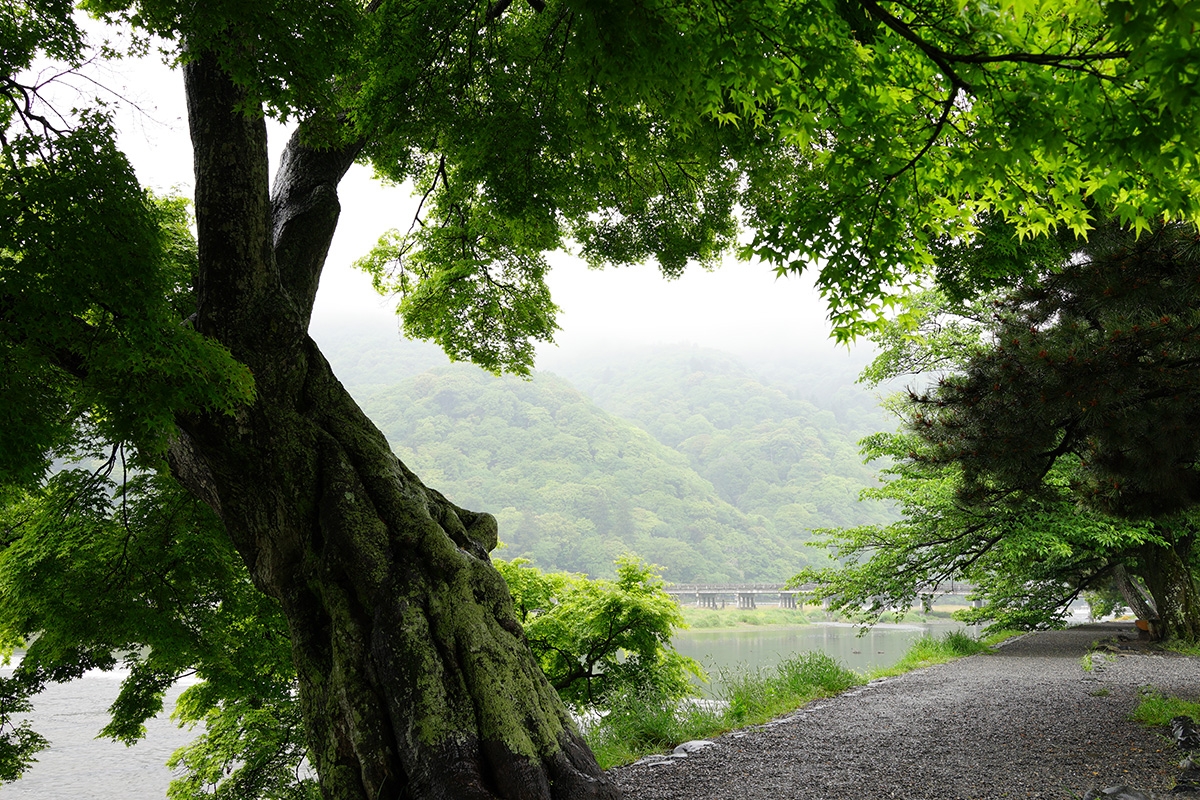 Key Features
High-speed Auto Focus
To improve focusing speed and sensitivity, the Exmor CMOS sensor uses its rapid throughput to deliver image signals to the camera's BIONZ processor, which in turn sends response data to a new high-speed motor in the lens. The result is rapid DSLR-like focusing speeds even in low light.
Full-frame burst shooting
High speed continuous shooting at up to 5 fps lets you capture that elusive smile or incredible field-long pass; it's made possible by the BIONZ processor and 24 megapixel sensor.
Quick Navi - settings at a glance
Pressing the Fn button activates Quick Navi, allowing the user to check camera settings at a glance and promptly change settings without having to search for dedicated menus. You can concentrate on the shot, not on the camera.
Nine aperture blades for better "bokeh"
Nine aperture blades form a nearly perfect circle throughout the normally-used aperture range of F2 to F22, resulting in background defocusing, also called "bokeh", that is smooth and natural-looking.
Save as JPEG files, RAW files, or both
The DSC-RX1 series saves pictures as compact JPEG files and/or ultra-high quality RAW files. A RAW file contains the data directly off the sensor, free of camera colour and detail processing, giving you maximum latitude to later enhance the image on your PC.
Sweep Panorama Mode
Capture dramatic landscapes in a moment. Press the shutter, sweep vertically or horizontally. The camera does the rest, continuously shooting images and stitching them together.
Amazing low-light performance
Don't ruin moody or romantic low-light settings with a flash. Extremely high ISO 25600 lets you get a great shot in the most adverse conditions.
24.3 MP 35 mm full frame sensor and powerful BIONZ processor
A new world of high-quality images is now available with the 24.3 MP effective 35 mm full-frame sensor, an ISO range of 100 - 25600, and a sophisticated balance of high resolving power, gradation and low noise. The BIONZ image processor enables up to 5 fps high-speed continuous shooting and 14-bit RAW image data recording.
World's first fixed-lens 35 mm camera
A remarkable feat of engineering, Sony has packed a 35mm full-frame sensor, normally found in large DSLRs, into a compact camera body. Offering a classic design with an intuitive, user-friendly operation, the compact, palm-sized dimensions mean you can carry it anywhere and achieve image quality never before available in such a compact camera.
Full HD video, plus Priority selection
Full HD video at up to 50fps (frames per second) with film-like effects, manual control and audio input.(1) For creative flexibility while shooting movies and stills, users can enter Program Auto (P), Aperture Priority (A), Shutter Speed Priority (S) or Manual Exposure (M) mode for manual shooting and exposure control. Enjoy clear sound recording and playback via built-in stereo microphone and mono speaker. Additionally, an optional microphone can be plugged into the camera.
3 lens control rings for fingertip convenience
Full manual operation is intuitive on the RX1. Users can keep their eyes on the subject and concentrate on the composition while comfortably adjusting the dedicated aperture, focusing, and macro switching rings-all of which are located on the lens for easy access.
Supported in Capture One Express (for Sony)
Capture One Express (for Sony) is one of the world's best RAW converters, rendering precise colours and incredible detail. It contains flexible digital asset management, all the essential adjustment tools and fast, responsive performance in one customizable and integrated solution. * Please direct all inquiries on purchase, usage and support on Capture One solutions to Phase One.
Smart multi-interface shoe for accessories
Enhance your RX1 with advanced accessories that attach to its multi-interface shoe-a standard mount upgraded by smart data transfer. With the multi-interface shoe, you can enjoy extensive data capabilities with Sony add-ons, or use a wide range of third-party accessories as well.
Creative Style settings
Control how the camera processes your images with 15 finishing styles: Standard, Vivid, Neutral, Clear, Deep, Light, Twilight, Night View, Autumn Leaves, B&W, Sepia, Sunset, Portrait and Landscape. You can even fine-tune contrast, saturation3, and sharpness to your personal taste.
Conveniently placed dials
Quick access to conveniently placed exposure compensation and focus mode dials let you meet the photographic challenge in front of you while using the camera more intuitively.
Auto HDR mode gets all the details
HDR, or High Dynamic Range, combines the best highlight detail from one shot, the best mid-tones from a second and the best shadow detail from a third for one incredible shot all in a split second.
Manual Focus made easier
Manual focus is even more precise with the peaking mode. This highlights parts of the image as they are in focus with one of three colours (white, red, or yellow). This is especially helpful during macro or portrait photography where your focus setting can make or break your shot.
Bright F2.0 Carl Zeiss Sonnar T* lens
Newly developed large-diameter F2.0 Carl Zeiss Sonnar T* lens delivers both refined background defocusing, or "bokeh", and macro capabilities. A premium multi-layered T* coating also dramatically reduces ghost and flare caused by light reflection
Your choice of two ratios for still images
Capture still images in either 3:2 or 16:9 aspect ratio. This provides the freedom to choose a ratio that matches the scene or your specific shooting purpose.
Three focusing modes
The RX1 series camera features Autofocus (AF) and Manual Focus (MF) modes, plus Sony's Direct Manual Focus (DMF). DMF uses autofocusing to quickly focus on your subject, and then allows you to refine the focus point manually for precise adjustment.
Specifications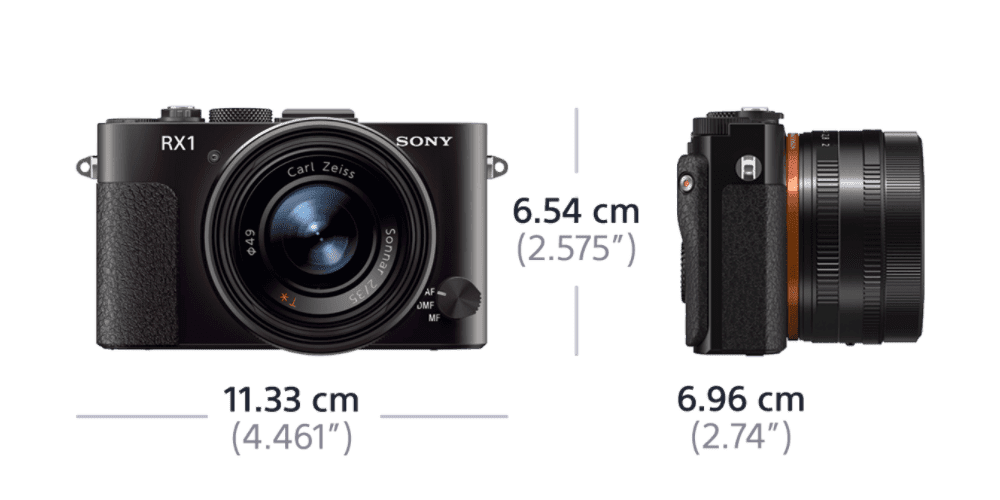 Size and Weight
Dimensions (W x H x D)

113.3 x 65.4 x 69.6 mm

Weight

453 g (Body only)482 g (With battery and media)
Image Sensor
Number of Pixels (Effective)

24.3MP

Sensor Type

35mm Full Frame Exmor CMOS sensor
Screen
Brightness Control

Auto / Manual (5 steps) / Sunny Weather

Screen Type

3.0'' (7.5 cm) (4:3) / 1,228,800 dots / Xtra Fine / TFT LCD

Viewfinder

Optional (sold separately)
Lens
Clear Image Zoom

2x

Digital Zoom (Movie)

Approx. 4x

Digital Zoom (Still Image)

Up to 9.1x (4.6MP)

Filter Diameter

49mm

F-number (Maximum Aperture)

F2

Focal length

f=35 mm

Focus Range (From the Front to the Lens)

24 cm - Infinity (14 cm - 29 cm in Macro mode)
Camera
Bracketing

1/3, 2/3, 1.0, 2.0, 3.0 EV steps, 3 or 5 frames selectable (1.0, 2.0, 3.0 EV: only 3 frames)

Built-in Flash Range

ISO Auto: approx. 0.75m to 21.7m (approx. 2.5 feet to approx. 71.2feet), ISO 25600: up to 43.4m (142.4feet)

Continuous Shooting Speed (Maximum) (Maximum Number of Recording Pixels)

5 fps (in Speed Priority Continuous Shooting mode)

Exposure Compensation

+/- 3.0EV, 1/3 EV step

Flash Mode

Flash Off / Autoflash / Fill-flash / Slow Sync. / Rear Sync. /\nWireless (with optional compliant flash)

Focus Mode

Auto Focus (AF), Direct Manual Focus (DMF), Manual Focus (MF)

Image Processor

BIONZ

ISO Sensitivity (Movie)

ISO100 Level-ISO6400 Level (1/3EV step), AUTO (ISO100 Level-3200 Level, selectable with upper / lower limit)

ISO Sensitivity (Still Image)

ISO 100-25600

Light Metering Mode

Multi Pattern, Center Weighted, Spot

Panorama (Shooting)

Sweep Panorama

Picture Effect

Toy camera, Pop colour, Posterization, Retro Photo, Soft High-key, Partial colour(R/G/B/Y), High Contrast Mono., Soft Focus, HDR Painting, Richtone Monochrome, Miniature, Watercolour, Illustration

Scene Selection

Portrait, Sports Action, Landscape, Sunset, Night Scene, Hand-Held Twilight, Night Portrait

Self-Timer

Off / 10sec. / 2sec.

Shooting Mode

Program Auto, Aperture Priority, Shutter Speed Priority, Manual Exposure, MR(Memory Recall) 1, MR2, MR3, Movie Mode (Program Auto, Aperture Priority, Shutter Speed Priority, Manual Exposure), Panorama, Scene Selection, Auto (Intelligent Auto/Superior Auto)

Shutter Speed

Program Auto (30\-1/4000*sec.) / Aperture Priority (30\-1/4000*sec.) / Shutter Priority (30\-1/4000*sec.) / Manual Exposure (Bulb, 30\-1/4000*sec.) / iAuto (4\-1/4000*sec.)\n*At F5.6 or greater aperture value. Fastest limit at F2.0 is 1/2000sec.

Steadyshot

EIS (Blur reduction) for Movie

White Balance Modes

Auto, Daylight, Daylight, Shade, Cloudy, Incandescent, Fluor.: Warm White, Fluor.: Cool White, Fluor.: Day White, Fluor.: Daylight, Flash, C.Temp./Filter, Custom
Flash
External Flash Mode

Flash Off / Autoflash / Fill-flash / Slow Sync. / Rear Sync. /\nWireless (with optional compliant flash)

Flash Type

Built-in, manual pop-up
Interface
Input and Output Terminals

Hi-Speed USB (USB 2.0)Micro HDMIMicrophone(3.5 mm Stereo minijack)Micro USBMulti Interface Shoe
Playback
Playback Functions

Control for HDMI, Picture Effect (Watercolour, Illustration), Single (with or without shooting information, RGB histogram & highlight/shadow warning), 4/9-frame index view, Enlarged display mod, Auto Orientation, Slide Show, Panorama scrolling, Auto Review (10sec./5sec./2sec./off), Forward/Rewind (Movie), Delete, Protect

Shooting Functions

Smart Teleconverter (approx. 1.4x / 2x), Face Detection, Face Registration, Smile shutter, Quick Navi, Grid Line, Digital Level Gauge (pitch and roll), Exposure Bracketing, White Balance Bracketing, DRO Bracketing, Flash Bracketing, Peaking, MF Assist, Auto Portrait Framing
Power
Battery Life (CIPA, Still Images)

Up to 270 shots / 135 minutes

Power Consumption (Camera Mode)

Approx. 2.0W
Recording
Compatible Recording Media

Memory Stick Duo, Memory Stick PRO Duo, Memory Stick PRO Duo(High Speed), Memory Stick PROHG Duo, Memory Stick Micro, Memory Stick Micro (Mark2), Memory Stick XC-HG Duo, SD Memory Card, SDHC Memory Card, SDXC Memory Card, microSD Memory Card, microSDHC Memory Card, microSDXC Memory Card

Movie Recording Mode (NTSC)

AVCHD (up to 1920 x 1080/50p at 28Mbps) / MP4 (up to 1,440 x 1,080/25fps at 12Mbps)

Movie Resolution

PAL/NTSC Selector: [PAL] mode\nAVCHD: 28M PS (1920x1080/50p) / 24M FX (1920x1080/50i) / 17M FH (1920x1080/50i) / 24M FX (1920x1080/25p) / 17M FH (1920x1080/25p)\nMP4: 12M (1440x1080/25p) / 3M (VGA 640x480/25p)\nPAL / NTSC Selector: [NTSC] mode\nAVCHD: 28M PS (1920x1080/60p) / 24M FX (1920x1080/60i) / 17M FH (1920x1080/60i) / 24M FX (1920x1080/24p) / 17M FH (1920x1080/24p)\nMP4: 12M (1440x1080/30p) / 3M (VGA 640x480/30p)

Panorama (Recording)

Standard (3872x2160 / 8192x1856) / Wide (5536x2160 / 12416x1856)

Recording Format

Still Images: JPEG(DCF Ver.2.0,Exif Ver.2.3,MPF Baseline compliant),RAW (Sony ARW 2.3 format)

Still Image Resolution

[3:2] L: 24M (6000x4000) / M: 10M (3936x2624) / S: 4.6M (2640x1760); [16:9] L: 20M (6000x3376) / M: 8.7M (3936x2216) / S: 3.9M (2640x1488)
Recommended Accessories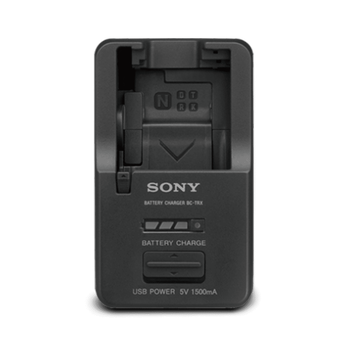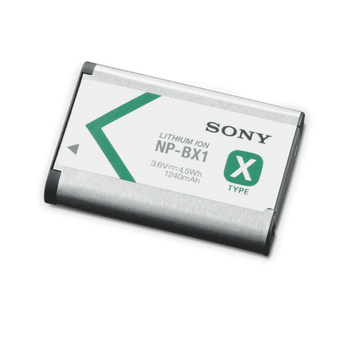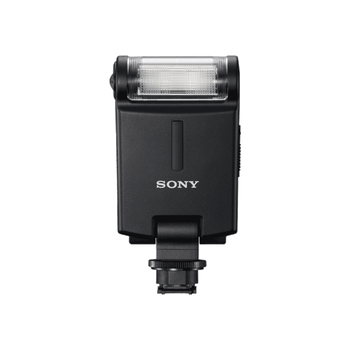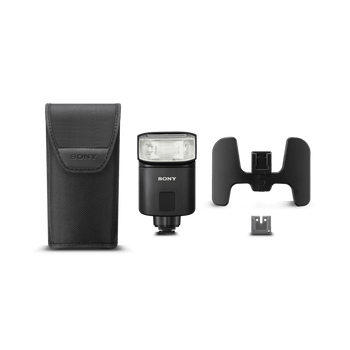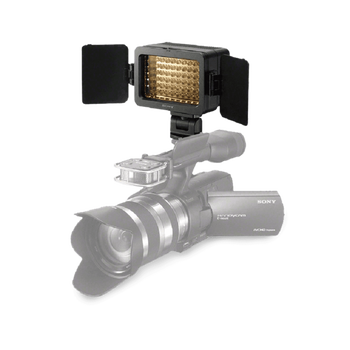 Support
Warranty
When you purchase a Sony product, you have the peace of mind in knowing that your product is covered by Sony's Standard Warranty provided by Sony Australia Limited (for Australian purchases) and Sony New Zealand Limited (for New Zealand purchases)
This product is searchable
Search for this product by using any of the following codes or IDs

DSCRX1R
4905524948608
DSC-RX1R
DSC-RX1R E32