PlayStation4 Pro 1TB Console (Black)
Available in Black
1TB of HDD storage space
PS4 Pro packs in leading-edge technology to deliver the fastest, sharpest, most responsive gaming experiences ever seen
Games explode into life with intense graphics and incredibly lifelike details thanks to increased power under the hood.
Intensely vibrant gameplay, stunningly sharp movies and incredible detail in every moment.
Available 10 November 2016.
This product is currently unavailable
You May Also Like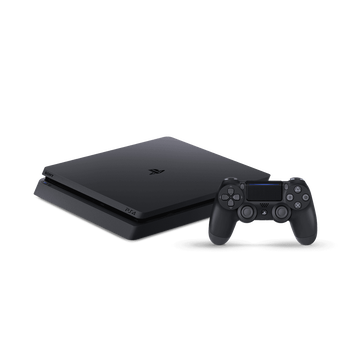 Feel the power of Pro
Give your gaming a boost with the most powerful PlayStation ever made.
Double the power of PS4
PS4 Pro packs in twice the GPU power of the standard PS4 – letting you experience incredible image clarity, smoother gameplay and shorter load times in PS4 Pro enhanced games**.
4K gaming
Play the latest games in amazing 4K* clarity; skin tones become warmer, materials take on realistic textures and environments come alive like never before.
Product Gallery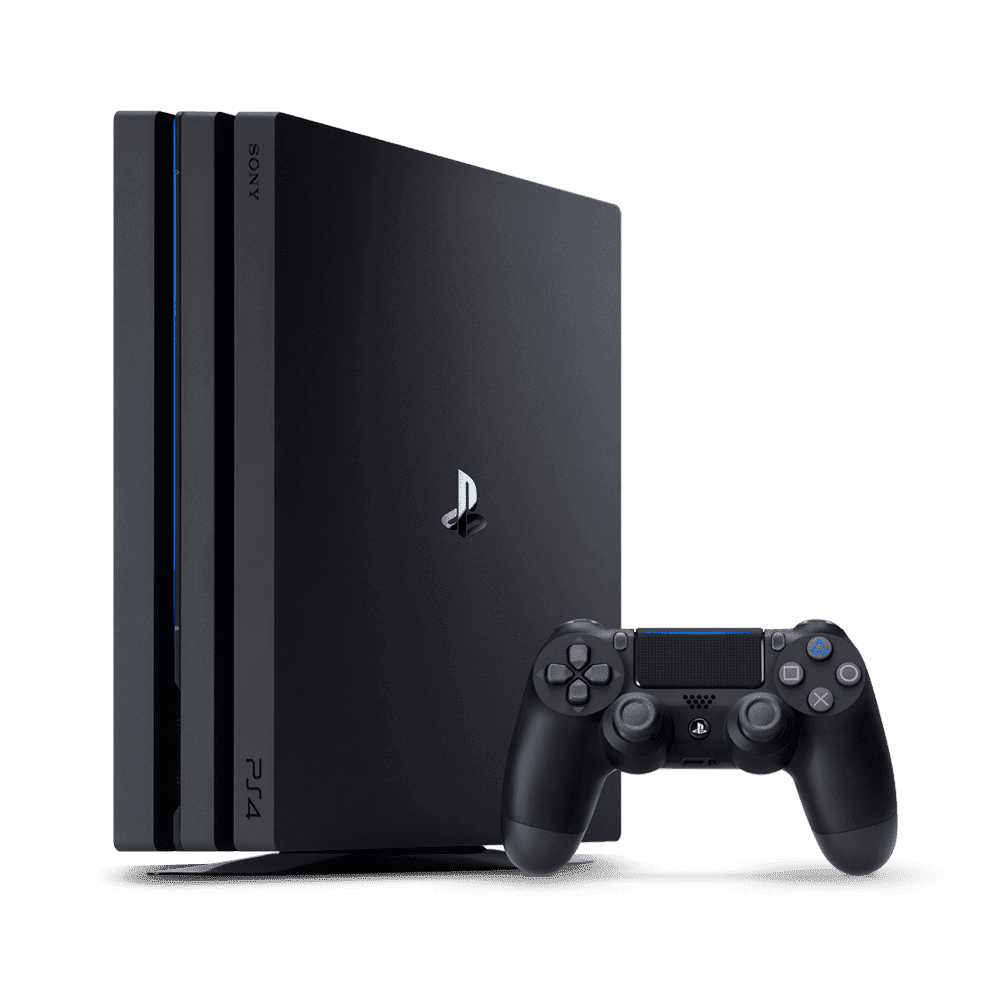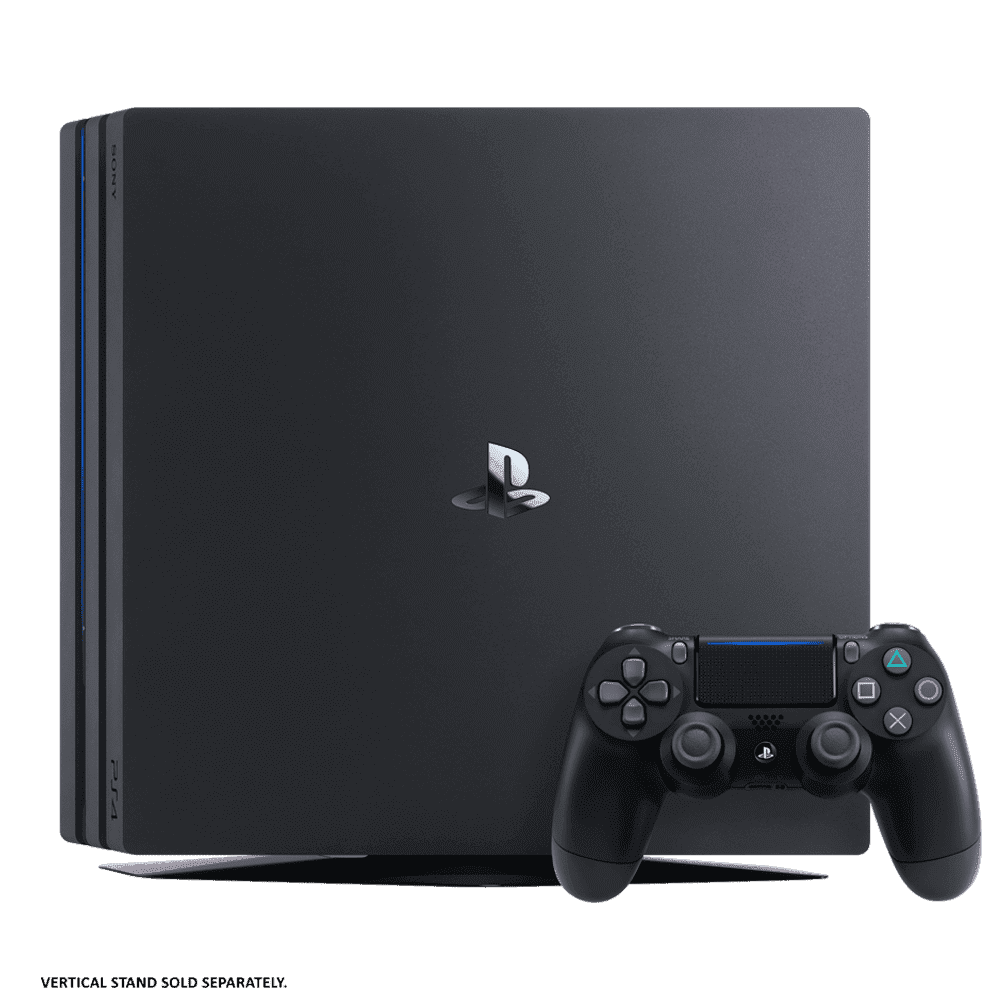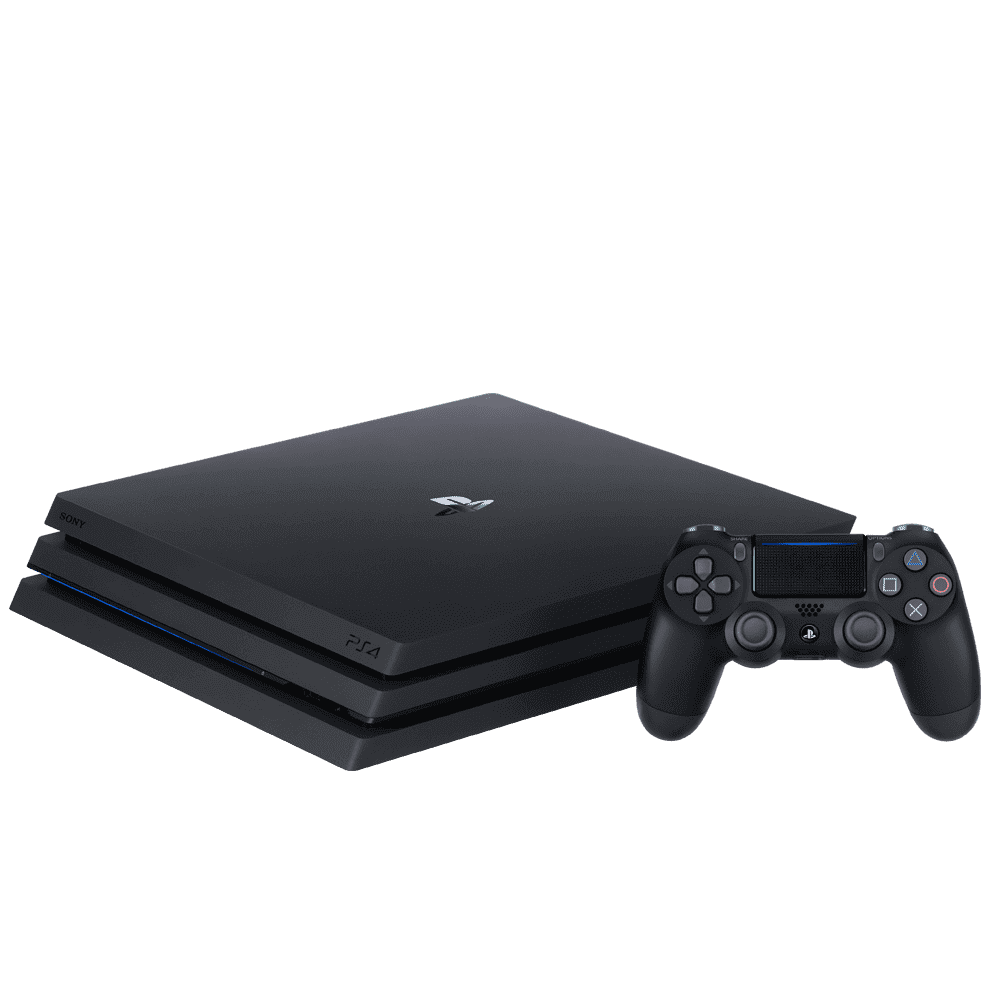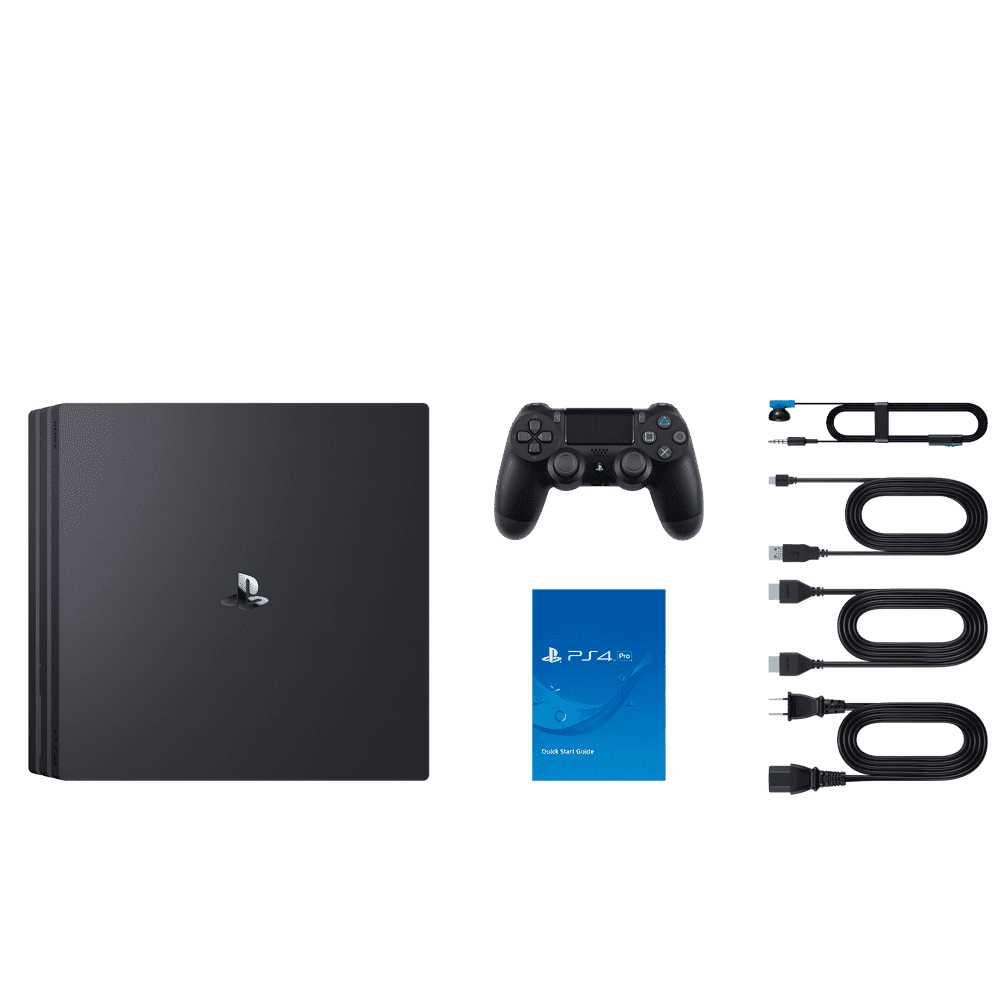 Breath-taking environments
Close-up details and textures like dirt and rust become more intricate with PS4 Pro - while darker, cleaner shadows at greater distances give games an enhanced sense of depth.
Enhanced visuals on any TV
Get a super-charged gaming experience from your PS4 Pro enhanced games – even when playing on a non-4K TV. Supersampling mode takes your game's highest resolution and uses that extra visual information in certain games to deliver smoother curves, sharper edges and more refined details when downscaling to an HD TV.
Sony Bravia 4K TVs
Pair the visual power of the PS4 Pro with cutting-edge picture technologies of the Sony BRAVIA 4K HDR TV range and see your games explode into life with vivid colour and detail.
Stunning graphical details
With PS4 Pro, faces take on life-like realism, curves become smoother, corners are sharper and visual elements like hair, water and grass bristle with life.
Intensely vibrant colours with HDR
With an HDR TV, compatible PS4 games display a range of colours closer to the full spectrum that the human eye can see, delivering unbelievable vibrancy and lifelike details.
Unbreakable immersion
Action becomes faster, smoother and more explosive with support for faster and more stable frame rates**.
Super-charged power
In the box
.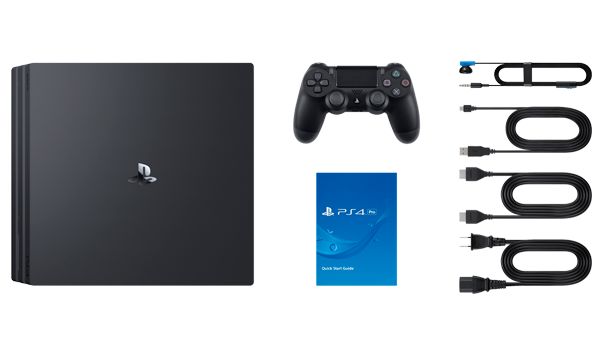 Specifications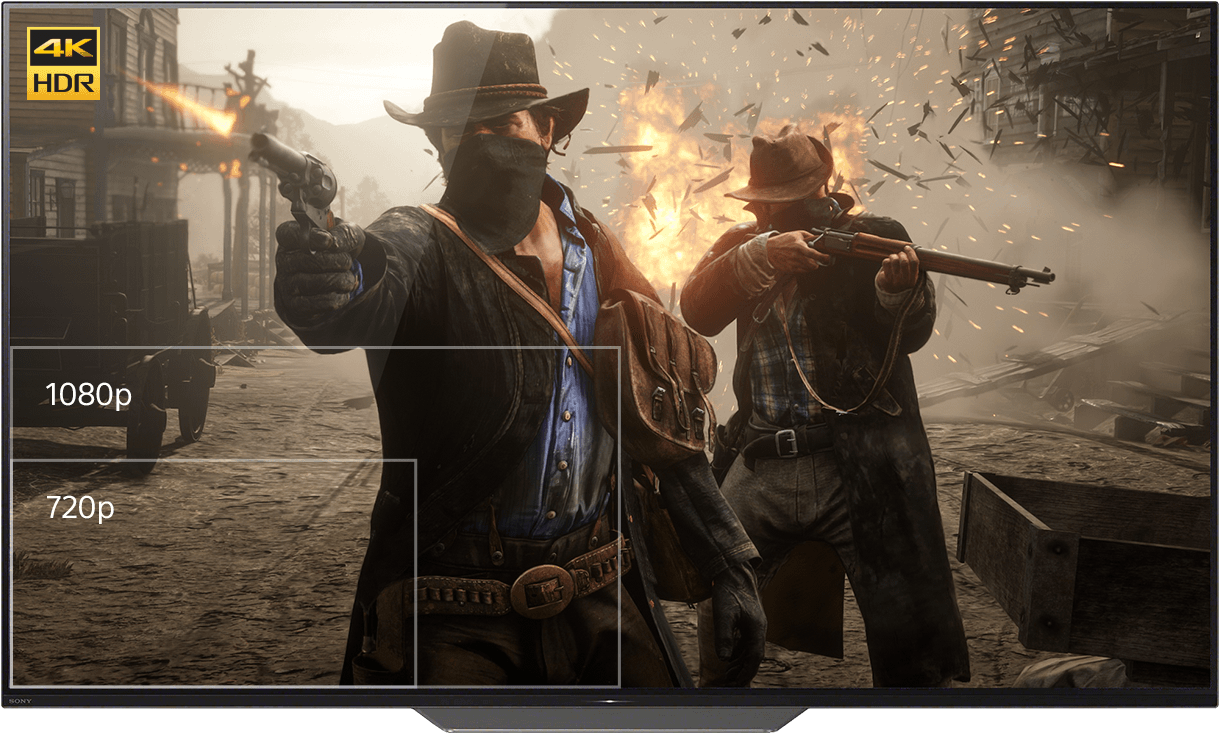 Screen images simulated. HDR capable TV, PS4 Pro games console and games title required.
*Games and entertainment streaming services can output up to 2160p; PS4 Pro upscales lower resolutions to 2160p. HDR not supported by all games and entertainment streaming services. 4K/HDR TV required for 4K and HDR.​**HDR and faster frame rates not supported by all games and video content.
**Select games may have enhanced visuals, frame rate, or increases in resolution. 'PS4 Pro Enhanced' features vary by game. 4K TV Required for 4K visuals. PS4 Pro plays all PS4™ format games.
This product is searchable
Search for this product by using any of the following codes or IDs

Product ID:
PLAYSTATION4PRO
PLAYSTATION4PRO
9311929092535
PLAYSTATION4PRO