PlayStation4 Uncharted The Nathan Drake Collection (PlayStation Hits)
The Nathan Drake Collection includes the single player campaigns for UNCHARTED: Drake's Fortune, Uncharted 2: Among Thieves, and Uncharted 3: Drake's Deception.
Play as Nathan Drake across a trilogy of thrilling, white-knuckle adventures. Experience Drake's relationships with those closest to him, as he struggles to balance adventure and family.
Brand-new trophies created exclusively for UNCHARTED's debut on the PS4 system.
Photo Mode - Freeze gameplay at any time and take control of the camera to capture your most.
This product is currently unavailable
Product Gallery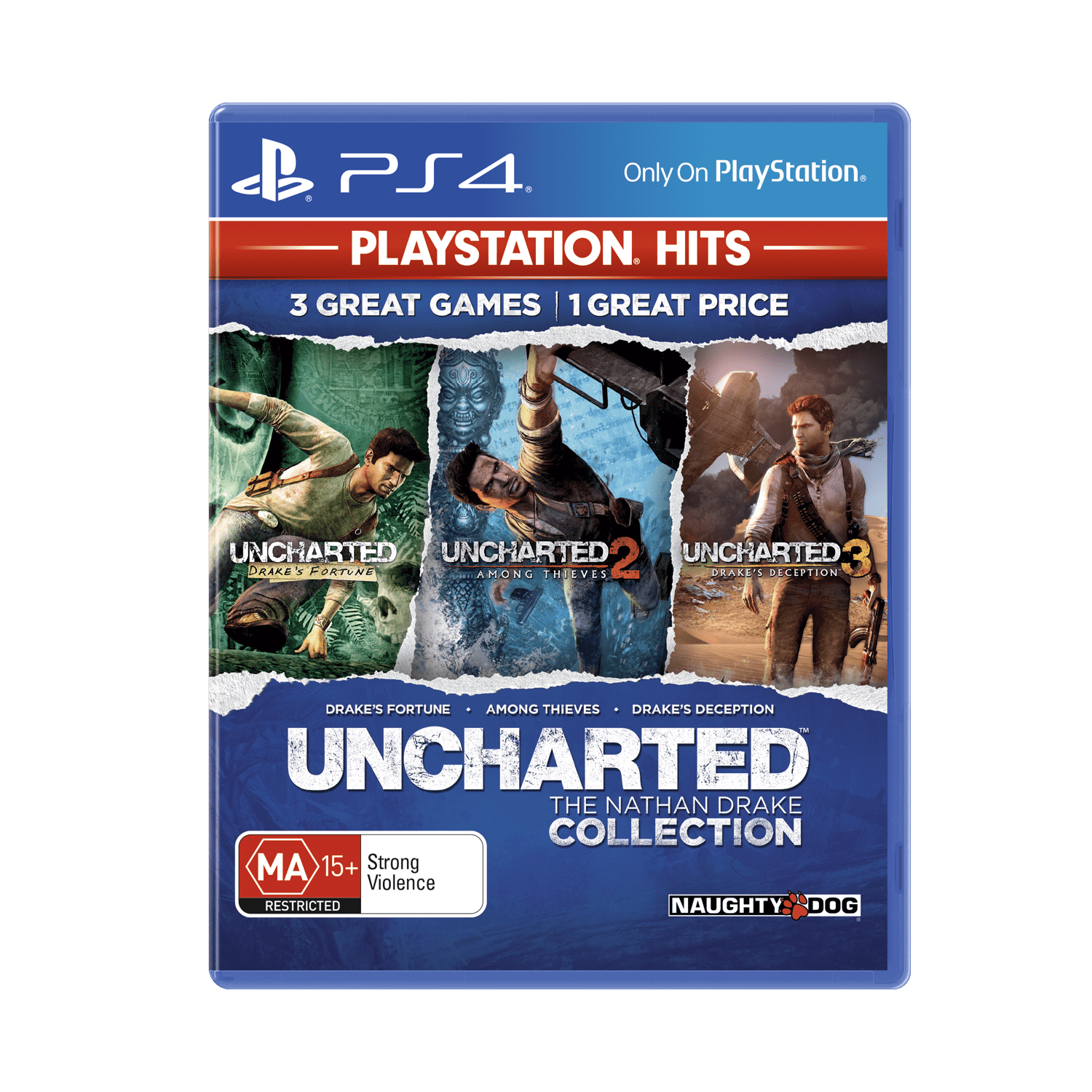 This product is searchable
Search for this product by using any of the following codes or IDs

Product ID:
PS4HITSUNCHARTEDCL
PS4HITSUNCHARTEDCL
9311929103507
PS4KILLZONE
PS4HITSUNCHARTEDCL